This website uses cookies to ensure you get the best experience while browsing it. By clicking 'Got It' you're accepting these terms.


The best of EcoWatch, right in your inbox. Sign up for our email newsletter!
How Hot Would It Get If We Burned All Our Fossil Fuels?
Apr. 09, 2015 09:24AM EST
When world leaders gather in Paris in December for the UN conference on climate change, they'll be standing up for pledges their countries have made to cut their climate change-driving greenhouse gas emissions. They're hoping to hammer out a treaty that would result in global warming being limited to 3.6 degrees Fahrenheit above pre-industrial levels.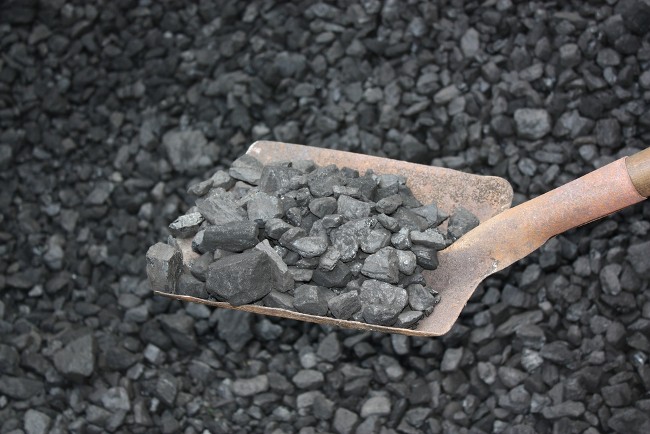 Photo credit: Shutterstock
To achieve this means burning a lot less fossil fuels. Some groups, like the Sierra Club's Beyond Coal campaign and Leave It in the Ground, are advocating for ending the burning of fossil fuels entirely.
But what if we burned all the available fossil fuels on Earth? How warm would the planet get? University of Chicago professor of economics Michael Greenstone, director of U of C's Energy Policy Institute and chief economist of President Obama's Council of Economic Advisers from 2009-2010, ran the numbers. And they're really shocking.
He added together the projected warming caused by fossil fuels extracted so far and the warming capacity of fossil fuels that could be extracted with today's technology, both "reserves"—those that are economical to extract right now, and "resources"—those that could become so in the future—and calculated the carbon dioxide in each source. He used a standard model to figure out the proportion of warming to cumulative carbon emissions.
The figure he came up with? A stunning 16.2 degrees. So far, since the industrial revolution, the Earth has warmed by 1.7 degrees, already causing rising sea levels, heat waves, droughts and extreme weather events.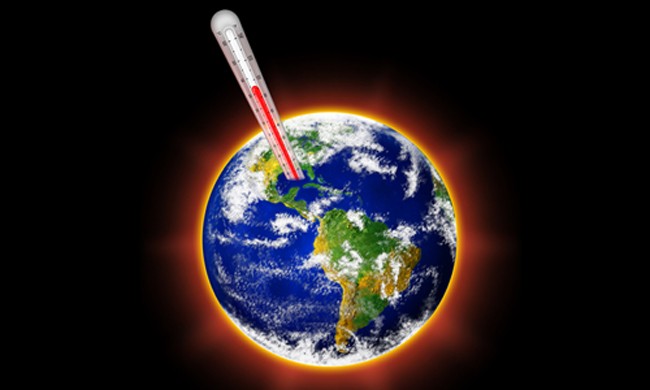 Photo credit: Shutterstock
"Today's climate and planet would very likely be unrecognizable," wrote Greenstone in an editorial in The New York Times.
Greenstone broke down his figures even further. He found that if we used all the coal, oil and natural gas that is accessible and economical with today's technology, we'd warm another 2.8 degrees. Added to the 1.7 degrees, that would already be above the 3.6 limit beyond which scientists feel global impacts would be devastating. He then calculated impact of extracting the fossil fuel resources—those recoverable with today's technology but not economical feasible. Extracting and burning this oil and natural gas would cause a rise of another 3.1 degrees.
Then he added in coal, the dirtiest of our fossil fuels. He found that if it was economical to extract all the coal we have the technology to mine, it would increase global temperatures by 8.6 degrees.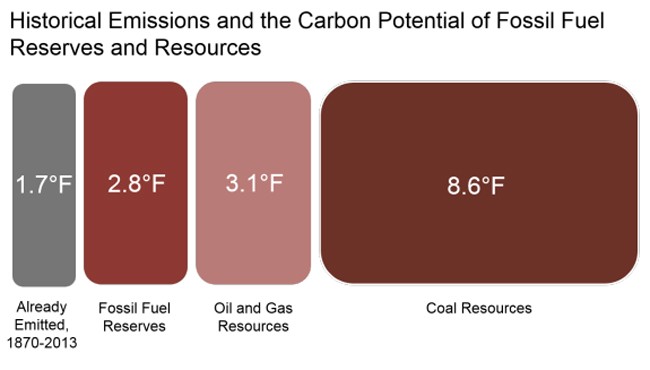 "Without pricing carbon to reflect expected climate damages, all of this coal, oil and natural gas is worth many trillions of dollars," said Greenstone. "So keeping it in the ground would mean passing up economic opportunities that are waiting to be taken and turning our backs on a long history of going to great lengths to recover these energy sources."
He said that to stay below 3.6 degrees, Arctic oil and gas, most shale gas reserves and Canadian tar sands would need to be stranded and coal producers would have to leave behind 90 percent of their reserves. And he looked at potential solutions from an economist's point of view, coming up with what he said were "essentially [the] only three long-run solutions to the climate challenge."
"The first is to price carbon emissions to reflect the damages from climate change. In practice, this means pricing carbon in as many parts of the world as possible—and ideally, globally—so that there is a level playing field for all energy sources," he said. "The second way to disrupt the energy market is to have low-carbon energy sources like nuclear, wind and solar become cheaper than their fossil fuel competition. The third approach is to continue using those fuels, but capture and store the carbon before it is released or pull it out of the atmosphere after its release."
He said the the challenge for the second was reducing the cost of sources like solar and wind, while technological advances such as fracking make accessing fossil fuels more economical.
"Indeed, it is well known that there are ample supplies of coal deeper beneath the Earth's surface that do not yet qualify as resources, and there is increasing evidence that energy from methane hydrates may become relevant commercially," he said. "In other words, it seems unlikely that today's low carbon energy sources will play a major role in the solution without significant public investment in research, development and test deployments of new technologies."
He called the third solution costly and not proven to be feasible on a large scale.
"If we use all of the fossil fuels in the ground, the planet will warm in a way that is difficult to imagine," Greenstone warned. "Unless the economics of energy markets change, we are poised to use them."
YOU MIGHT ALSO LIKE
U.S. Makes Historic Climate Pledge Ahead of Paris Talks, Joins EU, Mexico, Norway and Switzerland
Robert Redford: Fossil Fuels Need to Stay in the Ground, Renewable Energy Is the Future
Bloomberg Philanthropies Donates $30M to Transition From Coal to Clean Energy
EcoWatch Daily Newsletter
A metal fence marked with the U.S. Border Patrol sign prevents people to get close to the barbed/concertina wire covering the U.S./Mexico border fence, in Nogales, Arizona, on Feb. 9. ARIANA DREHSLER / AFP / Getty Images
D'Bone Collector Museum head Darrell Blatchley shows plastic found inside the stomach of a Cuvier's beaked whale in the Philippines this weekend. - / AFP / Getty Images
Yet another whale has died after ingesting plastic bags. A young male Cuvier's beaked whale was found washed up in Mabini, Compostela Valley in the Philippines Friday, CNN reported. When scientists from the D' Bone Collector Museum in Davao investigated the dead whale, they found it had died of "dehydration and starvation" after swallowing plastic bags―40 kilograms (approximately 88 pounds) worth of them!
Pexels
By Jeff Turrentine
"Be careful what you wish for; you just might get it." This is something that everybody has to learn at some point. Lately, the lesson has hit home for a group of American automakers.
Art direction: Georgie Johnson. Illustrations: Freya Morgan
By Joe Sandler Clarke
"Don't expect us to continue buying European products," Malaysia's former plantations minister Mah Siew Keong told reporters in January last year. His comments came just after he had accused the EU of "practising a form of crop apartheid."

A few months later Luhut Pandjaitan, an Indonesian government minister close to President Joko 'Jokowi' Widodo, warned his country would retaliate if it was "cornered" by the EU.
Torres and his parents walk along the Rio Grande. Luis Torres / Earthjustice
By Luis Torres
For some people who live along the U.S.-Mexico border, President Trump's attempt to declare a national emergency and extend the border wall is worse than a wasteful, unconstitutional stunt. It's an attack on their way of life that threatens to desecrate their loved ones' graves.
Flooding caused by last week's bomb cyclone storm has broken records in 17 places across the state of Nebraska, CNN reported Sunday. Around nine million people in 14 states along the Mississippi and Missouri Rivers were under a flood watch, CNN meteorologist Karen Maginnis said.
A car destroyed by Cyclone Idai in Beira, Mozambique. ADRIEN BARBIER / AFP / Getty Images
At least 150 people have died in a cyclone that devastated parts of Mozambique, Zimbabwe and Malawi over the weekend, The Associated Press reported Sunday. Cyclone Idai has affected more than 1.5 million people since it hit Mozambique's port city of Beira late Thursday, then traveled west to Zimbabwe and Malawi. Hundreds are still missing and tens of thousands are without access to roads or telephones.
"I think this is the biggest natural disaster Mozambique has ever faced. Everything is destroyed. Our priority now is to save human lives," Mozambique's Environment Minister Celso Correia said, as AFP reported.