This website uses cookies to ensure you get the best experience while browsing it. By clicking 'Got It' you're accepting these terms.
How Good Gut Health Can Boost Your Immune System
Feb. 26, 2015 02:33PM EST
Insights + Opinion

Over the last 100 years, with the industrialization of our food supply, our diet has changed dramatically. This highly processed, high-sugar, high-fat, low-fiber diet has substantially altered our gut bacteria, contributing to the epidemic I call diabesity.
The food we eat not only feeds our fat cells, but also determines what kind of inner garden we are growing in our guts. This garden is filled with bugs that determine more about your health and your emotional and mental wellbeing than you ever imagined! Getting your gut bacteria healthy is one of the most important things you can do to get and stay healthy. If your bacteria are sick, so are you!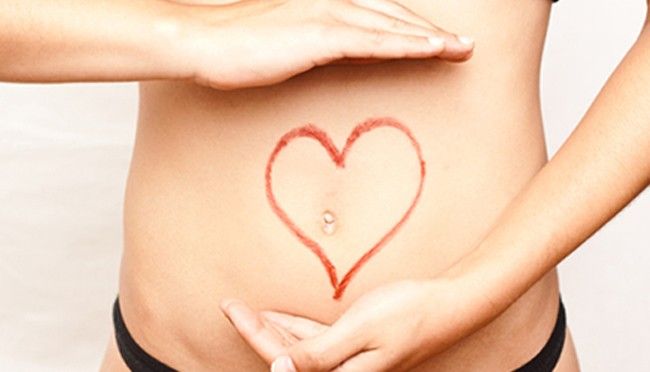 The foundation of good gut health begins with what you eat. Focus on fiber-rich vegetables, low-sugar fruits, non-gluten grain and legumes. Photo credit: Shutterstock
Your gut wall houses 70 percent of the cells that make up your immune system. You might not attribute digestive problems with allergies, arthritis, autoimmune diseases (irritable bowel syndrome, acne, chronic fatigue), mood disorders, autism, dementia and cancer. Many diseases seemingly unrelated are actually caused by gut problems.
If you want to fix your health, start with your gut. Gut health literally affects your entire body.
Consider the important jobs your gut performs regularly, including breaking down food, absorbing nutrients, keeping out toxins and producing nutrients. That's a lot of work! For optimal immunity, detoxification and nourishment, your gut must function seamlessly.
Your Second Genome …
Healthy gut flora becomes crucial for optimal gut health. Your gut houses 500 species and three pounds of bacteria. A growing field of research focuses on the microbiome, which Michael Pollan calls your second genome, and how it contributes to weight, disease and health.
Too many bad gut flora (including parasites, yeast or bad flora) or not enough good ones can spell serious trouble for your health and your waistline.
In one study with 123 non-obese and 169 obese Danish individuals, researchers found that people with low amounts of healthy bacteria had more marked overall adiposity, insulin resistance, dyslipidemia and inflammation compared with healthy-gut folks. They also noted the obese people with lower healthy bacteria gained more weight over time.
Gut bacteria thrive on what you feed them. Scientists are talking about fecal transplants (infusing someone else's poop into you) for weight loss. A much easier and appealing approach is to feed your bacteria the right food and learn how to fertilize your own healthy inner garden. Give them whole, fresh, real foods and good gut bacteria thrive. Feed them junk, and bad bugs flourish, resulting in leaky gut, toxic overload, and inflammation. Fat-regulating hormones like insulin become out of whack, leaving you craving more junk food. The good news is that your microbiome changes with every bite of food, so you can positively alter gut flora beginning with your very next meal.
… and Your Second Brain
Your gut nervous system also acts as a second brain. Researchers find the gut-brain connection plays an important part in gastrointestinal function but also states of feeling and intuitive decision-making.
Besides your brain, your gut is the only organ with its own nervous system. Your small intestine alone has as many neurons as your spinal cord. Your gut nerve cells produce 95 percent of serotonin, and every class of neurotransmitter in your brain also resides in your gut. Your gut, in fact, contains more neurotransmitters than your brain.
You can understand, then, why the gut must be completely in balance for your brain to be in balance. Gut-brain disturbances manifest in a wide range of disorders, including functional and inflammatory gastrointestinal disorders, obesity and eating disorders.
We all experience gut feelings. You've likely felt "butterflies in your stomach" when you're nervous or had a gut instinct about something. Japanese people view the gut as the seat of the mind and soul. When anything gets in the way of gut-brain communication, your health suffers.
What Imbalances Gut Health?
Even in a perfect world, our gut has a hard time keeping things balanced. But in our world there are many things that knock our digestive system off balance. Those include:
A junk diet. This nutrient-poor diet makes all the wrong bacteria and yeast grow in the gut, leading to a damaged ecosystem.

Medication overuse. Anti-inflammatories, antibiotics, acid blocking drugs and steroids damage the gut or block normal digestive function.

Infections and gut imbalances. These include small intestinal bacteria overgrowth (SIBO), yeast overgrowth and parasites.

Toxic overload. Including mercury and mold toxins.

Inadequate digestive enzymes. Stress, acid-blocking medications and zinc deficiencies can all contribute to lack of adequate digestive enzyme function.

Stress. Chronic stress alters your gut nervous system, creating a leaky gut and changing the normal bacteria in the gut.
In this blog, I describe five steps to kill bad gut bugs that make you sick.
Rebalancing Your Gut
The foundation of good gut health begins with what you eat. Focus on fiber-rich vegetables, low-sugar fruits, non-gluten grain and legumes.
You might also consider an elimination diet to address food sensitivities. Completely remove gluten, dairy, yeast, corn, soy and eggs for a week or two and see how your gut feels and what happens to your other symptoms. My newest book, The Blood Sugar Solution 10-Day Detox Diet provides specific instructions about how to eliminate these foods and replace them with whole, real, fresh foods.
I often follow a four-step strategy with patients to reduce inflammation and heal the gut. Many find when they employ these steps, they lose weight, feel better and their symptoms improve:
For more comprehensive strategies to heal your gut, visit this blog. If you've ever experienced leaky gut or other gut-related issues, did an elimination diet or certain nutrients help correct the problem? Share your story below or on my Facebook fan page.
YOU MIGHT ALSO LIKE
How to Get Your Kids to Eat Superfoods
James Cameron Helps Launch America's First Vegan School
Groundbreaking Study Finds Giving Peanuts to Infants May Prevent Peanut Allergies
EcoWatch Daily Newsletter

georgeclerk / E+ / Getty Images
By Jennifer Molidor
One million species are at risk of extinction from human activity, warns a recent study by scientists with the United Nations. We need to cut greenhouse gas pollution across all sectors to avoid catastrophic climate change — and we need to do it fast, said the Intergovernmental Panel on Climate Change.
This research should serve as a rallying cry for polluting industries to make major changes now. Yet the agriculture industry continues to lag behind.
Edwin Remsburg / VW Pics / Getty Images
Botswana, home to one third of Africa's elephants, announced Wednesday that it was lifting its ban on the hunting of the large mammals.
"The Ministry of Environment, Natural Resources Conservation and Tourism wishes to inform the public that following extensive consultations with all stakeholders, the Government of Botswana has taken a decision to lift the hunting suspension," the government announced in a press release shared on social media.
Pxhere
By Richard Denison
Readers of this blog know how concerned EDF is over the Trump EPA's approval of many dozens of new chemicals based on its mere "expectation" that workers across supply chains will always employ personal protective equipment (PPE) just because it is recommended in the manufacturer's non-binding safety data sheet (SDS).
By Grant Smith
From 2009 to 2012, Gregory Jaczko was chairman of the Nuclear Regulatory Commission, which approves nuclear power plant designs and sets safety standards for plants. But he now says that nuclear power is too dangerous and expensive — and not part of the answer to the climate crisis.
A lake in Rocky Mountain National Park. Brett Walton / Circle of Blue
By Brett Walton
When Greg Wetherbee sat in front of the microscope recently, he was looking for fragments of metals or coal, particles that might indicate the source of airborne nitrogen pollution in Rocky Mountain National Park. What caught his eye, though, were the plastics.
Gabriele Holtermann Gorden / Pacific Press / LightRocket / Getty Images
In a big victory for animals, Prada has announced that it's ending its use of fur! It joins Coach, Jean Paul Gaultier, Giorgio Armani, Versace, Ralph Lauren, Vivienne Westwood, Michael Kors, Donna Karan and many others PETA has pushed toward a ban.
This is a victory more than a decade in the making. PETA and our international affiliates have crashed Prada's catwalks with anti-fur signs, held eye-catching demonstrations all around the world, and sent the company loads of information about the fur industry. In 2018, actor and animal rights advocate Pamela Anderson sent a letter on PETA's behalf urging Miuccia Prada to commit to leaving fur out of all future collections, and the iconic designer has finally listened.
Amer Ghazzal / Barcroft Media / Getty Images
If people in three European countries want to fight the climate crisis, they need to chill out more.
That's the conclusion of a new study from think tank Autonomy, which found that Germany, the UK and Sweden all needed to drastically reduce their workweeks to fight climate change.
Amazon Employees for Climate Justice held a press conference after the annual shareholder meeting on May 22. Amazon Employees for Climate Justice