How Fracking Just Got Worse for Your Health
Oct. 06, 2014 01:42PM EST
Energy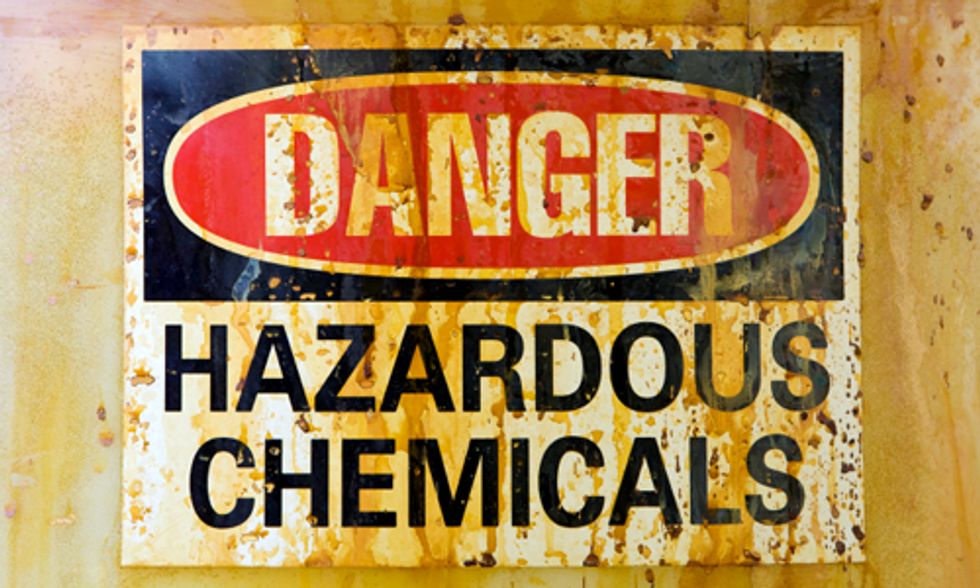 The National Toxicology Program's Report on Carcinogens—the nation's authoritative public list of substances "known" or "reasonably anticipated" to cause cancer in humans—added four chemicals, making a total of 243 substances in its 13th Report:
1-bromopropane used as a cleaning solvent and in spray adhesives;

Pentachlorophenol, a complex mixture used as a wood preservative to treat utility poles;

Ortho-Toluidine, used to make rubber chemicals, pesticides, dyes, and some consumer products;

Cumene, found in fuel products and tobacco smoke.
Cumene is classified as "reasonably anticipated" to cause cancer. It's also on the congressional list of chemicals used in hydraulic fracturing or "fracking" for oil and gas. It's been listed as a Hazardous Air Pollutant (HAP) by the U.S. Environmental Protection Agency since 1990, so it's been known to be bad for health for a long time.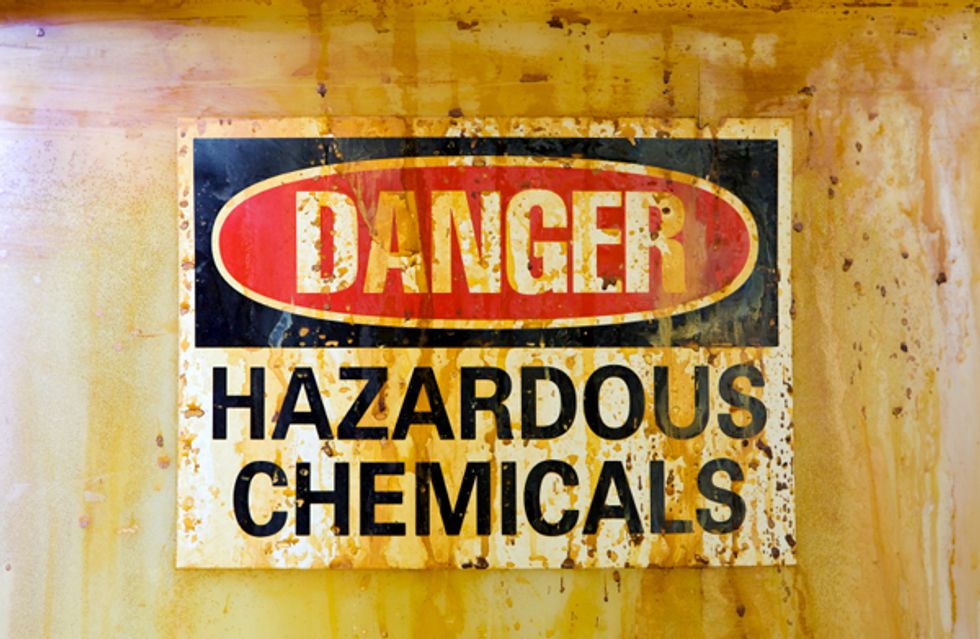 And, cumene isn't the only health hazard associated with fracking. Diesel particulate matter, nitrogen oxides (NOx), road dust, BTEX chemicals (benzene, toluene, ethylbenzene and xylene) are all potential pollutants associated with fracking that pose health risks. Benzene is also a known carcinogen listed by the Report on Carcinogens (you can search the RoC for chemicals linked to cancer here), VOCs and NOx contribute to the formation of regional ozone which causes smog and is very harmful to the respiratory system.  Particulate matter can cause respiratory problems including coughing, airway inflammation and worsening of existing respiratory illnesses such as asthma and COPD, and premature death.
I co-authored a paper with Natural Resource Defense Council (NRDC) expert Dr. Tanja Srebotnjak that provides a summary of the fracking process and all the ways that it can pollute and pose health risks to workers and surrounding communities. More from NRDC on how the rapid expansion of oil and gas drilling across the nation endangers human health and the environment is here.
NRDC is speaking out and taking action: on the dangers of unregulated oil and gas pipelines; on the risks to children from unsafe exposures; on faulty gas wells contaminating water supplies;  on risks to wildlife; and the Halliburton Loophole that exempts fracking from the Safe Drinking Water Act (SDWA) and other regulatory loopholes like the one in the National Environmental Policy Act (NEPA). That's why NRDC has joined with organizations and individuals across the country to demand nationwide rules requiring the disclosure of chemicals used in fracking, along with the environmental and health risks associated with those chemicals.
We need more than disclosure of chemical identities. We also need chemicals to be hazard-tested before they are marketed, before they are allowed into commercial products, and before they are allowed to be used in industrial processes where workers and communities can be exposed. And, right now, chemical manufacturers don't have to conduct any hazard testing at all. That's why NRDC is fighting hard for meaningful reform of our Nation's laws, including the broken Toxic Substances Control Act (TSCA).
Ultimately, to provide protection for human health and the environment from unsafe exposures to toxic chemicals, strong regulations are required and must be enforced, regulatory loopholes need to be closed, chemicals need to be hazard-tested before they are allowed to be sold, and communities need timely and accurate information about the potential risks they face from industrial products and processes.
Unfortunately, when it comes to fracking, we still have more questions than answers about the risks it poses to people—though the more we learn, the more reason we have for concern. That's why NRDC supports moratoria on federal lands and in those states where imposing a time out is possible (like New York), so that we can await the further development of the science before making decisions that could put Americans' health in jeopardy.
YOU MIGHT ALSO LIKE
Who Killed the Vote on Fracking and Squashed Democracy?
President Obama's Ode to Fracking
EcoWatch Daily Newsletter