How Energy Policies Dramatically Cut Carbon Pollution State by State
Mar. 13, 2014 11:40AM EST
Climate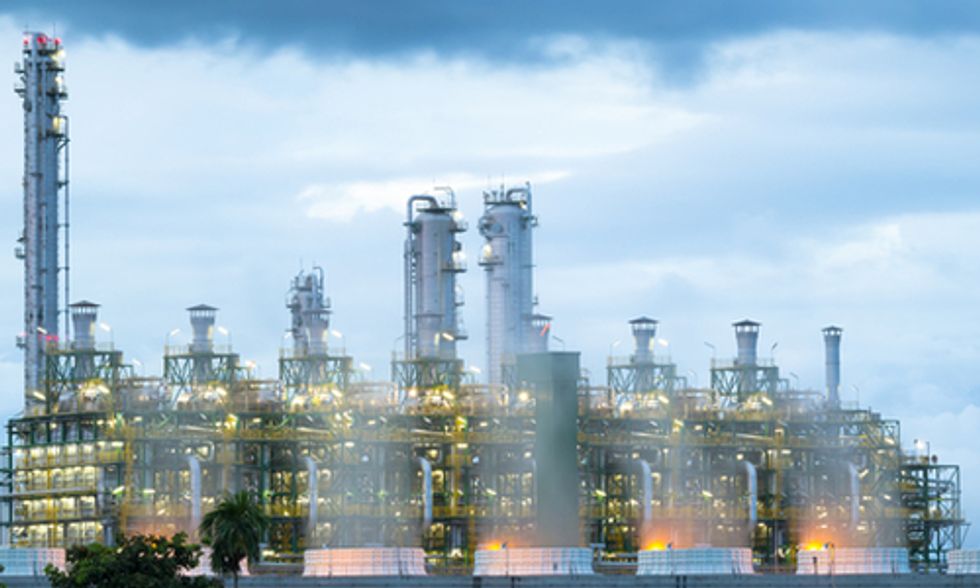 As the nation responsible for more manmade carbon dioxide pollution than any other country, the U.S. is certainly in line for comprehensive, congressionally approved legislation that addresses global warming.
While the Environmental Protection Agency (EPA) is preparing its proposal to limit carbon pollution from existing power plants, a new report from Environment America Research & Policy Center sheds light on the work individual states and President Barack Obama's administration have done to reduce carbon emissions.
According to the report, Moving America Forward, clean energy policies adopted by states and the federal government from 2007 to 2012 reduced U.S. carbon dioxide pollution by 162 million metric tons in 2012. That amount equals the annual emissions from 34 million vehicles, or all the passenger cars and trucks in Pennsylvania, Michigan, Illinois and Colorado combined.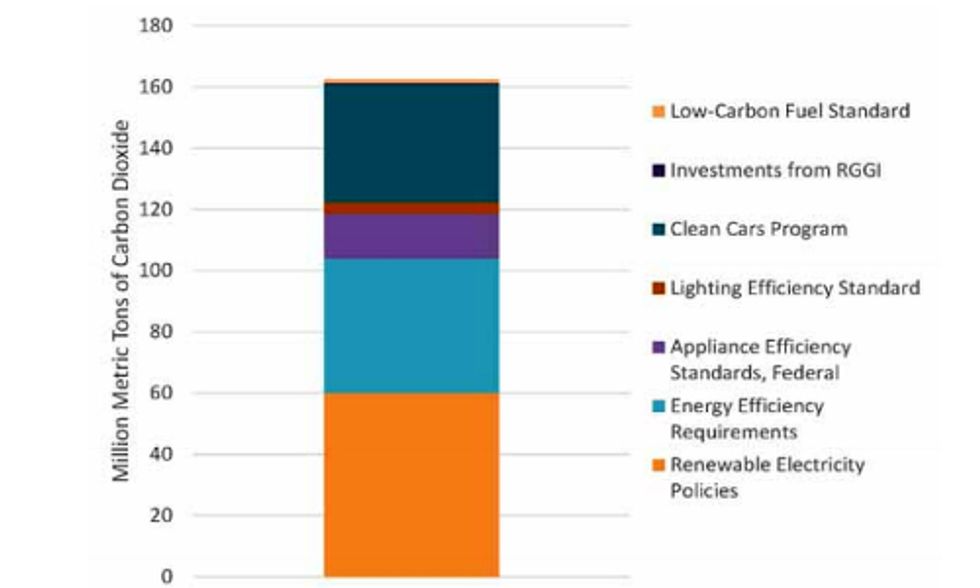 or implemented from 2007 to 2012. Graphic credit: Environment America
The study examined renewable energy policies, energy and appliance efficiency requirements, clean car programs, carbon standards, building codes and other programs established around the country. Here are some of its key findings:
Renewable electricity standards have helped states develop enough renewable energy to offset as much carbon pollution as 12.5 million cars produce in a year.
Energy efficiency policies have helped avoid as much carbon pollution as 12.9 million cars produce in a year.
Limits on carbon pollution from power plants would build on states' success in using wind, solar, and energy efficiency to reduce carbon pollution.
"By using energy more efficiently and by generating more power from clean, renewable sources, states are delivering a one-two punch in the fight against global warming," said Julian Boggs, federal global warming program director with Environment America. "They're proving that we have what it takes to protect our children and future generations from the worst impacts of climate change.
"We will need firm limits on carbon pollution from power plants in order to deliver a knockout blow."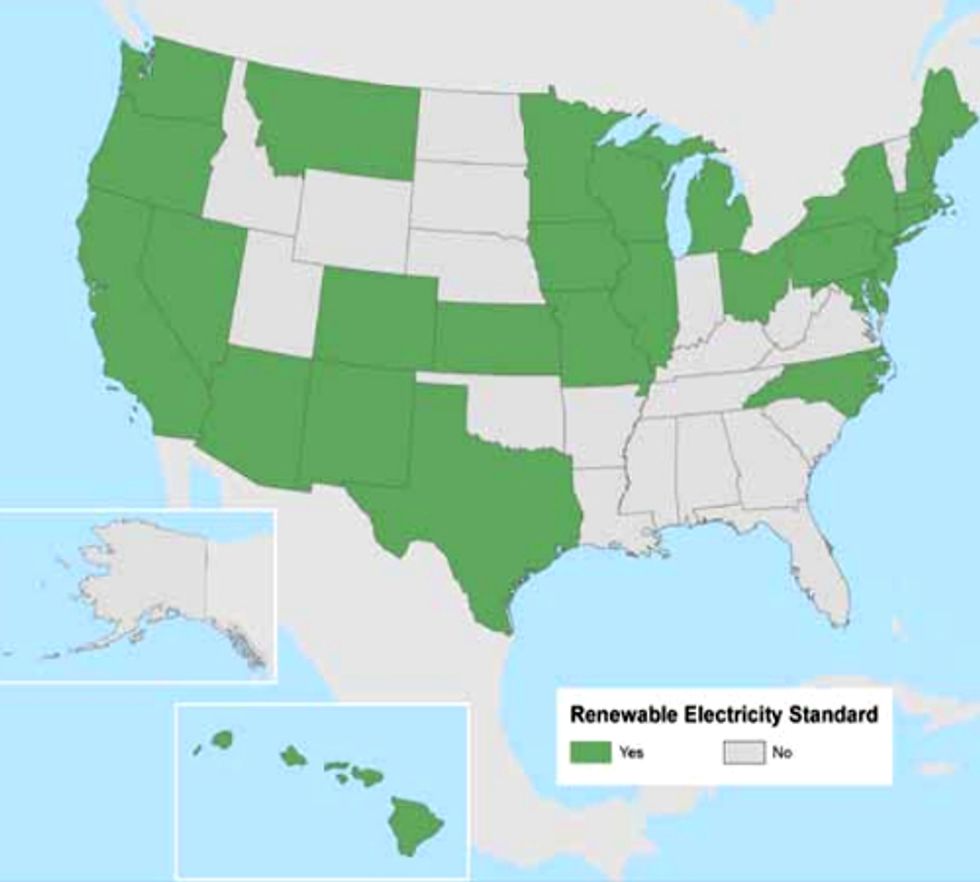 The study breaks down emissions, state by state. Texas and California led the nation by respectively cutting 18 million and 18.1 million metric tons of carbon dioxide.
"If we are to successfully meet the challenges that climate change presents, we must invest in innovation and energy efficiency," said U.S. Rep. Paul Tonko, D-NY. "Study after study warns against the dangers of continued ignorance of climate change, and state and federal leaders must work together to promote a cleaner environment for future generations while harnessing the massive job growth potential a clean energy market possesses."
The EPA currently limits arsenic, lead, soot and other pollution from power plants, not carbon pollution. According to the study, power plants are the country's largest source of the carbon pollution fueling global warming. Carbon pollution accounts for about 40 percent of total emissions.
Despite opposition from trade groups and the legislators they back, Boggs remains confident the country can get on the same page when it comes to global warming. The Senate's all-nighter on climate change was a good step.
 "With enough willpower, the U.S. can rise to any challenge," Boggs said. "We've seen that climate solutions work—now it's time for the next round.
"Our leaders can start by rejecting attacks from polluters and supporting the EPA's plan to limit carbon pollution from power plants."
Visit EcoWatch's CLIMATE CHANGE page for more related news on this topic.

EcoWatch Daily Newsletter
Related Articles from EcoWatch