How Doubling Renewable Energy Worldwide Could Save $740 Billion per Year
Jun. 06, 2014 12:21PM EST
Business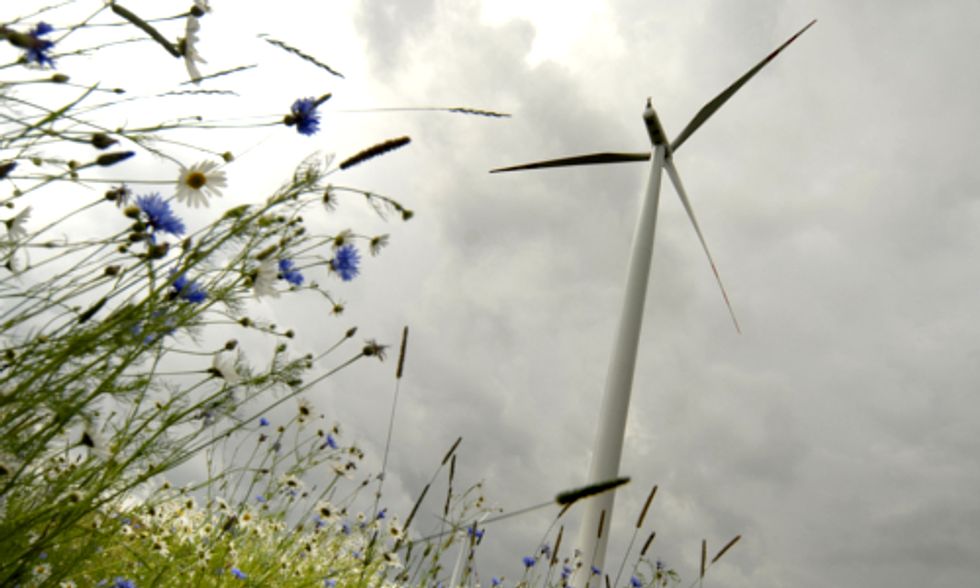 When combining all of the world's countries, 18 percent of the world's electricity consumption comes from renewable sources. A global agency estimates that amount could be doubled in a little more than 15 years while saving a combined $740 billion per year in the process.
The latest study, REmap 2030, from the International Renewable Energy Agency (IRENA) estimates that amping up renewables to constitute 36 percent of the international energy mix would more than offset the costs associated with fossil fuel pollution. It would also reduce the global demand for oil and gas by about 15 percent, and for coal by 26 percent.
Some of the graphics within REmap include annual investment needs and percentage breakdowns in doubling renewables' share of the world's TFEC—total final energy consumption—by 2030.
[slideshow_deploy id='346896']
To IRENA, the question isn't if it can be done, but how investment dollars should be spent to ensure that renewable energy doubling happens.
"The central policy question is this: What energy sources do we want to invest in? Our data shows that renewable energy can help avert catastrophic climate change and save the world money, if all costs are considered," Adnan Z. Amin, director-general of IRENA, said at the report's unveiling in New York. "In answering this question, REmap 2030 makes a clear case for renewables. It shows the transition is affordable based on existing technologies, and that the benefits go well beyond the positive climate impact.
"Countries today face a clear choice for a sustainable energy future."
——–
YOU ALSO MIGHT LIKE
Six Developing Countries Get $41 Million in Loans to Deploy Renewable Energy
Global Renewable Energy Jobs Grow to 6.5 Million​
How Close is the World to $1 Trillion in Renewable Energy Investments?
——–
EcoWatch Daily Newsletter
Recent Stories from EcoWatch