This website uses cookies to ensure you get the best experience while browsing it. By clicking 'Got It' you're accepting these terms.
How Do Corporations Corrupt Science?
Feb. 17, 2012 10:00AM EST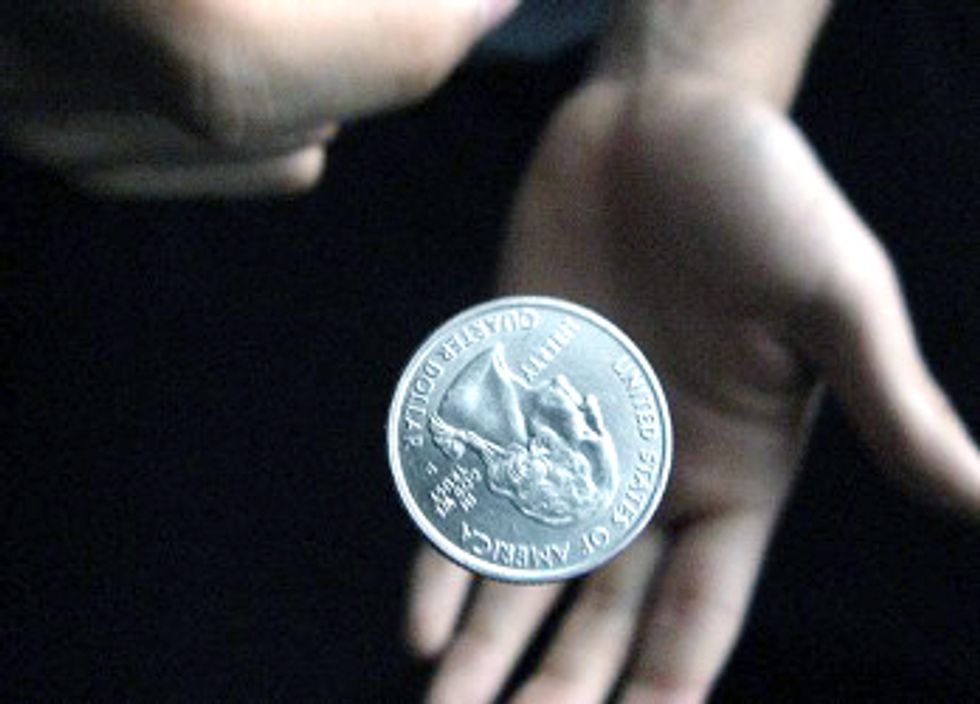 Federal decision makers need access to the best available science in order to craft policies that protect our health, safety and environment.
Unfortunately, censorship of scientists and the manipulation, distortion, and suppression of scientific information have threatened federal science in recent years.
This problem has sparked much debate, but few have identified the key driver of political interference in federal science—the inappropriate influence of companies with a financial stake in the outcome.
A new Union of Concerned Scientists report, Heads They Win, Tails We Lose, shows how corporations influence the use of science in federal decision making to serve their own interests.
Methods of Abuse
The report describes five basic methods that corporations use to influence the scientific and policy-making processes:
Corrupting the Science. Corporations suppress research, intimidate scientists, manipulate study designs, ghostwrite scientific articles, and selectively publish results that suit their interests.
Shaping Public Perception. Private interests downplay evidence, exaggerate uncertainty, vilify scientists, hide behind front groups, and feed the media slanted news stories.
Restricting Agency Effectiveness. Companies attack the science behind agency policy, hinder the regulatory process, corrupt advisory panels, exploit the "revolving door" between corporate and government employment, censor scientists, and withhold information from the public.
Influencing Congress. By spending billions of dollars on lobbying and campaign contributions, corporate interests gain undue access to members of Congress, encouraging them to challenge scientific consensus, delay action on critical problems, and shape the use of science in policy making.
Exploiting Judicial Pathways. Corporate interests have expanded their influence on the judicial system, used the courts to undermine science, and exploited judicial processes to bully and silence scientists.
Progress Made (and Still To Be Made)
In his 2009 inaugural address, President Obama promised to "restore science to its rightful place." His administration has made progress toward that goal on several important fronts—elevating the role of science in government, ordering agencies to develop scientific integrity policies, improving transparency, and strengthening conflict-of-interest policies.
Despite these positive steps, much remains to be done. The report identifies five key areas where further federal commitments to protect science from undue corporate influence are needed—protecting government scientists from retaliation and intimidation; making government more transparent and accountable; reforming the regulatory process; strengthening scientific advice to government; and strengthening monitoring and enforcement.
Beyond Government
Corporations, nonprofits, academic institutions, scientific societies, and the media also have critical roles to play in reducing abuses of science in federal decision making. These institutions should:
promote honest scientific investigation and open discussion of research results
refrain from actual or perceived acts of scientific misconduct
embrace transparency and avoid conflicts of interest
Inappropriate corporate interference in science extends its tentacles into every aspect of federal science-based policy-making. Addressing this interference will require overcoming high hurdles, but they are not insurmountable. With strong leadership and a sustained commitment, both the federal government and the private sector can rise to the challenge.
How Do They Game the System? Let Us Recount the Ways
Heads They Win, Tails We Lose is full of real-world examples of the ways corporations interfere with science. Here are just a few of the highlights:
Suppressing Research:
Hog Farm Emissions
After pork producers contacted his supervisors, a U.S. Department of Agriculture microbiologist was prevented from publishing research showing that emissions from industrial hog farms contained antibiotic-resistant bacteria.
Corrupting Advisory Panels—Childhood Lead Poisoning
A few weeks before a Center for Disease Control advisory panel met to discuss revising federal lead standards, two scientists with ties to the lead industry were added to the panel. The committee voted against tightening the standards.
Ghostwriting Articles—The Pharmaceutical Industry
A 2011 analysis found evidence of corporate authorship in research articles on a variety of drugs, including Avandia, Paxil, Tylenol, and Vioxx.
For more examples, visit our A-to-Z Guide to Political Interference in Science.
For more information, click here.
EcoWatch Daily Newsletter
Traffic moves across the Brooklyn Bridge on Aug. 2, 2018 in New York City. Drew Angerer / Getty Images
The Trump administration is expected to unveil its final replacement of Obama-era fuel-efficiency standards for cars and light trucks Tuesday in a move likely to pump nearly a billion more tons of carbon dioxide into the atmosphere over the lifetime of those less-efficient vehicles.
U.S. President Donald Trump listens as Anthony Fauci, Director of the National Institute of Allergy and Infectious Diseases speaks in the Rose Garden for the daily coronavirus briefing at the White House on March 29 in Washington, DC. Tasos Katopodis / Getty Images
By Jake Johnson
Just over a month after proclaiming that the number of coronavirus cases in the U.S. would soon "be down to close to zero," President Donald Trump said during a press briefing on the White House lawn Sunday that limiting U.S. deaths from the pandemic to between 100,000 and 200,000 people would mean his administration and the country as a whole did "a very good job."
Dicamba is having a devastating impact in Arkansas and neighboring states. A farmer in Mississippi County, Arkansas looks at rows of soybean plants affected by dicamba. The Washington Post / Getty Images
Documents unearthed in a lawsuit brought by a Missouri farmer who claimed that Monsanto and German chemical maker BASF's dicamba herbicide ruined his peach orchard revealed that the two companies knew their new agricultural seed and chemical system would likely damage many U.S. farms, according to documents seen by The Guardian.
Washington State Governor Jay Inslee and other leaders speak to the press on March 28, 2020 in Seattle. Karen Ducey / Getty Images
A bushfire burns outside the Perth Cricket Stadium in Perth, Australia on Dec. 13, 2019. PETER PARKS / AFP via Getty Images

By Albert Van Dijk, Luigi Renzullo, Marta Yebra and Shoshana Rapley
2019 was the year Australians confronted the fact that a healthy environment is more than just a pretty waterfall in a national park; a nice extra we can do without. We do not survive without air to breathe, water to drink, soil to grow food and weather we can cope with.