How College Campuses Are Creating New Models For Transportation
Feb. 05, 2014 01:10PM EST
Business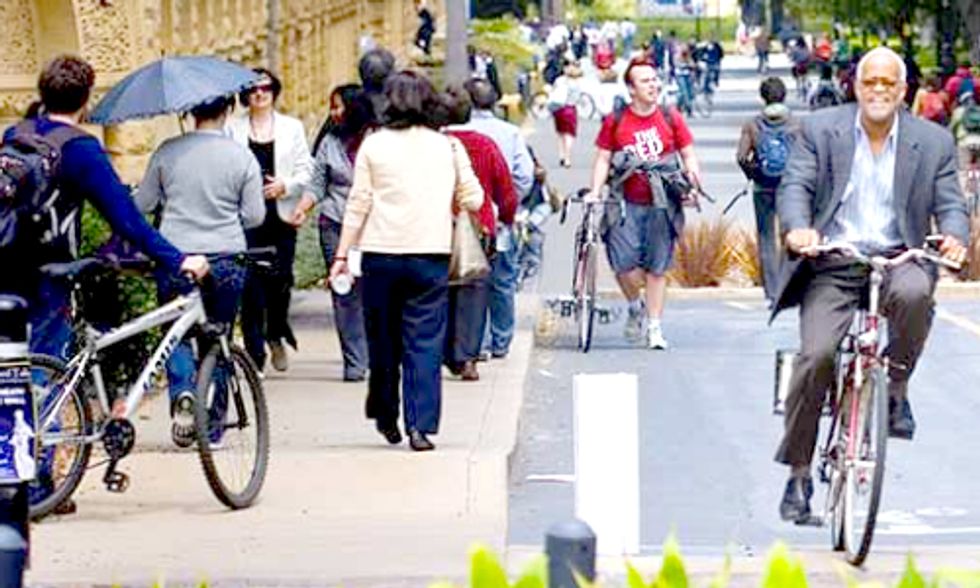 Americans are pedaling more and driving less, and college campuses are no exception.
A new report from the U.S. Public Interest Research Group Education Fund, "A New Course: How Innovative University Programs Are Reducing Driving on Campus and Creating New Models for Transportation Policy," details initiatives at colleges to make campuses more bicycle friendly in an attempt to reduce pollution.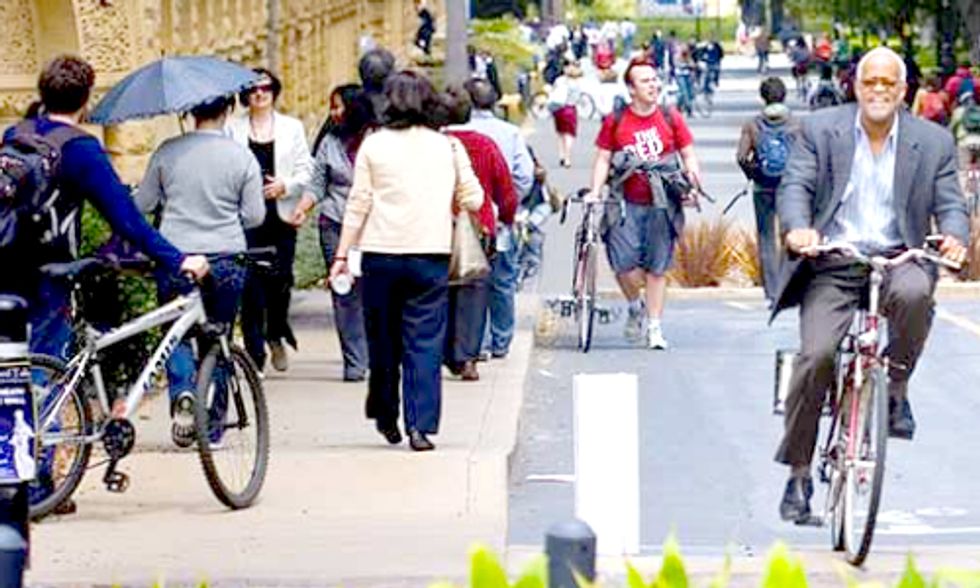 "The trend toward more bicycle-friendly campuses is clearly increasing, as students demand more active, sustainable, and equitable transportation choices, and as neighboring communities recognize the benefits of reducing driving," said Amelia Neptune, the Bicycle Friendly University Program specialist at the League of American Bicyclists.
Enhancing bike paths and the walkability of universities helps colleges save funds they would spend on creating or expanding parking lots while keeping gas money in the pockets of students and faculty. The study highlights several initiatives like bike- and car-sharing memberships and discounts, adding online components to more courses and investing in pathways.
Research from the Federal Highway Administration shows that Americans, ages 16 to 34, reduced their annual driving miles by 23 percent per person between 2001 and 2009.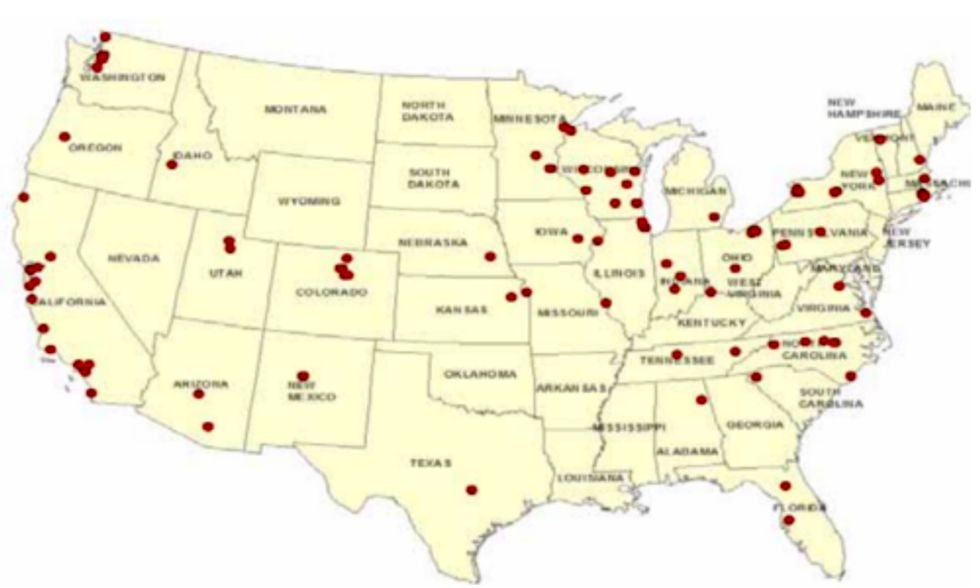 The study highlights universities doing their part, including:
University of North Carolina at Chapel Hill: The university provides financial support for fare-free transit throughout the campus community. As a result, the amount of students using public transit to commute has jumped from 21 percent to 53 percent from 1997 to 2011.
University of Wisconsin-Madison: The campus has bike racks with the capacity for about 12,000 bikes or 28 percent of the student population. The university plans on expanding that capacity by 25 percent within the next four years.
University of California, Davis: Graduate-student carpooling doubled from the 2007-08 academic year to 2011-12.
University of Colorado Boulder: About 60 percent of trips made by students are made by bike or foot—about 9 percent more than the amount in 1990.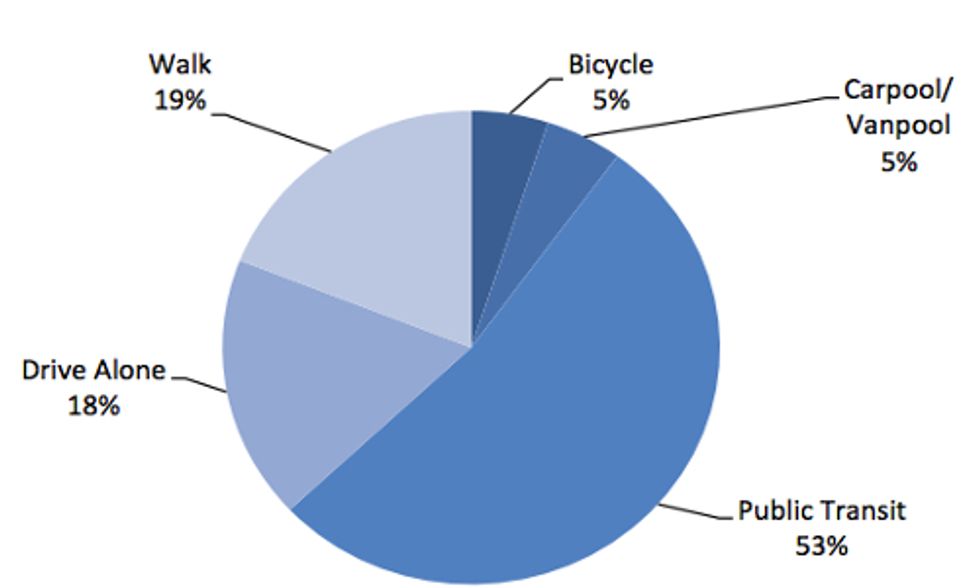 The PIRG Education Fund sees a parallel between college campuses and cities like Portland, OR and Fort Collins, CO, who are among the "platinum" leaders of the country's Bicycle Friendly Cities, as listed by the League of American Bicyclists. Many of the cities on that lost are college towns.
"Universities have a lot in common with cities," according to the study. "They must get the most value out of limited land, they are acutely aware of problems associated with being overrun by cars; and they need to focus on the tastes and aspirations of young people.
"It's no wonder that universities are leaders in finding successful ways to make it easier for people to drive less."
Visit EcoWatch's TRANSPORTATION page for more related news on this topic.

EcoWatch Daily Newsletter
Related Articles from EcoWatch
Recent Stories from EcoWatch