This website uses cookies to ensure you get the best experience while browsing it. By clicking 'Got It' you're accepting these terms.
How Climate Change Influences the Path of Malaria-Carrying Mosquitoes
Jul. 02, 2014 01:50PM EST
Malaria predictions serve an obvious purpose, but they don't always tell you how susceptible a particular town or village might be.
In fact, a group of professors and researchers found that the likelihood of malaria-carrying mosquitoes showing up in particularly can vary more than most would imagine.
"People might have an interest in predictions for global malaria trends and even more so for regional patterns, but they probably care most about what's going to happen in their own town or village," said Matthew Thomas, a Penn State University professor and Huck Scholar in ecological entomology. "What is likely to happen in one location can be very different from another location just 50 miles down the road."
Thomas and others from Penn State, the Barcelona Centre for International Health Research and the universities of Pennsylvania and Massachusetts found that climate change strongly influences the ability of mosquitoes to transmit malaria and where they might travel.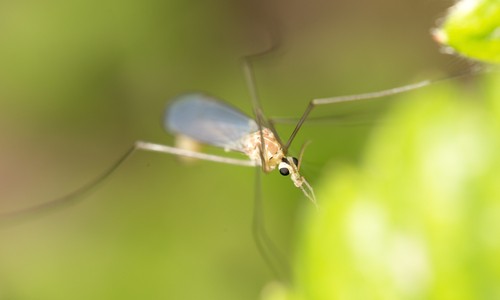 Photo courtesy of Shutterstock
"Malaria mosquitoes are ectothermic organisms, which means that their body temperature matches the temperature of their direct surroundings," said Krijn Paaijmans, an assistant research professor at the Barcelona Centre for International Health Research.
"Fine-scale predictions of malaria risk will be better tailored to the needs of local communities and can improve local adaptation and mitigation strategies."
The research team set out to examine the malaria risk for four locations. They researchers used a mathematical model that incorporates the influence of temperature on adult mosquitoes' transmission of malaria parasites and compares it to the predictions they obtained in the four locations with predictions from coarse-scale model simulations. The result was over- and underestimation of climate change impacts.
"This is one of the first studies to attempt to explore how climate change might impact conditions at the local level," said Dr. Michael E. Mann, a distinguished professor of meteorology at Penn State.
"The results suggest the possibility that population centers in cool highland regions could be more vulnerable than previously thought, while other equally large lowland areas might be less vulnerable. But this would have to be confirmed with more detailed modeling assessments that take into account the full suite of environmental and socio-economic factors that ultimately determine risk of malaria."
The results are available in the June 19 issue of the Climatic Change journal. The research was supported by the U.S. National Science Foundation.
Pixabay
By John R. Platt
The world needs to change the way it eats, not just as individuals but as a society.
The Russian military is taking measures to protect the residents of a remote Arctic settlement from a mass of polar bears, German press agency DPA reported.
The move comes after regional authorities declared a state of emergency over the weekend after sightings of more than 50 bears in the town of Belushya Guba since December.
This year's letter from Bill and Melinda Gates focused on nine things that surprised them. For the Microsoft-cofounder, one thing he was surprised to learn was the massive amount of new buildings the planet should expect in the coming decades due to urban population growth.
"The number of buildings in the world is going to double by 2060. It's like we're going to build a new New York City every month for the next 40 years," he said.
Over the past few years, it seems vegan cooking has gone from 'brown rice and tofu' to a true art form. These amazing cooks show off the creations on Instagram—and we can't get enough.