How Climate Change Impacts Skiing Industry in Drought-Stricken California
Feb. 02, 2015 01:51PM EST
Climate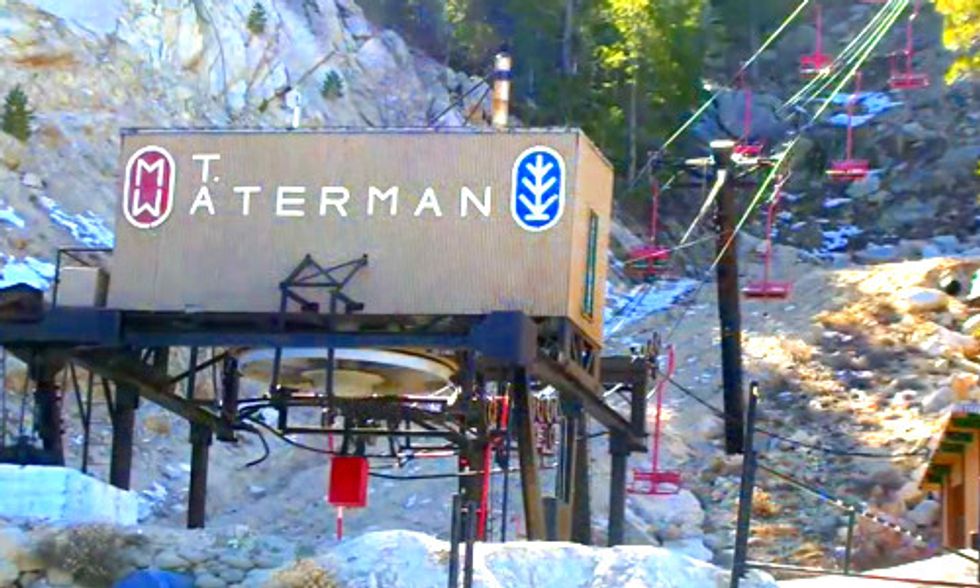 When you think of Southern California, you might not think about skiing, but Southern California is home to several ski areas and resorts. At 8,000 feet in the San Gabriel Mountains, Mt. Waterman Ski Area bills itself as the closest ski area for LA. The ski area still hasn't opened this season. If it doesn't open, it will be the fourth winter in a row that its been closed.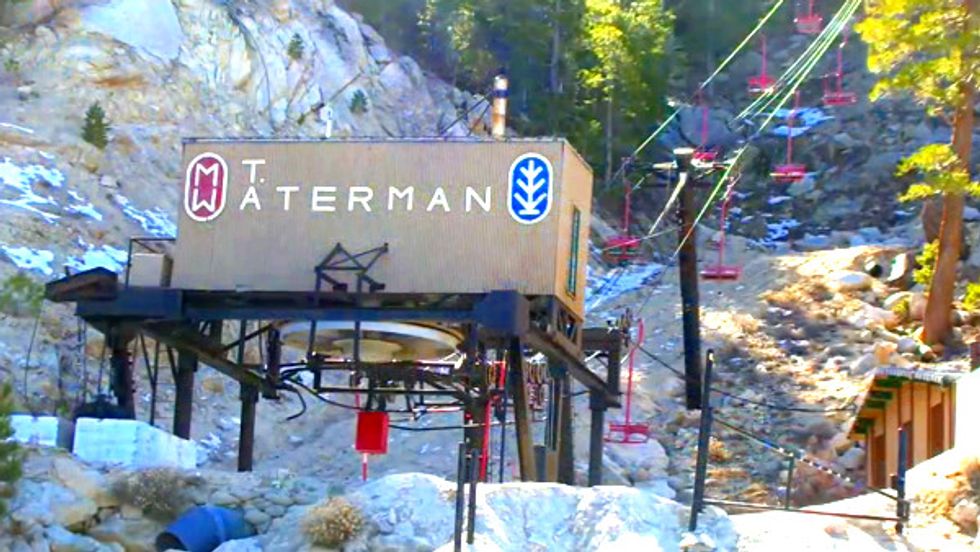 To stay afloat, the ski area has promoted summer activities, such as mountain biking, hiking and frisbee golf. Beth Metcalf and her family, who own the ski area, say all the other ski areas and resorts in the region are hurting. Six other resorts in the Southern California—Bear Mountain, Snow Summit, Rim Nordic, Snow Valley Baldy and Mountain High—are all dealing with less snow.
Not only is climate change causing winters to be shorter and less predictable, but California is in the midst of a historic drought. Even if Mt. Waterman and other ski areas had the lower temperatures needed to make snow, it's becoming more and more expensive and unethical for resorts to pump out snow when mother nature doesn't deliver.
KCET reporter Derrick Shore asks Metcalf if she's "entertained the idea that years from now, maybe Mt. Waterman will only be a summer destination—that skiing will just not be happening." Metcalf says, "I really hope not. That would be a very sad thing."
According to climate scientist Neil Berg, snowfall in Southern California could be a thing of the past: "It's within the realm of reason that temperatures could be rising rapidly and high enough where we just don't have winters with snowfall events anymore. It's a scary and unfortunate possibility," said Berg.
Even though Metcalf hopes Mt. Waterman can still be a ski area, she is preparing for that very real possibility. She has secured the permit necessary from the U.S. Forest Service to operate in the spring, summer and fall. Metcalf wants to have music, art, small festivals, wine and beer tastings, and weddings.
The drought has much larger implications than its effect on recreational winter sports. Decreased snowpack threatens the water supply. How Southern California will get enough fresh water to supply its 10 million plus residents in Los Angeles alone is the question of the day.
"It's that snowpack that actually feeds the residents throughout the whole year. So the rain and snow storms we do get are precious and we have to maximize that resource before it's too late," says Shore.
As for businesses like Mt. Waterman that are already feeling the impacts of climate change, they are not idly sitting by. More than 1,000 companies, including more than 100 ski resorts and hundreds of businesses in California, have signed the Climate Declaration, which urges the public, policymakers and business leaders to tackle climate change.
Aspen Skiing Company's Sustainability Director, Matthew Hamilton, explains why his company signed the declaration: "The outdoor industry contributes $650 billion and 6.1 million jobs to the economy. Of this, snow-based recreation contributes $67 billion and 600,000 jobs. The changing climate has a direct impact on our industry, the economy and the livelihoods of many Americans."
Hamilton hopes that Aspen can lead by example. By integrating sustainability into Aspen's business plan and by publicly advocating for climate action, Hamilton hopes "to enact meaningful energy and climate legislation to ensure the U.S. remains competitive in the global economy and that our businesses are sustainable in the long term."
YOU MIGHT ALSO LIKE
New Satellite Data Reveals Dramatic Shrinkage of Arctic Ice Cap
On the Front Lines of Mitigating Climate Change
Racing Extinction: A Must-See Documentary of 2015, World Premier at Sundance
EcoWatch Daily Newsletter