How China's Coal Addiction Could Make Fighting Climate Change 'Almost Impossible'
May. 13, 2014 11:35AM EST
Climate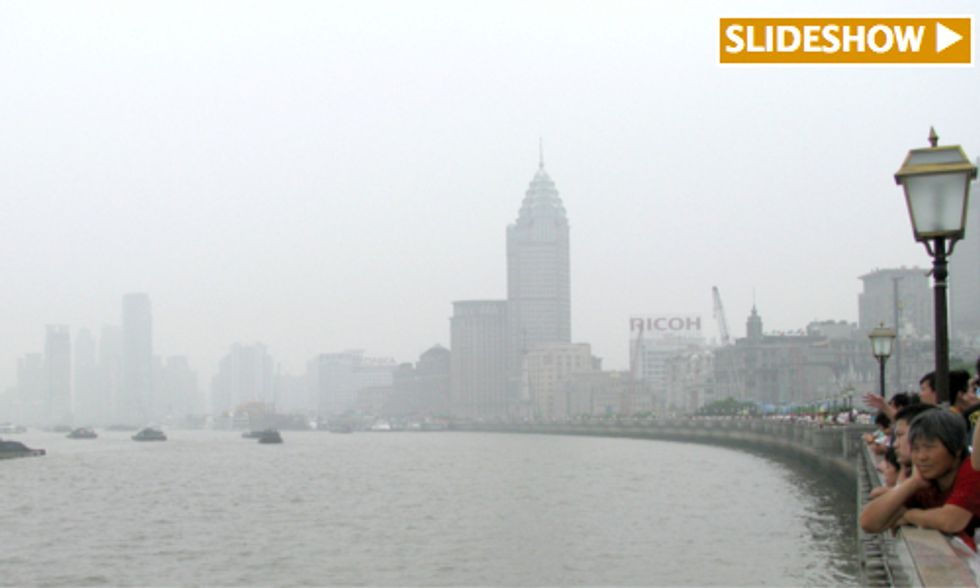 In 2011, China used 87 percent of the 374 million-ton global increase in coal use. The country's coal was also responsible for one-fifth of the world's carbon dioxide emissions from fossil fuel combustion.
If things don't change in the future, China could be the nation that holds the world back from keeping global warming under 2 degrees Celsius, according to a new study from from four entities, led by the Center for Climate Change Economics and Policy and the Grantham Research Institute on Climate Change and the Environment.
"The actions China takes in the next decade will be critical for the future of China and the world," reads the study entitled, An Innovative and Sustainable Growth Path for China: A Critical Decade.
"Whether China moves onto an innovative, sustainable and low-carbon growth path this decade will more or less determine both China's longer-term economic prospects in a natural resource-constrained world … and the world's prospects of cutting greenhouse gas emissions sufficiently to manage the grave risks of climate change."
The study outlines four areas for China's strategy that could "transform China's growth in line with its vision for sustainability and a better quality of life" for its citizens, and naturally, coal is the only form of energy singled out. The four areas are energy efficiency, cities, innovation and research and development and coal.
"China could intensify its efforts to reduce its reliance on coal, in the form of a plan to peak its coal consumption by 2020 (or earlier), as has been suggested as a possibility in some discussions occurring in China, and phase it out thereafter," the study reads.
Doing so would positively impact the nation's water supply, air quality, as well as reducing its climate impact on the rest of the world.
"Only phasing out coal would address all four of these problems," the study continues. "The phase-out goal could be expressed through clear planning targets and implemented via a suite of measures that include regulatory and direct control measures along with a coal tax."
The coal hump China needs to climb over is even more staggering when considering that the country also deploys quite a bit of clean energy. Just last year, China installed more solar energy than any country in any other year. Essentially, the study, also compiled by University of Leeds, the London School of Economics and Political Science and Economic & Social Research Council, suggests that China's record-setting solar year is only a good start to helping the world stay below 2-degree warming.
"Becoming an innovative and sustainable economy requires China to focus its innovation efforts additionally on the first two parts of the innovation chain: Piloting, commercial demonstration and early-stage deployment of commercially available technologies (the middle part of the chain)," the study reads, "focusing on those that have high potential for cost reductions through learning and scale, for global emissions reduction and for global market growth.
"These include: solar PV technologies; concentrating solar power technologies; battery storage; electric vehicles; and the associated network infrastructure (enhanced electricity grids and vehicle charging infrastructure)."
——–
YOU ALSO MIGHT LIKE
World's Largest Coal Company Agrees to Stop Depleting Chinese Community's Water Supply
What Happens If We Exceed the Carbon Budget?
NASA: Earth Could Warm 20 Percent More Than Earlier Estimates
——–
EcoWatch Daily Newsletter
Recent Stories from EcoWatch