How Big Energy is Destroying the Planet for Record Profits
May. 23, 2013 01:14PM EST
Climate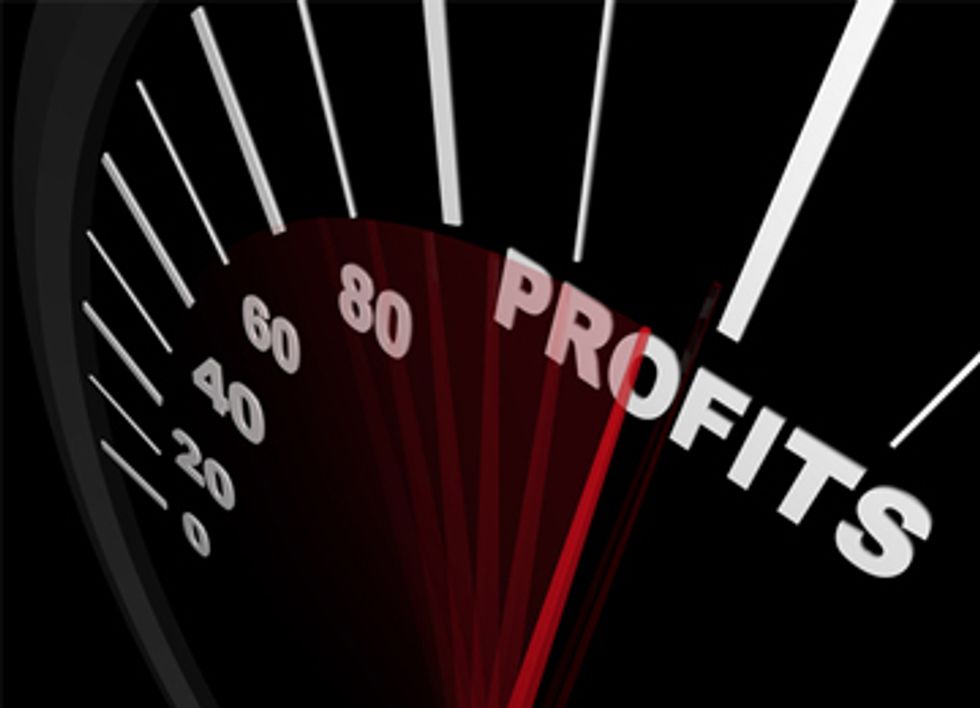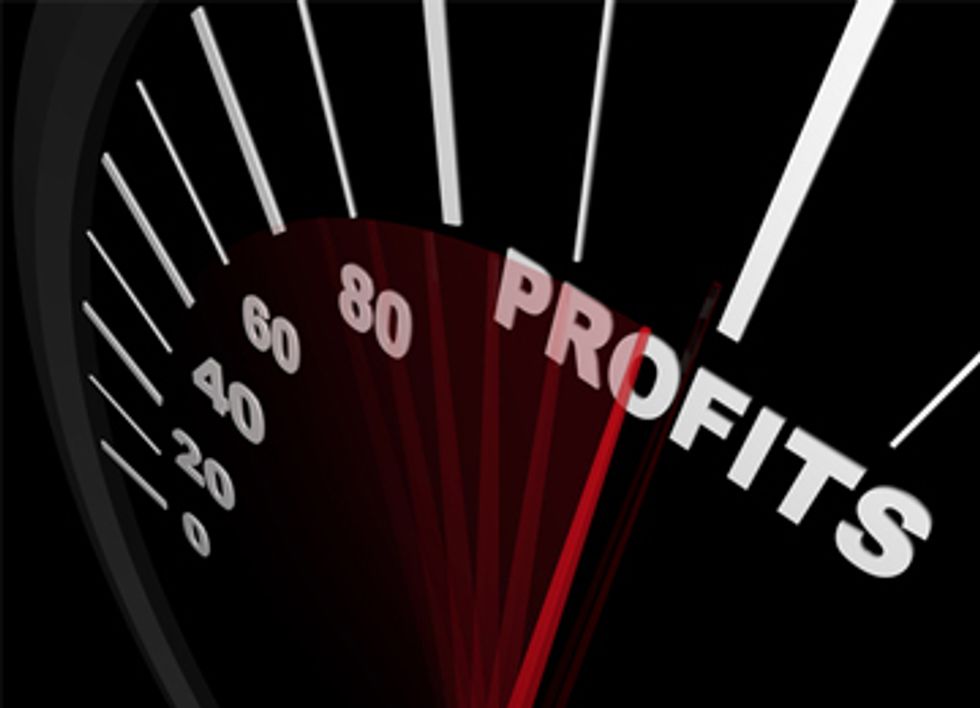 We have a word for the conscious slaughter of a racial or ethnic group: genocide. And one for the conscious destruction of aspects of the environment: ecocide. But we don't have a word for the conscious act of destroying the planet we live on, the world as humanity had known it until, historically speaking, late last night. A possibility might be "terracide" from the Latin word for Earth. It has the right ring, given its similarity to the commonplace danger word of our era: terrorist.
The truth is, whatever we call them, it's time to talk bluntly about the terrarists of our world. Yes, I know, 9/11 was horrific. Almost 3,000 dead, massive towers down, apocalyptic scenes. And yes, when it comes to terror attacks, the Boston Marathon bombings weren't pretty either. But in both cases, those who committed the acts paid for or will pay for their crimes.
In the case of the terrarists—and here I'm referring in particular to the men who run what may be the most profitable corporations on the planet, giant energy companies like ExxonMobil, Chevron, ConocoPhillips, BP and Shell—you're the one who's going to pay, especially your children and grandchildren. You can take one thing for granted: not a single terrarist will ever go to jail, and yet they certainly knew what they were doing.
It wasn't that complicated. In recent years, the companies they run have been extracting fossil fuels from the Earth in ever more frenetic and ingenious ways. The burning of those fossil fuels, in turn, has put record amounts of carbon dioxide (CO2) into the atmosphere. Only this month, the CO2 level reached 400 parts per million for the first time in human history. A consensus of scientists has long concluded that the process was warming the world and that, if the average planetary temperature rose more than two degrees Celsius, all sorts of dangers could ensue, including seas rising high enough to inundate coastal cities, increasingly intense heat waves, droughts, floods, ever more extreme storm systems, and so on.
How to Make Staggering Amounts of Money and Do In the Planet
None of this was exactly a mystery. It's in the scientific literature. NASA scientist James Hansen first publicized the reality of global warming to Congress in 1988. It took a while—thanks in part to the terrarists—but the news of what was happening increasingly made it into the mainstream. Anybody could learn about it.
Those who run the giant energy corporations knew perfectly well what was going on and could, of course, have read about it in the papers like the rest of us. And what did they do? They put their money into funding think tanks, politicians, foundations and activists intent on emphasizing "doubts" about the science (since it couldn't actually be refuted); they and their allies energetically promoted what came to be known as climate denialism. Then they sent their agents and lobbyists and money into the political system to ensure that their plundering ways would not be interfered with. And in the meantime, they redoubled their efforts to get ever tougher and sometimes "dirtier" energy out of the ground in ever tougher and dirtier ways.
The peak oil people hadn't been wrong when they suggested years ago that we would soon hit a limit in oil production from which decline would follow. The problem was that they were focused on traditional or "conventional" liquid oil reserves obtained from large reservoirs in easy-to-reach locations on land or near to shore. Since then, the big energy companies have invested a remarkable amount of time, money, and (if I can use that word) energy in the development of techniques that would allow them to recover previously unrecoverable reserves (sometimes by processes that themselves burn striking amounts of fossil fuels): fracking, deep-water drilling and tar sands production, among others.
They also began to go after huge deposits of what energy expert Michael Klare calls "extreme" or "tough" energy—oil and natural gas that can only be acquired through the application of extreme force or that requires extensive chemical treatment to be usable as a fuel. In many cases, moreover, the supplies being acquired like heavy oil and tar sands are more carbon-rich than other fuels and emit more greenhouse gases when consumed. These companies have even begun using climate change itself—in the form of a melting Arctic—to exploit enormous and previously unreachable energy supplies. With the imprimatur of the Obama administration, Royal Dutch Shell, for example, has been preparing to test out possible drilling techniques in the treacherous waters off Alaska. 
Call it irony, if you will, or call it a nightmare, but Big Oil evidently has no qualms about making its next set of profits directly off melting the planet. Its top executives continue to plan their futures (and so ours), knowing that their extremely profitable acts are destroying the very habitat, the very temperature range that for so long made life comfortable for humanity.
Their prior knowledge of the damage they are doing is what should make this a criminal activity. And there are corporate precedents for this, even if on a smaller scale. The lead industry, asbestos industry and tobacco companies all knew the dangers of their products, made efforts to suppress the information or instill doubt about it even as they promoted the glories of what they made, and went right on producing and selling while others suffered and died.
And here's another similarity: with all three industries, the negative results conveniently arrived years, sometimes decades, after exposure and so were hard to connect to it. Each of these industries knew that the relationship existed. Each used that time-disconnect as protection. One difference: if you were a tobacco, lead or asbestos exec, you might be able to ensure that your children and grandchildren weren't exposed to your product. In the long run, that's not a choice when it comes to fossil fuels and CO2, as we all live on the same planet (though it's also true that the well-off in the temperate zones are unlikely to be the first to suffer).
If Osama bin Laden's 9/11 plane hijackings or the Tsarnaev brothers' homemade bombs constitute terror attacks, why shouldn't what the energy companies are doing fall into a similar category (even if on a scale that leaves those events in the dust)? And if so, then where is the national security state when we really need it? Shouldn't its job be to safeguard us from terrarists and terracide as well as terrorists and their destructive plots?
The Alternatives That Weren't
It didn't have to be this way.
On July 15, 1979, at a time when gas lines, sometimes blocks long, were a disturbing fixture of American life, President Jimmy Carter spoke directly to the American people on television for 32 minutes, calling for a concerted effort to end the country's oil dependence on the Middle East. "To give us energy security," he announced:
"I am asking for the most massive peacetime commitment of funds and resources in our nation's history to develop America's own alternative sources of fuel—from coal, from oil shale, from plant products for gasohol, from unconventional gas, from the sun ... Just as a similar synthetic rubber corporation helped us win World War II, so will we mobilize American determination and ability to win the energy war. Moreover, I will soon submit legislation to Congress calling for the creation of this nation's first solar bank, which will help us achieve the crucial goal of 20% of our energy coming from solar power by the year 2000."
It's true that, at a time when the science of climate change was in its infancy, Carter wouldn't have known about the possibility of an overheating world, and his vision of "alternative energy" wasn't exactly a fossil-fuel-free one. Even then, shades of today or possibly tomorrow, he was talking about having "more oil in our shale alone than several Saudi Arabias." Still, it was a remarkably forward-looking speech. 
Had we invested massively in alternative energy R&D back then, who knows where we might be today? Instead, the media dubbed it the "malaise speech," though the president never actually used that word, speaking instead of an American "crisis of confidence." While the initial public reaction seemed positive, it didn't last long. In the end, the president's energy proposals were essentially laughed out of the room and ignored for decades.
As a symbolic gesture, Carter had 32 solar panels installed on the White House. ("A generation from now, this solar heater can either be a curiosity, a museum piece, an example of a road not taken, or it can be a small part of one of the greatest and most exciting adventures ever undertaken by the American people: harnessing the power of the sun to enrich our lives as we move away from our crippling dependence on foreign oil.") As it turned out, "a road not taken" was the accurate description. On entering the Oval Office in 1981, Ronald Reagan caught the mood of the era perfectly. One of his first acts was to order the removal of those panels and none were reinstalled for three decades, until Barack Obama was president.
Carter would, in fact, make his mark on U.S. energy policy, just not quite in the way he had imagined. Six months later, on January 23, 1980, in his last State of the Union Address, he would proclaim what came to be known as the Carter Doctrine: "Let our position be absolutely clear," he said. "An attempt by any outside force to gain control of the Persian Gulf region will be regarded as an assault on the vital interests of the United States of America, and such an assault will be repelled by any means necessary, including military force."
No one would laugh him out of the room for that. Instead, the Pentagon would fatefully begin organizing itself to protect U.S. (and oil) interests in the Persian Gulf on a new scale and America's oil wars would follow soon enough. Not long after that address, it would start building up a Rapid Deployment Force in the Gulf that would in the end become U.S. Central Command. More than three decades later, ironies abound: thanks in part to those oil wars, whole swaths of the energy-rich Middle East are in crisis, if not chaos, while the big energy companies have put time and money into a staggeringly fossil-fuel version of Carter's "alternative" North America. They've focused on shale oil, and on shale gas as well, and with new production methods, they are reputedly on the brink of turning the U.S. into a "new Saudi Arabia."
If true, this would be the worst, not the best, of news. In a world where what used to pass for good news increasingly guarantees a nightmarish future, energy "independence" of this sort means the extraction of ever more extreme energy, ever more carbon dioxide heading skyward, and ever more planetary damage in our collective future. This was not the only path available to us, or even to Big Oil.
With their staggering profits, they could have decided anywhere along the line that the future they were ensuring was beyond dangerous. They could themselves have led the way with massive investments in genuine alternative energies (solar, wind, tidal, geothermal, algal, and who knows what else), instead of the exceedingly small-scale ones they made, often for publicity purposes. They could have backed a widespread effort to search for other ways that might, in the decades to come, have offered something close to the energy levels fossil fuels now give us. They could have worked to keep the extreme-energy reserves that turn out to be surprisingly commonplace deep in the Earth.
And we might have had a different world (from which, by the way, they would undoubtedly have profited handsomely). Instead, what we've got is the equivalent of a tobacco company situation, but on a planetary scale. To complete the analogy, imagine for a moment that they were planning to produce even more prodigious quantities not of fossil fuels but of cigarettes, knowing what damage they would do to our health. Then imagine that, without exception, everyone on Earth was forced to smoke several packs of them a day.
If that isn't a terrorist—or terrarist—attack of an almost unimaginable sort, what is? If the oil execs aren't terrarists, then who is? And if that doesn't make the big energy companies criminal enterprises, then how would you define that term?
To destroy our planet with malice aforethought, with only the most immediate profits on the brain, with only your own comfort and well-being (and those of your shareholders) in mind: Isn't that the ultimate crime? Isn't that terracide?
Visit EcoWatch's CLIMATE CHANGE page for more related news on this topic.
——–
Click here to tell Congress to Expedite Renewable Energy.

Representative Alexandria Ocasio-Cortez (D-NY) re-introduces the Green New Deal in Washington, D.C. on April 20, 2021. Mandel Ngan / AFP / Getty Images
By Brett Wilkins
In the latest of a flurry of proposed Green New Deal legislation, Reps. Cori Bush and Alexandria Ocasio-Cortez on Monday introduced the Green New Deal for Cities Act of 2021, a $1 trillion plan to "tackle the environmental injustices that are making us and our children sick, costing us our homes, and destroying our planet."
EcoWatch Daily Newsletter
Offshore oil and gas drillers have left more than 18,000 miles of pipelines at the bottom of the Gulf of Mexico. Drew Angerer / Getty Images
Offshore oil and gas drillers have discarded and abandoned more than 18,000 miles of pipelines on the floor of the Gulf of Mexico since the 1960s, a report from the Government Accountability Office says.
The industry has essentially recovered none of the pipelines laid in the Gulf in the last six decades; the abandoned infrastructure accounts for more than 97% of all of the decommissioned pipelines in the Gulf.
The pipelines pose a threat to the habitat around them, as maritime commerce and hurricanes and erosion can move sections of pipeline.
The Bureau of Safety and Environmental Enforcement does not conduct undersea inspections even though surface monitoring is "not always reliable for detecting ruptures," according to the GAO.
For a deeper dive:
For more climate change and clean energy news, you can follow Climate Nexus on Twitter and Facebook, sign up for daily Hot News, and visit their news site, Nexus Media News.
Concerns over drinking polluted water top a recent Gallup poll on environmental threats. sonsam / Getty Images
The black cherries of
Coffea stenophylla
.
E. Couturon / IRD, Author provided
By Aaron P Davis
The world loves coffee. More precisely, it loves arabica coffee. From the smell of its freshly ground beans through to the very last sip, arabica is a sensory delight.
Robusta, the other mainstream coffee crop species, is almost as widely traded as arabica, but it falls short on flavor. Robusta is mainly used for instant coffee and blends, while arabica is the preserve of discerning baristas and expensive espressos.
Consumers may be happy, but climate change is making coffee farmers bitter. Diseases and pests are becoming more common and severe as temperatures rise. The fungal infection known as coffee leaf rust has devastated plantations in Central and South America. And while robusta crops tend to be more resistant, they need plenty of rain – a tall order as droughts proliferate.
The future for coffee farming looks difficult, if not bleak. But one of the more promising solutions involves developing new, more resilient coffee crops. Not only will these new coffees have to tolerate higher temperatures and less predictable rainfall, they'll also have to continue satisfying consumer expectations for taste and smell.
Finding this perfect combination of traits in a new species seemed remote. But in newly published research, my colleagues and I have revealed a little-known wild coffee species that could be the best candidate yet.
Coffee Farming in a Warming World
Coffea stenophylla was first described as a new species from Sierra Leone in 1834. It was farmed across the wetter parts of upper west Africa until the early 20th century, when it was replaced by the newly discovered and more productive robusta, and largely forgotten by the coffee industry. It continued to grow wild in the humid forests of Guinea, Sierra Leone and Ivory Coast, where it became threatened by deforestation.
At the end of 2018, we found stenophylla in Sierra Leone after searching for several years, but failed to find any trees in fruit until mid-2020, when a 10g sample was recovered for tasting.
Field botanists of the 19th century had long proclaimed the superior taste of stenophylla coffee, and also recorded its resistance to coffee leaf rust and drought. Those early tasters were often inexperienced though, and our expectations were low before the first tasting in the summer of 2020. That all changed once I'd sampled the first cup on a panel with five other coffee experts. Those first sips were revelatory: it was like expecting vinegar and getting champagne.
This initial tasting in London was followed by a thorough evaluation of the coffee's flavour in southern France, led by my research colleague Delpine Mieulet. Mieulet assembled 18 coffee connoisseurs for a blind taste test and they reported a complex profile for stenophylla coffee, with natural sweetness, medium-high acidity, fruitiness, and good body, as one would expect from high-quality arabica.
C. stenophylla growing in the wild, Ivory Coast. E. Couturon / IRD, Author provided
In fact, the coffee seemed very similar to arabica. At the London tasting, the Sierra Leone sample was compared to arabica from Rwanda. In the blind French tasting, most of the judges (81%) said stenophylla tasted like arabica, compared to 98% and 44% for the two arabica control samples, and 7% for a robusta sample.
The coffee tasting experts picked up on notes of peach, blackcurrant, mandarin, honey, light black tea, jasmine, chocolate, caramel and elderflower syrup. In essence, stenophylla coffee is delicious. And despite scoring highly for its similarity to arabica, the stenophylla coffee sample was identified as something entirely unique by 47% of the judges. That means there may be a new market niche for this rediscovered coffee to fill.
The taste testers approved of stenophylla's sweet and fruity flavour. CIRAD, Author provided
Breaking New Grounds
Until now, no other wild coffee species has come close to arabica for its superior taste. Scientifically, the results are compelling because we would simply not expect stenophylla to taste like arabica. These two species are not closely related, they originated on opposite sides of the African continent and the climates in which they grow are very different. They also look nothing alike: stenophylla has black fruit and more complex flowers while arabica cherries are red.
It was always assumed that high-quality coffee was the preserve of arabica – originally from the forests of Ethiopia and South Sudan – and particularly when grown at elevations above 1,500 metres, where the climate is cooler and the light is better.
Stenophylla coffee breaks these rules. Endemic to Guinea, Sierra Leone and Ivory Coast, stenophylla grows in hot conditions at low elevations. Specifically it grows at a mean annual temperature of 24.9°C – 1.9°C higher than robusta, and up to 6.8°C higher than arabica. Stenophylla also appears more tolerant of droughts, potentially capable of growing with less rainfall than arabica.
Robusta coffee can grow in similar conditions to stenophylla, but the price paid to farmers is roughly half that of arabica. Stenophylla coffee makes it possible to grow a superior tasting coffee in much warmer climates. And while stenophylla trees tend to produce less fruit than arabica, they still yield enough to be commercially viable.
The stenophylla harvest on Reunion Island. IRD / CIRAD, Author provided
To breed the coffee crop plants of the future, we need species with great flavour and high heat tolerance. Crossbreeding stenophylla with arabica or robusta could make both more resilient to climate change, and even improve their taste, particularly in the latter.
With stenophylla's rediscovery, the future of coffee just got a little brighter.
Aaron P Davis: Senior Research Leader, Plant Resources, Royal Botanic Gardens, Kew
Disclosure statement: Aaron P Davis receives funding from Darwin Initiative (UK).
Reposted with permission from The Conversation.
From Your Site Articles
Related Articles Around the Web
Sunrise over planet Earth. Elements of this image furnished by NASA. Elen11 / iStock / Getty Images Plus
On Thursday, April 22, the world will celebrate Earth Day, the largest non-religious holiday on the globe.