This website uses cookies to ensure you get the best experience while browsing it. By clicking 'Got It' you're accepting these terms.
How Antioxidants Can Help Fight Depression
Jun. 11, 2016 09:17AM EST
According to the Centers for Disease Control and Prevention, the rates of all of our top 10 killers have fallen or stabilized except for one, suicide. Accumulating evidence indicates that free radicals may play important roles in the development of various neuropsychiatric disorders including major depression, a common cause of suicide.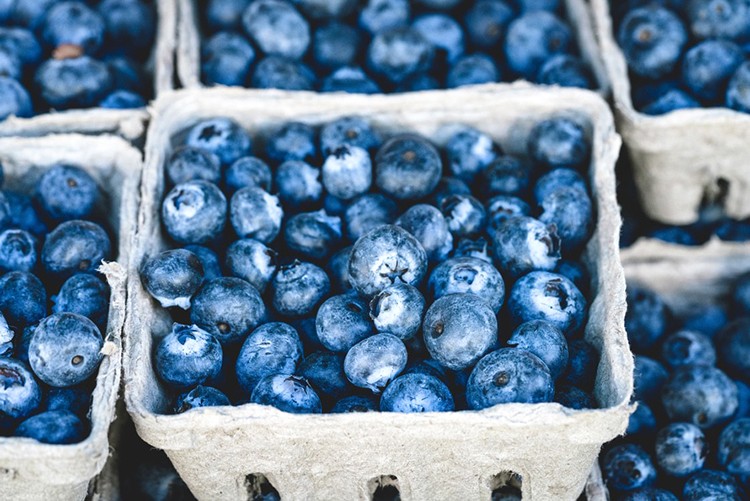 In a study of nearly 300,000 Canadians, for example, greater fruit and vegetable consumption was associated with lower odds of depression, psychological distress, self-reported mood and anxiety disorders and poor perceived mental health. They conclude that since a healthy diet comprised of a high intake of fruits and vegetables is rich in antioxidants, it may consequently dampen the detrimental effects of oxidative stress on mental health.
But that study was based on just asking how many fruits and veggies people ate. Maybe people were just telling the researchers what they thought they wanted to hear. What if you actually measure the levels of carotenoid phytonutrients in people's bloodstreams? The same relationship is found. Testing nearly 2000 people across the U.S., researchers found that a higher total blood carotenoid level was indeed associated with a lower likelihood of elevated depressive symptoms and there appeared to be a dose-response relationship, meaning the higher the levels, the better people felt.
Lycopene, the red pigment predominantly found in tomatoes (but also present in watermelon, pink grapefruit, guava and papaya) is the most powerful carotenoid antioxidant. In a test tube it's about 100 times more effective at quenching free radicals than a more familiar antioxidant like vitamin E.
So do people who eat more tomatoes have less depression? Apparently so. A study of about a thousand older men and women found that those who ate the most tomato products had only about half the odds of depression. The researchers conclude that a tomato-rich diet may have a beneficial effect on the prevention of depressive symptoms.
Higher consumption of fruits and vegetables has been found to lead to a lower risk of developing depression, but if it's the antioxidants can't we just take an antioxidant pill?
Only food sources of antioxidants were protectively associated with depression. Not antioxidants from dietary supplements. Although plant foods and food-derived phytochemicals have been associated with health benefits, antioxidants from dietary supplements appear to be less beneficial and may, in fact, be detrimental to health. This may indicate that the form and delivery of the antioxidants are important. Alternatively, the observed associations may be due not to antioxidants but rather to other dietary factors such as folate that also occur in fruits, vegetables and plant-rich diets.
In a study of thousands of middle-aged office workers, eating lots of processed food was found to be a risk factor for at least mild to moderate depression five years later, whereas a whole food pattern was found to be protective. Yes, it could be because of the high content of antioxidants in fruits and vegetables but could also be the folate in greens and beans, as some studies have suggested an increased risk of depression in folks who may not have been eating enough.
Low folate levels in the blood are associated with depression, but since most of the early studies were cross-sectional, meaning a snapshot in time, we didn't know if the low folate led to depression or the depression led to low folate. Maybe when you have the blues you don't want to eat the greens.
But since then a number of cohort studies were published, following people over time. They show that a low dietary intake of folate may indeed be a risk factor for severe depression, as much as a threefold higher risk. Note this is for dietary folate intake, not folic acid supplements, so those with higher levels were actually eating healthy foods. If you give people folic acid pills they don't seem to work. This may be because folate is found in dark green leafy vegetables like spinach, whereas folic acid is the oxidized synthetic compound used in food fortification and dietary supplements because it's more shelf-stable.
YOU MIGHT ALSO LIKE
14 Easy Ways to Be Sure Your Getting Enough Protein in Your Diet
We Know Apple Cider Vinegar Has Many Health Benefits, But Can It Help You Lose Weight?
Can Low-Carb Diets Mess With Women's Hormones?
KarinaKnyspel / iStock / Getty Images
2018 saw a number of studies pointing to the outsized climate impact of meat consumption. Beef has long been singled out as particularly unsustainable: Cows both release the greenhouse gas methane into the atmosphere because of their digestive processes and require a lot of land area to raise. But for those unwilling to give up the taste and texture of a steak or burger, could lab-grown meat be a climate-friendly alternative? In a first-of-its-kind study, researchers from the Oxford Martin School set out to answer that question.
Three scissor-tailed flycatcher fledglings in a mesquite tree in Texas. Texas Eagle / CC BY-NC 2.0
By Gary Paul Nabhan
President Trump has declared a national emergency to fund a wall along our nation's southern border. The border wall issue has bitterly divided people across the U.S., becoming a vivid symbol of political deadlock.
PeopleImages / E+ / Getty Images
By Daniel Ross
Hurricane Florence, which battered the U.S. East Coast last September, left a trail of ruin and destruction estimated to cost between $17 billion and $22 billion. Some of the damage was all too visible—smashed homes and livelihoods. But other damage was less so, like the long-term environmental impacts in North Carolina from hog waste that spilled out over large open-air lagoons saturated in the rains.
Hog waste can contain potentially dangerous pathogens, pharmaceuticals and chemicals. According to the state's Department of Environmental Quality, as of early October nearly 100 such lagoons were damaged, breached or were very close to being so, the effluent from which can seep into waterways and drinking water supplies.
This picture taken on May 21, 2018 shows discarded climbing equipment and rubbish scattered around Camp 4 of Mount Everest. Decades of commercial mountaineering have turned Mount Everest into the world's highest rubbish dump as an increasing number of big-spending climbers pay little attention to the ugly footprint they leave behind. DOMA SHERPA / AFP / Getty Images
China has closed its Everest base camp to tourists because of a buildup of trash on the world's tallest mountain.