This website uses cookies to ensure you get the best experience while browsing it. By clicking 'Got It' you're accepting these terms.
According to the Centers for Disease Control and Prevention, the rates of all of our top 10 killers have fallen or stabilized except for one, suicide. Accumulating evidence indicates that free radicals may play important roles in the development of various neuropsychiatric disorders including major depression, a common cause of suicide.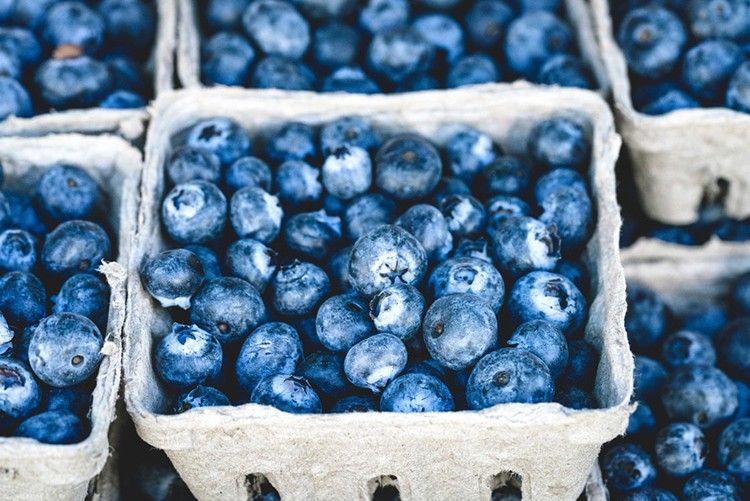 In a study of nearly 300,000 Canadians, for example, greater fruit and vegetable consumption was associated with lower odds of depression, psychological distress, self-reported mood and anxiety disorders and poor perceived mental health. They conclude that since a healthy diet comprised of a high intake of fruits and vegetables is rich in antioxidants, it may consequently dampen the detrimental effects of oxidative stress on mental health.
But that study was based on just asking how many fruits and veggies people ate. Maybe people were just telling the researchers what they thought they wanted to hear. What if you actually measure the levels of carotenoid phytonutrients in people's bloodstreams? The same relationship is found. Testing nearly 2000 people across the U.S., researchers found that a higher total blood carotenoid level was indeed associated with a lower likelihood of elevated depressive symptoms and there appeared to be a dose-response relationship, meaning the higher the levels, the better people felt.
Lycopene, the red pigment predominantly found in tomatoes (but also present in watermelon, pink grapefruit, guava and papaya) is the most powerful carotenoid antioxidant. In a test tube it's about 100 times more effective at quenching free radicals than a more familiar antioxidant like vitamin E.
So do people who eat more tomatoes have less depression? Apparently so. A study of about a thousand older men and women found that those who ate the most tomato products had only about half the odds of depression. The researchers conclude that a tomato-rich diet may have a beneficial effect on the prevention of depressive symptoms.
Higher consumption of fruits and vegetables has been found to lead to a lower risk of developing depression, but if it's the antioxidants can't we just take an antioxidant pill?
Only food sources of antioxidants were protectively associated with depression. Not antioxidants from dietary supplements. Although plant foods and food-derived phytochemicals have been associated with health benefits, antioxidants from dietary supplements appear to be less beneficial and may, in fact, be detrimental to health. This may indicate that the form and delivery of the antioxidants are important. Alternatively, the observed associations may be due not to antioxidants but rather to other dietary factors such as folate that also occur in fruits, vegetables and plant-rich diets.
In a study of thousands of middle-aged office workers, eating lots of processed food was found to be a risk factor for at least mild to moderate depression five years later, whereas a whole food pattern was found to be protective. Yes, it could be because of the high content of antioxidants in fruits and vegetables but could also be the folate in greens and beans, as some studies have suggested an increased risk of depression in folks who may not have been eating enough.
Low folate levels in the blood are associated with depression, but since most of the early studies were cross-sectional, meaning a snapshot in time, we didn't know if the low folate led to depression or the depression led to low folate. Maybe when you have the blues you don't want to eat the greens.
But since then a number of cohort studies were published, following people over time. They show that a low dietary intake of folate may indeed be a risk factor for severe depression, as much as a threefold higher risk. Note this is for dietary folate intake, not folic acid supplements, so those with higher levels were actually eating healthy foods. If you give people folic acid pills they don't seem to work. This may be because folate is found in dark green leafy vegetables like spinach, whereas folic acid is the oxidized synthetic compound used in food fortification and dietary supplements because it's more shelf-stable.
YOU MIGHT ALSO LIKE
14 Easy Ways to Be Sure Your Getting Enough Protein in Your Diet
We Know Apple Cider Vinegar Has Many Health Benefits, But Can It Help You Lose Weight?
Can Low-Carb Diets Mess With Women's Hormones?
EcoWatch Daily Newsletter
Tuna auctions are a tourist spectacle in Tokyo. Outside the city's most famous fish market, long queues of visitors hoping for a glimpse of the action begin to form at 5 a.m. The attraction is so popular that last October the Tsukiji fish market, in operation since 1935, moved out from the city center to the district of Toyosu to cope with the crowds.

gmnicholas / E+ / Getty Images
Kristan Porter grew up in a fishing family in the fishing community of Cutler, Maine, where he says all roads lead to one career path: fishing. (Porter's father was the family's lone exception. He suffered from terrible seasickness, and so became a carpenter.) The 49-year-old, who has been working on boats since he was a kid and fishing on his own since 1991, says that the recent warming of Maine's cool coastal waters has yielded unprecedented lobster landings.
Aerial view of lava flows from the eruption of volcano Kilauea on Hawaii, May 2018. Frizi / iStock / Getty Images
Hawaii's Kilauea volcano could be gearing up for an eruption after a pond of water was discovered inside its summit crater for the first time in recorded history, according to the AP.
The Eqip Sermia Glacier is seen behind a moraine left exposed by the glacier's retreat during unseasonably warm weather on Aug. 1 at Eqip Sermia, Greenland. Sean Gallup / Getty Images
hadynyah / E+ / Getty Images
By Johnny Wood
The Ganges is a lifeline for the people of India, spiritually and economically. On its journey from the Himalayas to the Bay of Bengal, it supports fishermen, farmers and an abundance of wildlife.
The river and its tributaries touch the lives of roughly 500 million people. But having flowed for millennia, today it is reaching its capacity for human and industrial waste, while simultaneously being drained for agriculture and municipal use.
Here are some of the challenges the river faces.
By Jake Johnson
As a growing number of states move to pass laws that would criminalize pipeline protests and hit demonstrators with years in prison, an audio recording obtained by The Intercept showed a representative of a powerful oil and gas lobbying group bragging about the industry's success in crafting anti-protest legislation behind closed doors.
Reposted with permission from our media associate Common Dreams.

DESIREE MARTIN / AFP / Getty Images
Wildfires raging on Gran Canaria, the second most populous of Spain's Canary Islands, have forced around 9,000 people to evacuate.