This website uses cookies to ensure you get the best experience while browsing it. By clicking 'Got It' you're accepting these terms.
How Acidification, Overfishing and Plastics Threaten the World's Oceans
Jun. 03, 2014 06:39PM EST
Oceans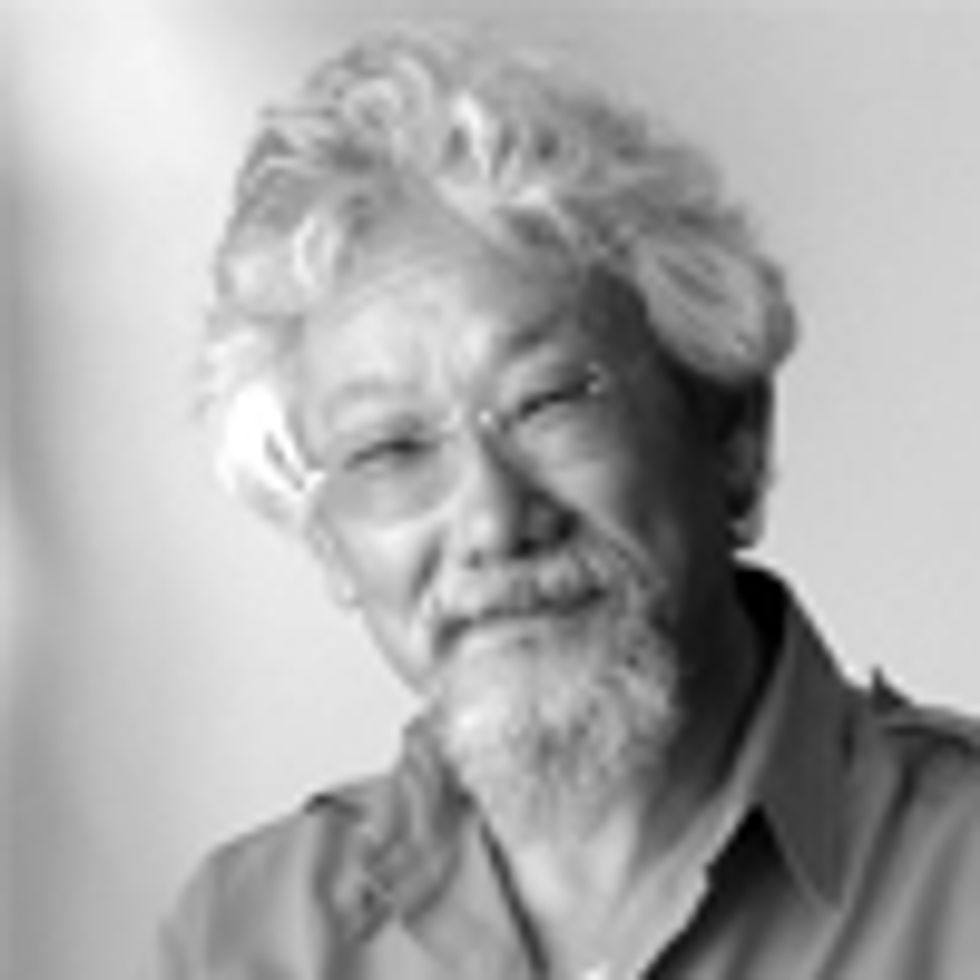 June 8 is World Oceans Day. It's a fitting time to contemplate humanity's evolving relationship with the source of all life. For much of human history, we've affected marine ecosystems primarily by what we've taken out of the seas. The challenge as we encounter warming temperatures and increasing industrial activity will be to manage what we put into them.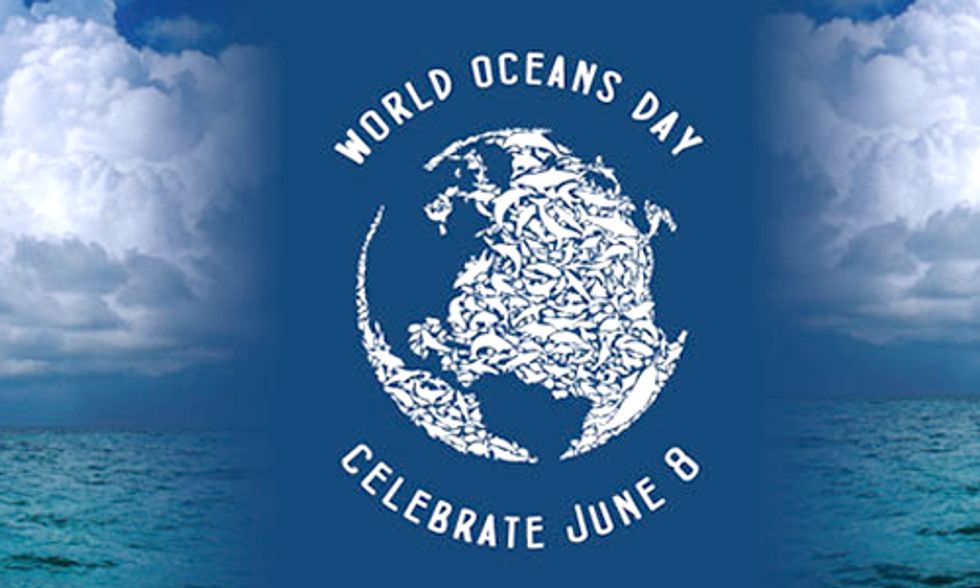 As a top predator, humans from the tropics to the poles have harvested all forms of marine life, from the smallest shrimp to the largest whales, from the ocean's surface to its floor. The staggering volume of fish removed from our waters has had a ripple effect through all ocean ecosystems. Yet the ocean continues to provide food for billions of people, and improved fishing practices in many places, including Canada, are leading to healthier marine-life populations. We're slowly getting better at managing what we catch to keep it within the ocean's capacity to replenish. But while we may be advancing in this battle, we're losing the war with climate change and pollution.
In the coming years, our ties to the oceans will be defined by what we put into them: carbon dioxide, nutrients washed from the land, diseases from aquaculture and land-based animals, invasive species, plastics, contaminants, noise and ever-increasing marine traffic. We once incorrectly viewed oceans as limitless storehouses of marine bounty and places to dump our garbage; now it's clear they can only handle so much.
The Intergovernmental Panel on Climate Change's recent report described how ingredients in the ocean's broth are changing dramatically. Life in the seas is closely linked to factors in the immediate surroundings, such as temperature, acidity or pH, salinity, oxygen and nutrient availability. These combine at microscopic levels to create conditions that favor one form of life over another and emerge into complex ecosystems.
The oceans now absorb one-quarter of the atmosphere's CO2. That's bad news for organisms with calcium carbonate shells that dissolve in acidic conditions. We're witnessing the effects of ocean acidification on shellfish along the West Coast of North America. Earlier this year, a Vancouver Island scallop farm closed after losing 10 million scallops, likely because of climate change and increasing acidity. The U.S. National Oceanic and Atmospheric Administration has also linked oyster die-offs along the Pacific coast to climate change.
While we may be getting better at figuring out how to sustainably harvest crabs, lobsters and sea urchins, we're just starting to investigate whether they can even survive in oceans altered by climate change.
Whales also offer a glimpse into our changing relationship with oceans. From the 17th century until well into the 20th, commercial whaling in Canada left populations severely depleted. Now, our most endangered whales are threatened by industrial activity. The St. Lawrence beluga population, for example, was decimated by hunting until 1979. Today's biggest threats include contaminants, vessel traffic and industrialization, including a proposal to develop an oil port in the heart of their critical habitat.
Although the conservation challenge is daunting, nurturing functioning ecosystems offers hope. Healthy oceans ensure we can continue to enjoy seafood—and they're more resilient to increasing human impacts. If the global fishing industry wants to ensure its survival, it should advocate for marine ecosystem conservation.
By continuing to improve fisheries, protect habitat, carefully control industrial activities and create marine protected areas, we can maintain marine ecosystems that are better able to adapt to the pressures of climate change and other human activities. That's happening on the Pacific North Coast, thanks to a partnership between the B.C. government and First Nations to develop marine plans to guide future ocean uses.
Although there's much to lament about the state of the oceans, I remain inspired by the David Suzuki Foundation's Ocean Keepers and others working to defend our precious coastal waters. With less than five per cent of the oceans explored, we have much left to discover and learn.
As the late American marine biologist, author and conservationist Rachel Carson wrote, "It is a curious situation that the sea, from which life first arose, should now be threatened by the activities of one form of that life. But the sea, though changed in a sinister way, will continue to exist: the threat is rather to life itself."
Written with Contributions from David Suzuki Foundation Senior Research Scientist Scott Wallace.
——–
YOU MIGHT ALSO LIKE
Scientists to Build Underwater Bio-Dome Simulating Future Ocean Acidification Levels 
Climate Change Affects Antarctica's Ocean Salinity, Trapping Heat in Deep Water
Scientists Warn of Emerging Impacts From Arctic Ocean Acidification 
——– 
EcoWatch Daily Newsletter
A harbour seal on an ice floe in Glacier Bay, Alaska. A new study shows that the climate crisis has warmed waters, changing ecosystems and crippling sea ice growth. Janette Hill / robertharding / Getty Images Plus
Doctors report that only 1 in 4 children are getting the recommended 60 minutes of physical activity per day. Ronnie Kaufman / DigitalVision / Getty Images
By Dan Gray
Pediatricians are being urged to start writing "exercise prescriptions" for the children they see in their office.
A First Nations protester walks in front of a train blockade in Tyendinaga, near Belleville, Ontario, Canada on Feb. 21, 2020. LARS HAGBERG / AFP via Getty Images
An indigenous rail blockade that snarled train travel in Canada for more than two weeks came to an end Monday when police moved in to clear protesters acting in solidarity with another indigenous community in British Columbia (B.C.), which is fighting to keep a natural gas pipeline off its land.
A rainbow snake, a rare reptile spotted in a Florida county for the first time in more than 50 years, seen here on July 5, 2013.
Kevin Enge / FWC Fish and Wildlife Research Institute / Flickr
A Florida hiker recently stumbled across a slithering surprise — a rare snake that hadn't been spotted in the area for more than 50 years.
We need our government to do everything it can to stop PFAS contamination and exposure from wreaking havoc in communities across the country. LuAnn Hun /
Unsplash
By Genna Reed
The EPA announced last week that it is issuing a preliminary regulatory determination for public comment to set an enforceable drinking water standard to two of the most common and well-studied PFAS, PFOA and PFOS.
This decision is based on three criteria:
PFOA and PFOS have an adverse effect on public health
PFOA and PFOS occur in drinking water often enough and at levels of public health concern;
regulation of PFOA and PFOS is a meaningful opportunity for reducing the health risk to those served by public water systems.