House Passes 'No New Parks' Bill
Mar. 27, 2014 01:35PM EST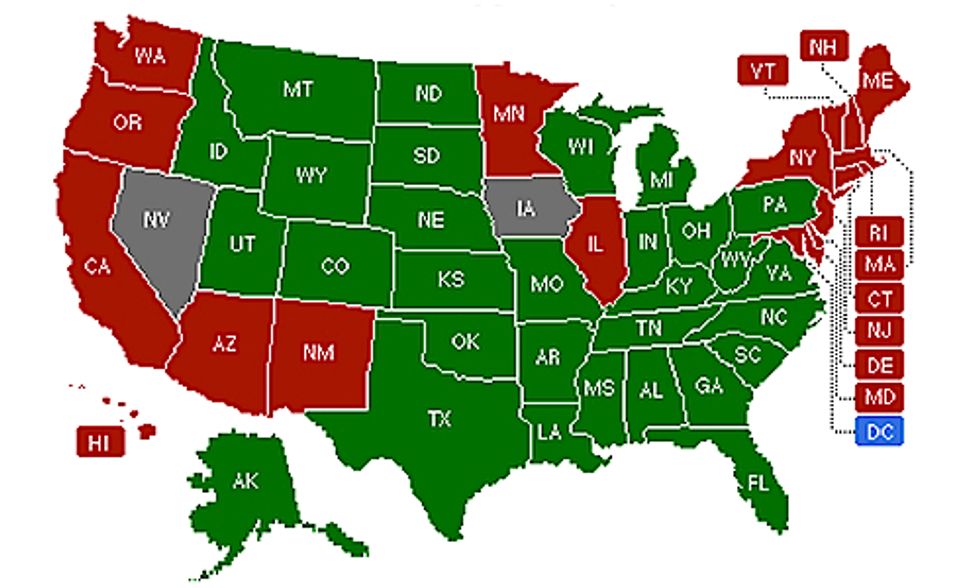 The U.S. House of Representatives passed a bill yesterday limiting federal authority to permanently protect public lands, according to the Sierra Club.
The bill, H.R. 1459, prevents the president from using the Antiquities Act to designate national monuments, which presidents of both parties have used for more than 100 years to preserve iconic American treasures, including the Statue of Liberty and the Grand Canyon. In fact, nearly half of all national parks were first national monuments, like the Grand Canyon and Muir Woods.
"Protected public lands, whether parks, monuments or wilderness areas, are good for local economies, for our quality of life and for future generations," said Dan Chu, senior director of the Sierra Club's Our Wild America Campaign. "Instead of undermining popular protection efforts, House Republicans should be doing their part to further efforts to make our protected public lands more representative of America's diverse history and continue the conservation legacy that is so vital to communities across the country."
Environment America created an interactive score card where concerned citizens can track yesterday's votes state-by-state. Click on the map below to see how your member of Congress voted: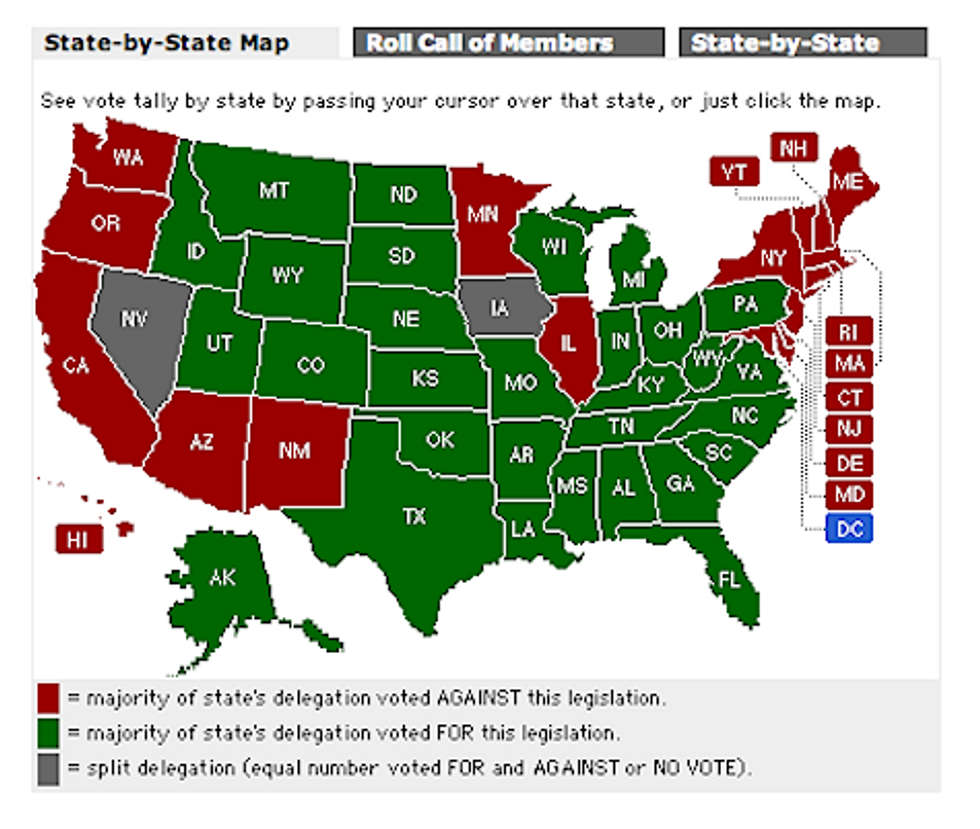 "Congress should be protecting lands that are treasured by Americans from across the political spectrum, not stopping the President from doing so," said Bobby McEnaney, a senior lands analyst at the Natural Resources Defense Council.
Regarding a section of the bill that would require monument designations to be reviewed under the National Environmental Policy Act (NEPA), McEnaney added, "The NEPA provision is just designed to block protection. The management plans for monuments, which govern how the land can actually be used, already undergo NEPA reviews."
Earlier this month, the House of Representatives did designate the first new federally protected wilderness area in five years—32,500 acres of Sleeping Bear Dunes National Lakeshore along the coast of Lake Michigan—but Congress continues sit on dozens of land conservation bills that have widespread public support.
The slideshow below highlights 10 conservation bills that are currently stalled in Congress:
[blackoutgallery id="327524"]
--------
Related Content:
House Passes Trio of Damaging Anti-Environment Bills
EcoWatch Daily Newsletter
Related Articles from EcoWatch
Recent Stories from EcoWatch