This website uses cookies to ensure you get the best experience while browsing it. By clicking 'Got It' you're accepting these terms.


The best of EcoWatch, right in your inbox. Sign up for our email newsletter!
House Moves to Reduce Public Protections, Increase Bureaucracy
Nov. 03, 2011 04:02PM EST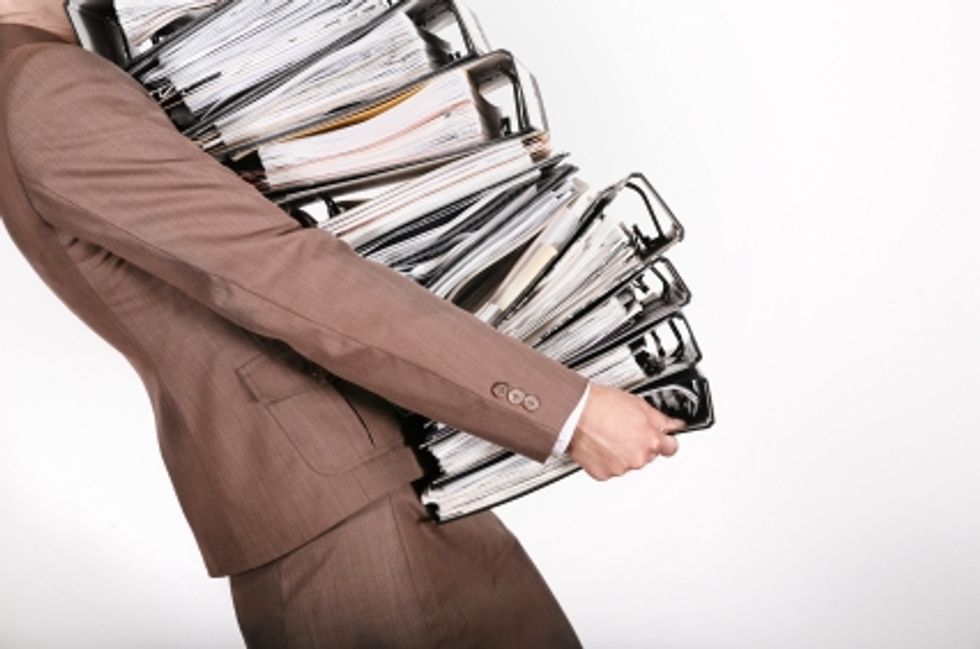 The House Judiciary Committee approved a bill Nov. 3 that would institute a bureaucratic system that would overturn laws designed to protect the public and make it next to impossible to set congressionally mandated safety, health or environmental standards.
The following is a statement from Scott Slesinger, legislative director at the Natural Resources Defense Council (NRDC), on H.R. 3010, the Regulatory Accountability Act (RAA):
"This bill is a cynical attempt to disguise as technical changes to the regulatory process sweeping legislation that would make it nearly impossible to issue safeguards under key environmental laws.
"There's no point in having strong laws on the books if they can't be carried out. This bill changes the basis for setting health-based standards designed to protect the public. Instead, it adds numerous unnecessary bureaucratic steps to the process."
This Tea Party-backed bill is one of several moving through Congress designed to rollback consumer and environmental protections in order to appease big business interests.
Recently, the House moved to approve the even more radical REINS—or Regulations From the Executive in Need of Scrutiny Act. The Senate is also about to take up consideration of REINS.
REINS would undo the system for protecting the public that has been in place for more than 100 years, and would allow a single chamber of Congress to block any protection—even those required by laws that would remain on the books.
For more details on RAA, see NRDC senior attorney Jon Devine's blog here.
For more details on the REINS Act and the House GOP's ongoing attempts to undermine health and environmental protections, see NRDC president Frances Beinecke's blog here.
For more information, click here.
—————
The House of Representatives will soon vote on a bill that would make it next to impossible to protect Americans' health or the environment in the future. The "Regulations from the Executive in Need of Scrutiny" (or REINS Act) would require both houses of Congress to approve every proposed major standard that would protect health or the environment—or anything else. Urge your representative to oppose and vote No on the REINS Act (H.R. 10).  Click here to write your elected official.
—————
The Natural Resources Defense Council (NRDC) is an international nonprofit environmental organization with more than 1.3 million members and online activists. Since 1970, our lawyers, scientists, and other environmental specialists have worked to protect the world's natural resources, public health, and the environment. NRDC has offices in New York City, Washington, D.C., Los Angeles, San Francisco, Chicago, Livingston, Montana and Beijing. Visit us at www.nrdc.org
EcoWatch Daily Newsletter
Pexels
By Danielle Nierenberg and Katherine Walla
As the holiday season ramps up for many across the world, Food Tank is highlighting 15 children's books that will introduce young eaters, growers and innovators to the world of food and agriculture. Authors and organizations are working to show children the importance — and fun — of eating healthy, nutritious and delicious food, growing their own produce, and giving food to others in need.
Pixabay
Purple cabbage, also referred to as red cabbage, belongs to the Brassica genus of plants. This group includes nutrient-dense vegetables, such as broccoli, Brussels sprouts, and kale.
Pexels
By Lauren Wolahan
For the first time ever, the UN is building out a roadmap for curbing carbon pollution from agriculture. To take part in that process, a coalition of U.S. farmers traveled to the UN climate conference in Madrid, Spain this month to make the case for the role that large-scale farming operations, long criticized for their outsized emissions, can play in addressing climate change.
Pexels
In recent years, acai bowls have become one of the most hyped-up health foods on the market.
They're prepared from puréed acai berries — which are fruits grown in Central and South America — and served as a smoothie in a bowl or glass, topped with fruit, nuts, seeds, or granola.
Investing in grid infrastructure would enable utilities to incorporate modern technology, making the grid more resilient and flexible. STRATMAN2 / FLICKR
By Elliott Negin
The Royal Swedish Academy of Sciences' recent decision to award the 2019 Nobel Prize in Chemistry to scientists who developed rechargeable lithium-ion batteries reminded the world just how transformative they have been. Without them, we wouldn't have smartphones or electric cars. But it's their potential to store electricity generated by the sun and the wind at their peak that promises to be even more revolutionary, reducing our dependence on fossil fuels and protecting the planet from the worst consequences of climate change.