This website uses cookies to ensure you get the best experience while browsing it. By clicking 'Got It' you're accepting these terms.
House Moves to Reduce Public Protections, Increase Bureaucracy
Nov. 03, 2011 04:02PM EST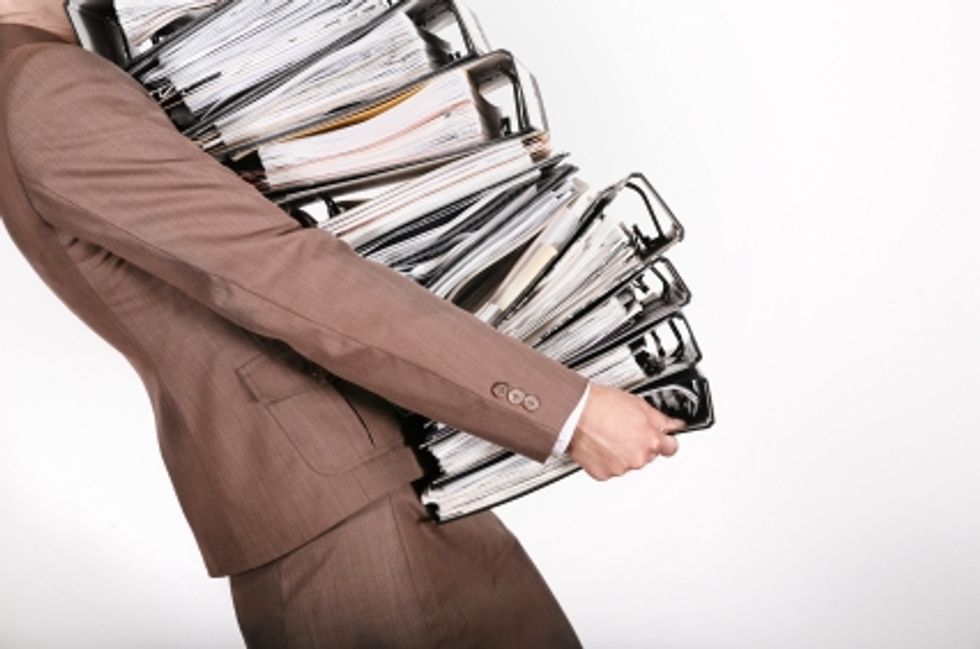 The House Judiciary Committee approved a bill Nov. 3 that would institute a bureaucratic system that would overturn laws designed to protect the public and make it next to impossible to set congressionally mandated safety, health or environmental standards.
The following is a statement from Scott Slesinger, legislative director at the Natural Resources Defense Council (NRDC), on H.R. 3010, the Regulatory Accountability Act (RAA):
"This bill is a cynical attempt to disguise as technical changes to the regulatory process sweeping legislation that would make it nearly impossible to issue safeguards under key environmental laws.
"There's no point in having strong laws on the books if they can't be carried out. This bill changes the basis for setting health-based standards designed to protect the public. Instead, it adds numerous unnecessary bureaucratic steps to the process."
This Tea Party-backed bill is one of several moving through Congress designed to rollback consumer and environmental protections in order to appease big business interests.
Recently, the House moved to approve the even more radical REINS—or Regulations From the Executive in Need of Scrutiny Act. The Senate is also about to take up consideration of REINS.
REINS would undo the system for protecting the public that has been in place for more than 100 years, and would allow a single chamber of Congress to block any protection—even those required by laws that would remain on the books.
For more details on RAA, see NRDC senior attorney Jon Devine's blog here.
For more details on the REINS Act and the House GOP's ongoing attempts to undermine health and environmental protections, see NRDC president Frances Beinecke's blog here.
For more information, click here.
—————
The House of Representatives will soon vote on a bill that would make it next to impossible to protect Americans' health or the environment in the future. The "Regulations from the Executive in Need of Scrutiny" (or REINS Act) would require both houses of Congress to approve every proposed major standard that would protect health or the environment—or anything else. Urge your representative to oppose and vote No on the REINS Act (H.R. 10).  Click here to write your elected official.
—————
The Natural Resources Defense Council (NRDC) is an international nonprofit environmental organization with more than 1.3 million members and online activists. Since 1970, our lawyers, scientists, and other environmental specialists have worked to protect the world's natural resources, public health, and the environment. NRDC has offices in New York City, Washington, D.C., Los Angeles, San Francisco, Chicago, Livingston, Montana and Beijing. Visit us at www.nrdc.org
EcoWatch Daily Newsletter
Trump leaves after delivering a speech at the Congress Centre during the World Economic Forum annual meeting in Davos on Jan. 21, 2020. JIM WATSON / AFP via Getty Images
Warning: The video above may be upsetting to viewers.
An amusement park in China came under fire on social media this weekend for forcing a pig off a 230 foot-high bungee tower.
Participants at the tree-planting event in Ankazobe district, Madagascar, on Jan. 19. Valisoa Rasolofomboahangy / Mongabay
By Malavika Vyawahare, Valisoa Rasolofomboahangy
Madagascar has embarked on its most ambitious tree-planting drive yet, aiming to plant 60 million trees in the coming months. The island nation celebrates 60 years of independence this year, and the start of the planting campaign on Jan. 19 marked one year since the inauguration of President Andry Rajoelina, who has promised to restore Madagascar's lost forests.
A pedestrian wearing a mask walks in a residential area in Beijing on Jan. 21, 2020. The number of people in China infected by a new SARS-like virus jumped to 291, according to authorities. WANG ZHAO / AFP via Getty Images
New pine trees grow from the forest floor along the North Fork of the Flathead River on the western boundary of Glacier National Park on Sept. 16, 2019 near West Glacier, Montana. Chip Somodevilla / Getty Images