This website uses cookies to ensure you get the best experience while browsing it. By clicking 'Got It' you're accepting these terms.
House Moves to Reduce Public Protections, Increase Bureaucracy
Nov. 03, 2011 04:02PM EST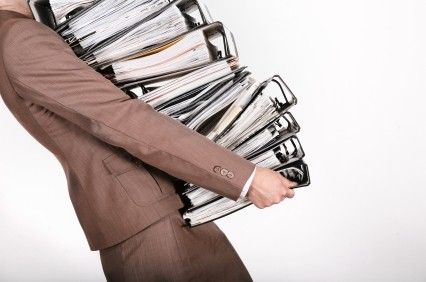 The House Judiciary Committee approved a bill Nov. 3 that would institute a bureaucratic system that would overturn laws designed to protect the public and make it next to impossible to set congressionally mandated safety, health or environmental standards.
The following is a statement from Scott Slesinger, legislative director at the Natural Resources Defense Council (NRDC), on H.R. 3010, the Regulatory Accountability Act (RAA):
"This bill is a cynical attempt to disguise as technical changes to the regulatory process sweeping legislation that would make it nearly impossible to issue safeguards under key environmental laws.
"There's no point in having strong laws on the books if they can't be carried out. This bill changes the basis for setting health-based standards designed to protect the public. Instead, it adds numerous unnecessary bureaucratic steps to the process."
This Tea Party-backed bill is one of several moving through Congress designed to rollback consumer and environmental protections in order to appease big business interests.
Recently, the House moved to approve the even more radical REINS—or Regulations From the Executive in Need of Scrutiny Act. The Senate is also about to take up consideration of REINS.
REINS would undo the system for protecting the public that has been in place for more than 100 years, and would allow a single chamber of Congress to block any protection—even those required by laws that would remain on the books.
For more details on RAA, see NRDC senior attorney Jon Devine's blog here.
For more details on the REINS Act and the House GOP's ongoing attempts to undermine health and environmental protections, see NRDC president Frances Beinecke's blog here.
For more information, click here.
—————
The House of Representatives will soon vote on a bill that would make it next to impossible to protect Americans' health or the environment in the future. The "Regulations from the Executive in Need of Scrutiny" (or REINS Act) would require both houses of Congress to approve every proposed major standard that would protect health or the environment—or anything else. Urge your representative to oppose and vote No on the REINS Act (H.R. 10).  Click here to write your elected official.
—————
The Natural Resources Defense Council (NRDC) is an international nonprofit environmental organization with more than 1.3 million members and online activists. Since 1970, our lawyers, scientists, and other environmental specialists have worked to protect the world's natural resources, public health, and the environment. NRDC has offices in New York City, Washington, D.C., Los Angeles, San Francisco, Chicago, Livingston, Montana and Beijing. Visit us at www.nrdc.org
EcoWatch Daily Newsletter
Smog over Los Angeles. Westend61 / Getty Images
After four decades of improving air quality, the U.S. has started to take a step backwards, as the number of polluted days has ticked upwards over the last two years, the Associated Press reported.
Photobos / iStock / Getty Images
Governors in Vermont and Maine signed bills on Monday that will ban plastic bags in their states next year, The Hill reported.
The Maine ban will go into effect next Earth Day, April 22, 2020. The Vermont ban, which extends beyond plastic bags and is the most comprehensive plastics ban so far, will go into effect in July 2020. The wait time is designed to give businesses time to adjust to the ban.
picture-alliance / AP Images / D. Goldman
By Daniel Moattar
Eastern Kentucky's hills are interrupted by jarring flats of bare rock: the aftermath of mountaintop removal mining, which uses explosives to destroy and harvest coal-rich peaks.
By Molly Taft
Lisa Marshall isn't your typical activist. For one thing, she's not into crowds. "I don't really like rallies," Marshall, a mom of three from upstate New York, said. "They're a little stressful — not my favorite thing."

An oil drilling site in a residential area of Los Angeles, California on July 16, 2014.
Faces of Fracking / Flickr
By Jake Johnson
A comprehensive analysis of nearly 1,500 scientific studies, government reports, and media stories on the consequences of fracking released Wednesday found that the evidence overwhelmingly shows the drilling method poses a profound threat to public health and the climate.

sonsam / iStock / Getty Images
By Grace Francese
A new Environmental Working Group (EWG) study published in Environmental Research found that nitrate, one of the most common contaminants of drinking water, may cause up to 12,594 cases of cancer per year, but that's not its only danger: It can pose unique health risks to children.
Melt water from Everest's Khumbu glacier. Ed Giles / Getty Images
EPA Administrator Andrew Wheeler signs his replacement for the Clean Power Plan. Win McNamee / Getty Images