This website uses cookies to ensure you get the best experience while browsing it. By clicking 'Got It' you're accepting these terms.


The best of EcoWatch, right in your inbox. Sign up for our email newsletter!
House Approves Keystone XL Pipeline, Senate to Vote on Tuesday
Nov. 13, 2014 01:07PM EST
Energy
Updated Nov. 14 at 3:50 p.m.: Today, the Republican-led U.S. House of Representatives approved the Keystone XL pipeline. The U.S. Senate will vote on the bill on Tuesday. This morning, President Obama strongly suggested that if the Senate also approves the Keystone XL pipeline, the legislation won't get past his desk.
Congressional approval of the Keystone XL pipeline, which was on the Republican agenda to push through once they assume control of the Senate next year, could come as early as Tuesday. That's when a vote has been scheduled on the project by Senate Democratic leaders. The House has a vote scheduled tomorrow, and it is virtually certain to gain approval there.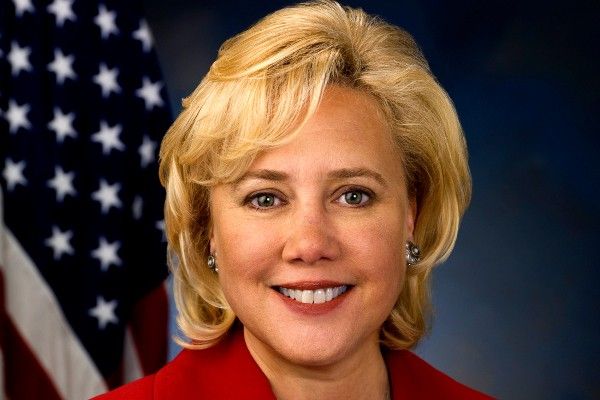 Taking up the controversial Keystone XL in the lame duck session is being driven by endangered Louisiana Democratic Senator Mary Landrieu, who edged out her Republican opponent Bill Cassidy on Election Day. But with neither gaining a majority, Louisiana election law requires a run-off, which will take place Dec. 6. Landrieu has maneuvered to force the vote, which would put her on record as favoring Keystone XL and give her something to tout to voters. Since the pipeline would carry Alberta tar sands crude oil to the Gulf of Mexico to be refined and exported, it's perceived as a job creator in a region heavily dependent on the oil industry. Cassidy has accused Landrieu, who is chair of the Senate Energy Committee, of lacking clout to get the project done.
Landrieu called for the vote less than 24 hours after President Obama announced a historic agreement with China to limit carbon emissions, making her formal request on the Senate floor yesterday evening. She claimed that the recent election results showed Americans wanted more bipartisan action. She told the Senate, "The public has clearly spoken. The bill needs to be approved today. Not in January, not in February, not in March."
With several other Democrats on her side, including West Virginia's Joe Manchin, South Dakota's Heidi Heitcamp and Montana's Jon Tester, there's a possibility it could clear the 60-vote bar in the Senate and head for President Obama's desk next week. What will happen then is anyone's guess. Landrieu admitted she didn't know whether he would support it or not. The project must also pass through a State Department review, where a legal challenge by groups in Nebraska is holding up the process. Obama's press secretary Josh Earnest suggested earlier this week that the president won't be rushed or pressured into approving it.
"There has been other legislative proposals that have been floated to try to influence the outcome of this decision about the construction of the pipeline," said Earnest. "The administration, as you know, has taken a dim view of these kinds of legislative proposals in the past."
As Obama himself said at a post-election press conference last week, "I'm going to let that process play out. I've given some parameters in terms of how I think about it: Ultimately, is this going to be good for the American people? Is it going to be good for their pocketbook? Is it going to actually create jobs? Is it actually going to reduce gas prices that have been coming down? And is it going to be, on net, something that doesn't increase climate change that we're going to have to grapple with?"
YOU MIGHT ALSO LIKE
Will GOP Try To Fast-Track Keystone XL Pipeline?
6 Years of Powerful Resistance to Keystone XL
EcoWatch Daily Newsletter
arinahabich / Stock / Getty Images
By Sydney Swanson
With April hopping along and Easter just around the corner, it's time for dyeing eggs (and inadvertently, dyeing hands.) It's easy to grab an egg-dyeing kit at the local supermarket or drug store, but those dye ingredients are not pretty.
Aerial of farmland and mountains near Seaward Kaikoura Range in New Zealand. David Wall Photo / Lonely Planet Images / Getty Images Plus
By Jordan Davidson
New Zealand's pristine image as a haven of untouched forests and landscapes was tarnished this week by a brand new government report. The Environment Aotearoa 2019 painted a bleak image of the island nation's environment and its future prospects.
heshphoto / Image Source / Getty Images
Mike Taube / Getty Images
A new EPA rule on asbestos does not say anything about the asbestos currently in the environment. Bob Allen / Getty Images
A mountain woodland caribou bull in the Muskwa-Kechika Wilderness area in northern British Columbia, Canada. John E Marriott / All Canada Photos / Getty Images
It's heartening, in the midst of the human-caused sixth mass extinction, to find good wildlife recovery news. As plant and animal species disappear faster than they have for millions of years, Russia's Siberian, or Amur, tigers are making a comeback. After falling to a low of just a few dozen in the mid-20th century, the tigers now number around 500, with close to 100 cubs — thanks to conservation measures that include habitat restoration and an illegal hunting crackdown.