Hope in a Garden
Oct. 24, 2014 09:04AM EST
Climate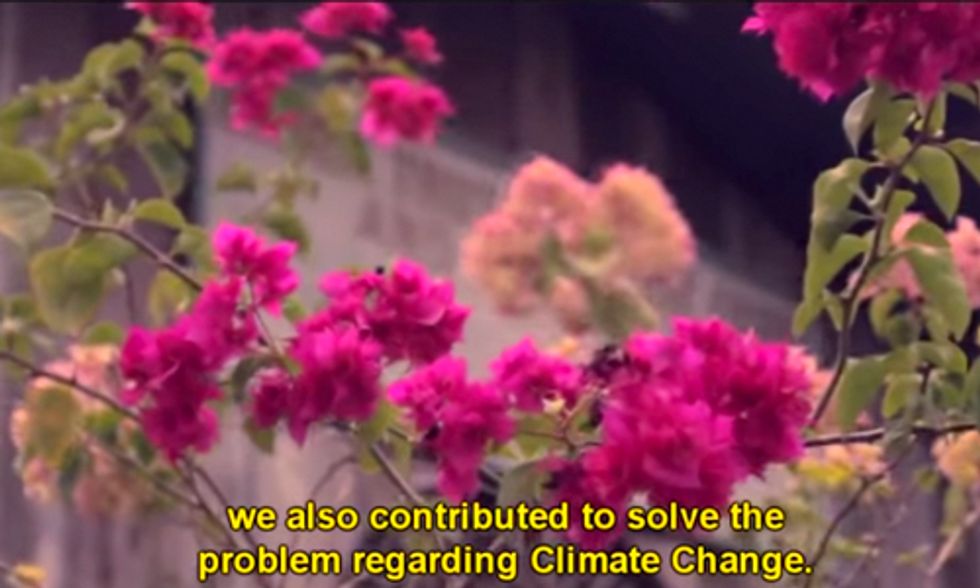 Hope in a Garden by filmmaker Breech Asher Harani, part of the Action4Climate video competition, shows what happens when lush, virgin forests are destroyed to make way for industrial sites. The community of Compostela in the Philippines, once a very cool place filled with trees, now experiences extreme heat and abnormal weather including flash floods and Super Typhoons.
Nympha Harani, a head teacher of the Bible Truth Baptist Church and Learning Center, has gone back to the basics to help restore the environment and inspire her community.
After Super Typhoon Bopha, on Dec. 4, 2012, destroyed Compostela and the school where Harani teaches, and more and more Typhoons have come to the Philippines including Super Typhoon Haiyan, it became clear to Harani and many other community members that climate change was to blame.
Harani decided it was time to act, starting with herself. She began to educate others on the importance of planting trees and other plants to absorb the carbon dioxide being emitted in the air.
Watch this empowering film that shows how one person can inspire an entire community.
The Action4Climate video competition received more than 230 entries from 70 countries from students inspired to share their climate change stories. To watch other Action4Climate videos, click here.
YOU MIGHT ALSO LIKE
Pequeño: How Everyone is Capable of Doing Their Part to 'Change the World'
The World, 'It Turned Out Right'
How to Build a Wind Turbine From Scratch
EcoWatch Daily Newsletter