This website uses cookies to ensure you get the best experience while browsing it. By clicking 'Got It' you're accepting these terms.
Homogenous Global Food Supply Will Make Us Fat and Sick
Mar. 07, 2014 12:27PM EST
Food
In the not-so-distant future, expect to see a spike in diseases like diabetes and a food supply that is increasingly vulnerable to global warming due to the world's growing reliance on a narrow range of foods.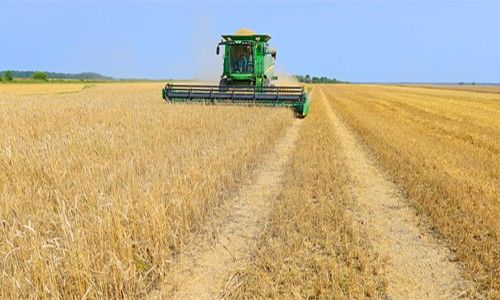 smereka
/
Shutterstock.com
According to a study published this week in the Proceedings of the National Academy of Sciences, people's diets around the globe have become too similar over the last 50 years, to the point where 90 percent of people get their calories, protein and fat from the same 50 crops.
Experts say this is due mainly to modernized agriculture, urbanization and the rise of supermarkets and processed foods.
The study states:
The modernization and globalization of agriculture through the replacement of human labor with machinery, investments in the breeding and distribution of high-yielding major crops as a development strategy, and subsidies dedicated to a narrow range of crop commodities, among other factors, have further contributed to the increasing global availability of a limited number of major crop plants, with lesser priority given to nutritional diversity. 
More people every day, the study found, are consuming a "Westernized" diet of animal meat, dairy, sugary drinks and oils. Meanwhile, local grains and vegetable crops, from sorghum and rye to yams and sweet potatoes, have decreased.
"People are eating more fats, more calories and more protein," lead author Colin Khoury, a scientist at the Colombia-based International Center for Tropical Agriculture, told HuffPost. "The sum total is, we're heading toward a more homogenous diet."
The research which analyzed national per capita food supply data from 152 countries comprising 98 percent of the world population from 1961 to 2009, found people were eating more energy-dense foods, such as soybean, wheat, sunflower oil and palm oil.
Most alarming is how the growing reliance on a smaller number of crops will accelerate a worldwide rise in obesity, heart disease, high cholesterol and diabetes, particularly in developing countries.
Aside from the health risk, having a global preference for a narrower range of foods presents environmental risks, the study notes.
"It makes agriculture more vulnerable to major threats like drought, insect pests and diseases, which are likely to become worse in many parts of the world as a result of climate change," said study co-author Luigi Guarino, a senior scientist at the Global Crop Diversity Trust in Germany.
Reversing the Trend
Khoury suggests introducing strong government policies that encourage food diversity and a healthy diet. Some possible solutions include distributing farmers market food stamps, or boosting funding for the research and development of alternative crops to diversify the world's food supply.
"We have learning techniques and tools and agriculture that we could apply to other crops to make them more competitive and productive, if we had the energy and we wanted to," said Khoury. "But right now the overwhelming majority private and public research funding in crops is going to soybean and maize and wheat and rice."
Visit EcoWatch's FOOD and HEALTH pages for more related news on this topic.
EcoWatch Daily Newsletter
Colombia rainforest. Marcel Oosterwijk / CC BY-SA 2.0
Many of us think of the Amazon as an untouched wilderness, but people have been thriving in these diverse environments for millennia. Due to this long history, the knowledge that Indigenous and forest communities pass between generations about plants, animals and forest ecology is incredibly rich and detailed and easily dwarfs that of any expert.
picture-alliance / Newscom / R. Ben Ari
By Wesley Rahn
Plastic byproducts were found in 97 percent of blood and urine samples from 2,500 children tested between 2014 and 2017, according to a study by the German Environment Ministry and the Robert Koch Institute.

Pexels
Medically reviewed by Daniel Bubnis, MS, NASM-CPT, NASE Level II-CSS
Hot yoga has become a popular exercise in recent years. It offers many of the same benefits as traditional yoga, such as stress reduction, improved strength, and flexibility.
Lara Hata / iStock / Getty Images
By SaVanna Shoemaker, MS, RDN, LD
Rice is a staple in many people's diets. It's filling, inexpensive, and a great mild-tasting addition to flavorful dishes.
An image of the trans-alaskan oil pipeline that carries oil from the northern part of Alaska all the way to valdez. This shot is right near the arctic national wildlife refuge. kyletperry / iStock / Getty Images Plus
The Trump administration has initialized the final steps to open up nearly 1.6 million acres of the protected Alaskan National Wildlife Refuge to allow oil and gas drilling.
Kaboompics / Pexels
Tensions between lawmakers and several large manufacturing companies came to a head on Capitol Hill this week during a hearing on toxic fluorochemicals in U.S. drinking water.