Historic Attempt to Swim Georgia Strait Supports Clean Water
Jul. 21, 2014 01:30PM EST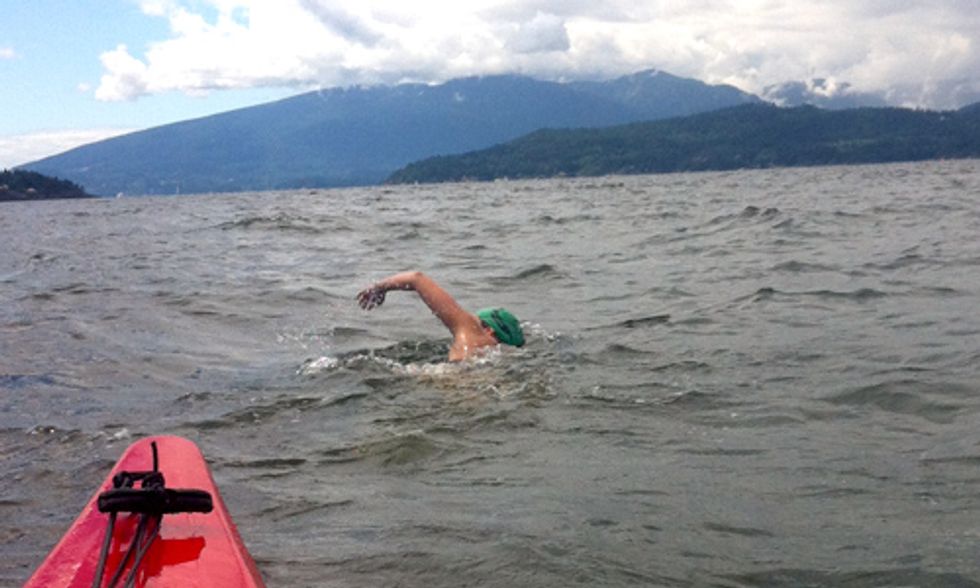 Since 1966 many people have attempted to swim the 35km Georgia Strait crossing. It's longer than the English Channel swim by approximately three kilometers, and only a few have succeeded, among them MP Fin Donnelly.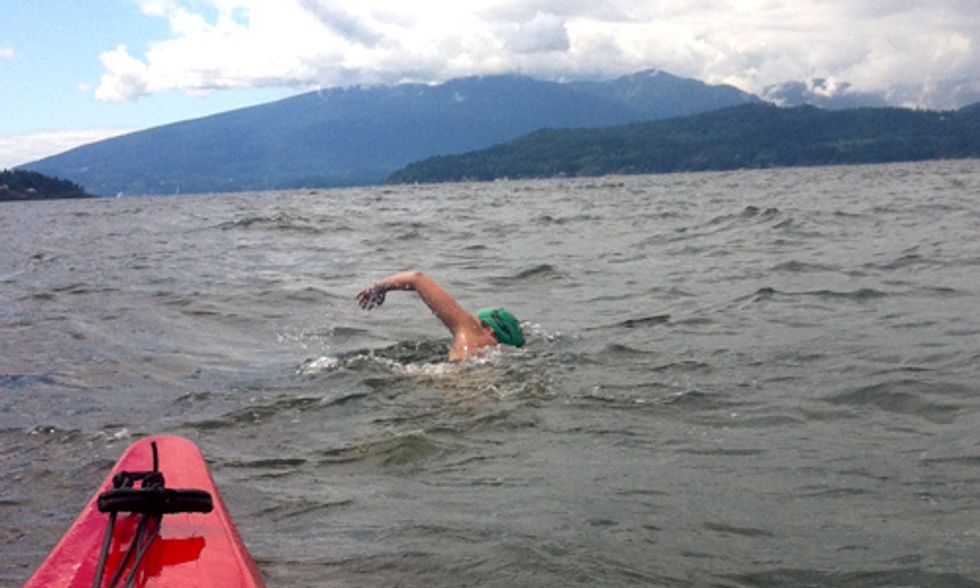 On Aug. 3, 2014, Fraser Riverkeeper conservationist Rachel Schoeler will make a historic attempt at this crossing, starting at Neck Point (near Nanaimo) and ending in Sechelt.
Rachel, 23, is a dedicated open-water swimmer and she's been training for her big swim for the past 10 months. Success will make her only the second woman in history to complete the crossing, and the first woman to do so in more than 40 years. (The last was in 1972, by a nurse named Fran Cannon).
Her training to date has included marathon laps at Hillcrest Pool in her Vancouver neighborhood of Mt. Pleasant, as well as cold-water training in the ocean starting in April. She is now working on the finer points of staying alive for 11 hours in frigid ocean, including experiments with oily goop to cover her skin (a mix of Vaseline and lanolin) and figuring out how to eat while afloat.
"Eating while you're treading water is not as easy as it sounds," she says. "And the whole swim will be pretty tough. Hopefully conditions are good and I make it across. If I do, when I hit the beach I'm probably just going to lay down. Then I'm going to eat. A lot."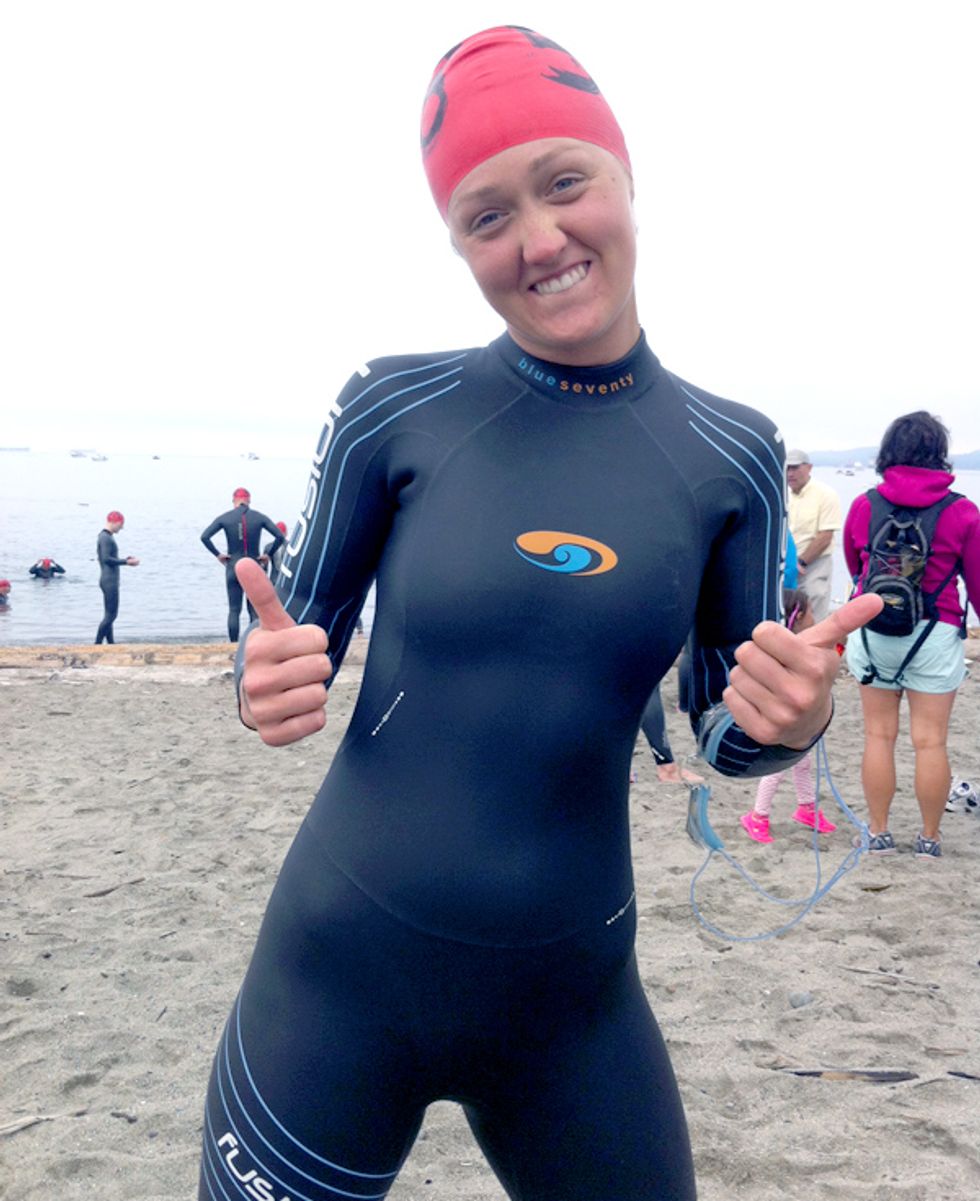 Rachel works for the conservation charity Fraser Riverkeeper part of the international Waterkeeper Alliance headed by Robert F. Kennedy, Jr. She has dedicated her swim, and any donor funds, to the group's advocacy work on water-quality issues in British Columbia. Currently the group is asking donors to sponsor 100 meters of Rachel's swim for a $50 donation.
An Ontario native, Rachel fell in love with open-water swimming during summers at her family's cabin on Lake Steinburg. She moved to British Columbia in 2008 to study at the University of British Columbia, and has since made British Columbia her home.
"BC has such incredible waters for swimming, and there are so many threats facing them now," she says. "I've been inspired in swimming and conservation by other great long-distance swimmers like Lynne Cox and Fin Donnelly. If my swim inspires anyone else to help protect our waters in Canada or anywhere else, I'll be happy."
EcoWatch Daily Newsletter