Hillary Clinton Open to Fracking, Ignores Keystone XL
Dec. 02, 2014 11:30AM EST
Climate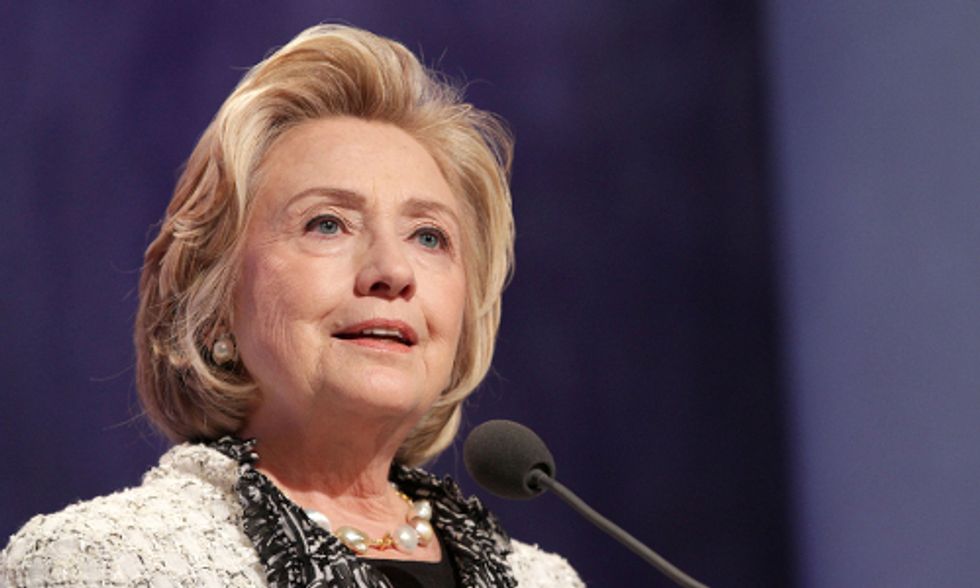 Hillary Clinton, widely assumed to be planning another presidential run in 2016, spoke at a League on Conservation Voters (LCV) fundraiser in New York yesterday evening, displaying her usual cautious positioning and avoidance of anything that might be perceived as a leftwing pet project—such as the Keystone XL pipeline, which she failed to mention. Despite ongoing pressure from environmental groups, Clinton has consistently refused to address Keystone XL, saying she can't comment while the pipeline is going through the approval process at the State Department, which she formerly headed.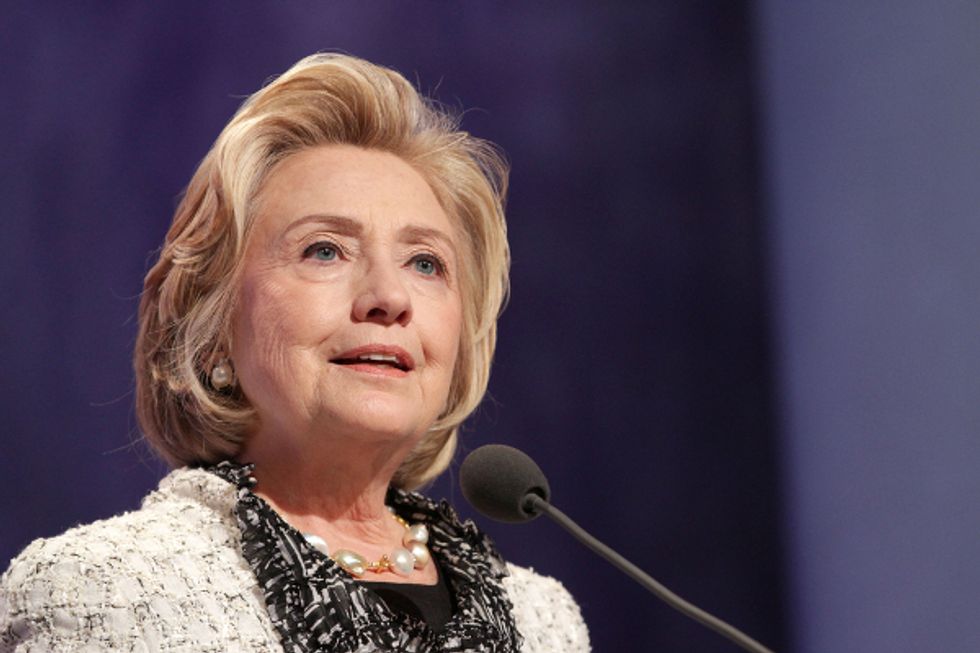 Photo credit: Shutterstock
Still, like many of the Democrats in the U.S. Senate who opposed the pipeline in the Nov. 18 vote pushed by embattled Louisiana Democratic Senator Mary Landrieu to give her an edge in her Dec. 6 runoff election, Clinton has been actively helping to raise money for the avidly pro-pipeline Landrieu's long-shot bid. Yesterday, prior to her LCV speech, she appeared at a fundraiser for Landrieu.
LCV president Gene Karpinksi dismissed Clinton's enthusiastic support for Landrieu, saying they were "friends going way back." He also told reporters after the event that "it's not critical at this moment" for her to take a stand on it. And he praised her commitment to environmental issues.
"You saw her tonight, coming to our organization and really leaning in to this issue to make it clear how much she cares about it," he said after the speech. "She's always been committed on it, and she's voted right very consistently, but with this audience, she's now making whole comments and focusing on this."
Since she was headlining a fundraiser for a major environmental group, of course that's what she focused on. Clinton, who shared a table with NextGen Climate's Tom Steyer as well as LCV board members, asserted that climate change is real and needs to be addressed—hardly radical positions. And she said she felt that it could be addressed without hampering the economy but urged a cautious transition from fossil fuels to clean, renewable energy.
In remarks very similar to those she made at the National Clean Energy Summit in Las Vegas in September, she said, "The science of climate change is unforgiving, no matter what the deniers may say, sea levels are rising, ice caps are melting, storms, droughts and wildfires are wreaking havoc. The political challenges are also unforgiving, there is no getting around the fact the kind of ambitious response required to effectively combat climate change is going to be a tough sell at home and around the world at a time when so many countries including our own are grappling with slow growth and stretched budgets."
"Our economy still runs primarily on fossil fuels and trying to change that will take strong leadership," she said. "We do not have to choose between a healthy environment and a healthy economy."
Referring to her speech as "resolutely vanilla," The Guardian of London pointed out that she also gave a qualified thumbs-up to fracking, saying "Methane leaks in the production and transportation of natural gas pose a particularly troubling threat so it is crucial we put in place smart regulations and enforce them—including deciding not to drill when the risks to local communities, landscapes and ecosystems are just too high. If we are smart about this and put in place the right safeguards, natural gas can play an important bridge role in the transition to a cleaner energy economy."
Julia Walsh of Frack Action also caught Clinton's fracking statement. "At the League of Conservation Voters dinner last night in New York City, HillaryClinton said, 'The science of climate change is unforgiving, no matter what the deniers may say.' That's correct and would be a laudable statement, except then she touted natural gas from fracking as a bridge fuel, which contradicts the very science she called unforgiving. Hillary can't have it both ways: she can't claim to be a climate champion and support fracking," said Walsh on behalf of New Yorkers Against Fracking.
"On the other hand, Hillary noted the risks of expanding production of natural gas and even supporting prohibitions 'when the risks to local communities, landscapes and ecosystems are just too high.' Perhaps she sees the writing on the wall that Americans are rapidly opposing fracking, with national polls trending anti-fracking. But she can't have it both ways, especially when the science overwhelmingly shows that the risks of fracking are way, way too high for anyone. New Yorkers have decisively demonstrated that they want a statewide ban on fracking, and increasingly, Americans are showing that they don't want fracking anywhere," concluded Walsh.
While in the Senate, Clinton was a a fairly reliable pro-environment voter though not an environmental superstar, with a lifetime score of 82 percent from LCV.
YOU MIGHT ALSO LIKE
Hillary Clinton Calls Out Climate Deniers at Clean Energy Summit
30 Environmental Groups Urge Hillary Clinton to Take a Stand Against Keystone XL
Rand Paul Says Hillary Clinton's Focus on Climate Change Shows She Lacks 'Wisdom' to Be President
EcoWatch Daily Newsletter
Related Articles from EcoWatch