Hillary Clinton: Climate Change Is 'One of the Defining Threats of Our Time'
Jun. 15, 2015 10:29AM EST
Climate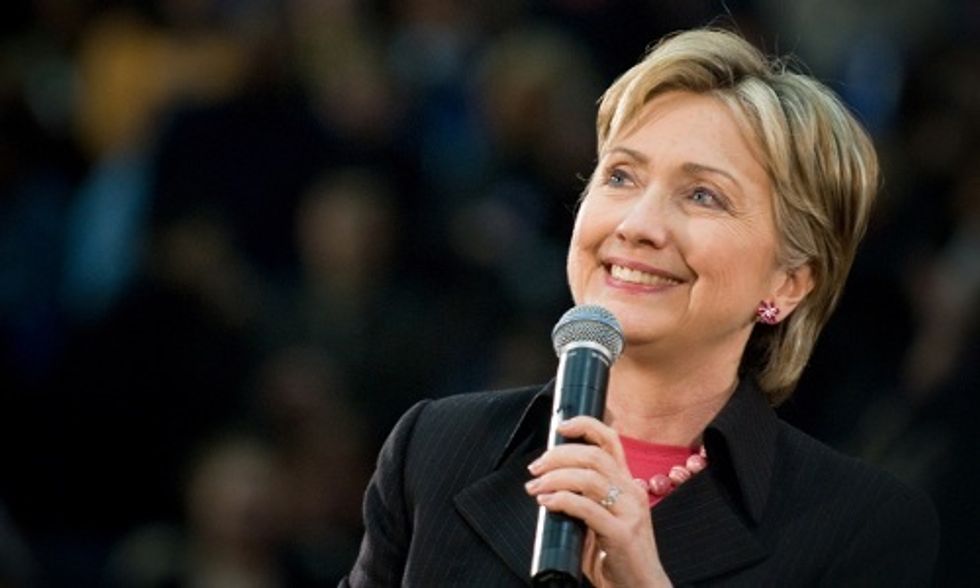 Saturday Hillary Clinton spoke to a crowd of around 5,000 people at New York City's Roosevelt Island in her first major campaign speech since she officially announced her 2016 presidential run in April. She organized her speech around four major areas of emphasis or what she is calling "the four fights:" the economy, the family, global security and "revitalizing our democracy"—protecting voting rights and getting the money out of elections.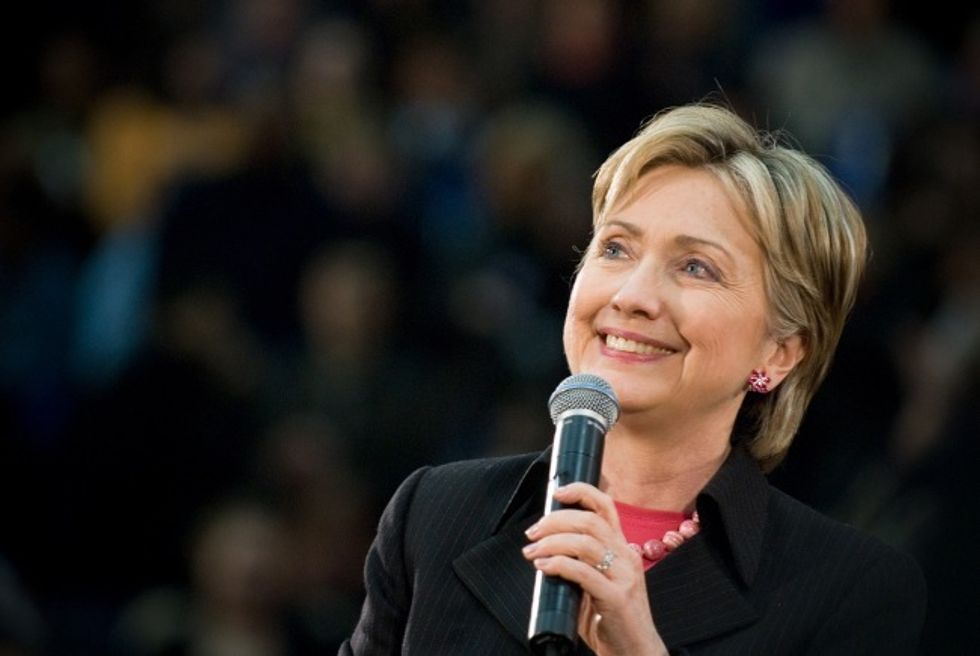 And she had some strong words about climate change and the future of energy. While some environmentalists are undoubtedly grumbling that she did not mention either of the two big flashpoint issues—the Keystone XL pipeline and fracking, both of which 350.org founder Bill McKibben emphasized in an open letter to her published the day before her speech—this address was more about broad strokes and priorities than policy details.
She needled the field of her potential Republican opponents, mocking one of their common climate-denying refrains.
"Ask many of these candidates about climate change, one of the defining threats of our time, and they'll say 'I'm not a scientist'," she pointed out. "Well, then, why don't they start listening to those who are?"
She went on to enumerate a set of clean-energy priorities that put her clearly at odds with her fossil fuel-funded opponents and suggested that the economy could be helped, not hindered, by the transition away from last-century fuels like coal with the right set of policies.
"We will make America the clean energy superpower of the 21st century," she said. "Developing renewable power–wind, solar, advanced biofuels, building cleaner power plants, smarter electric grids, greener buildings, using additional fees and royalties from fossil fuel extraction to protect the environment and ease the transition for distressed communities to a more diverse and sustainable economic future—from coal country to Indian country, from small towns in the Mississippi Delta to the Rio Grande Valley to our inner cities, we have to help our fellow Americans. Now this will create millions of jobs and countless new businesses, and enable America to lead the global fight against climate change."
Her remarks earned thunderous applause from the crowd, suggesting that McKibben was on to something when he urged Hillary in the open letter to "Do your part in pushing back against tired attacks that solving climate change is going to cost jobs or hurt our economy or hurt workers in coal plants."
The following day in Iowa, she addressed the issue of the Trans Pacific Partnership (TPP) trade agreement, which has been widely opposed by progressive Democrats, labor and environmentalists for its lack of protections for the environment and workers, as well as for the process which forces Congress to approve the negotiations without knowing the details of the pact. However, what she said didn't shed a lot of light on where she stands on TPP or what provisions specifically she would fight for (or against).
"I am willing to try now to see whether you can push to get rid of the objectionable parts, to drive a harder bargain on some of the other parts and to provide transparency so the American people can see what would be in a proposed final deal," she said. "If I were in the White House, that's what I would be doing right now. No president would be a tougher negotiator on behalf of American workers, either with our trade partners or Republicans on Capitol Hill, than I would be."
YOU MIGHT ALSO LIKE
Hillary Clinton Announces 2016 Presidential Bid: Find Out Where She Stands on Climate
9 Climate-Denying Republicans Who Might Run for President
Tom Steyer to Put GOP Presidential Climate Denier Candidates on 'The Hot Seat'
EcoWatch Daily Newsletter