Hillary Clinton Calls Out Climate Deniers at Clean Energy Summit
Sep. 05, 2014 10:36AM EST
Climate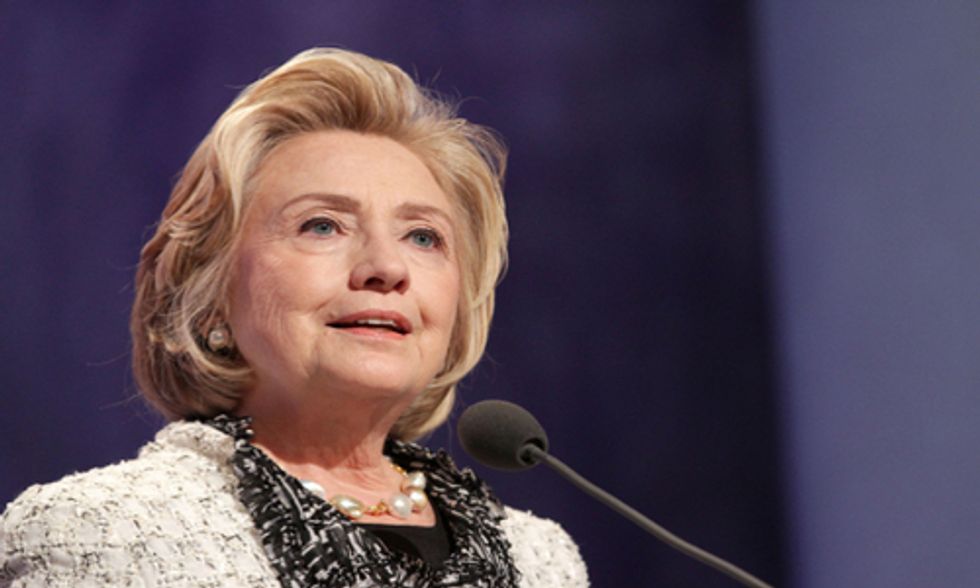 As she continues to play a game of "will-she/won't she" regarding a potential 2016 presidential run, Hillary Clinton called out climate change deniers while delivering a keynote address at the National Clean Energy Summit in Las Vegas this week.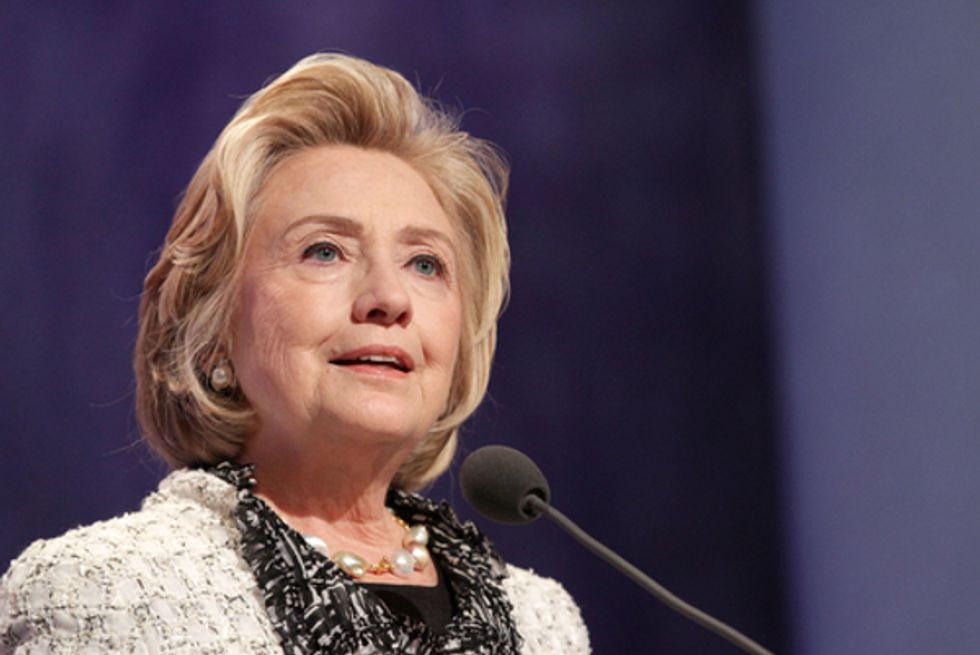 Photo credit: Shutterstock
She also spoke of the need for America to become the "clean energy superpower of the 21st century," talking about the benefits of clean energy in creating jobs, competing globally, and reducing greenhouse emissions.
"Clinton began her remarks at the National Clean Energy Summit by laying out the problems climate change is already causing today, including extreme weather and droughts," reported MSNBC.
Clinton said, "[These are] the most consequential, urgent, sweeping collection of challenges we face. The data is unforgiving no matter what the deniers try to assert. Sea levels are rising. Ice caps are melting. Storms, droughts, and wildfires are wreaking havoc."
She especially touted the economic impact of clean energy development, saying, "Aside from the deniers and the special interests and all the other folks who want to pretend we don't have a crisis is the fact that we are leaving money and jobs behind. For those on the other side, they have to answer to the reality they are denying peoples' jobs and middle class incomes and upward mobility by their refusal to look to the future."
She praised the work already being done in states like Nevada where Tesla has announced this week it will build a solar- and wind-powered battery factory near Reno, and Iowa, which has been a leader in clean energy, especially wind power. (Naturally, political tea-leaf readers saw her mention of Iowa as a sign that she's running, since Iowa hosts the first primary of the campaign season.)
Most news reports pointed out that she failed to mention the controversial Keystone XL pipeline. And clean energy advocates will most likely not be happy that she also promoted the benefits of fracking, while cautioning about the need for "smart regulations" to protect the health and safety of communities.
YOU MIGHT ALSO LIKE
Hillary Clinton Discusses Her Climate Change Wake-Up Call in 'Hard Choices'
30 Environmental Groups Urge Hillary Clinton to Take a Stand Against Keystone XL
New Yorkers Tell Hillary Clinton: No to Fracking, Yes to Renewables
EcoWatch Daily Newsletter
Related Articles from EcoWatch