Hidden Camera Prank Exposes Absurdity of Climate Deniers' Arguments
Oct. 31, 2015 10:31AM EST
Climate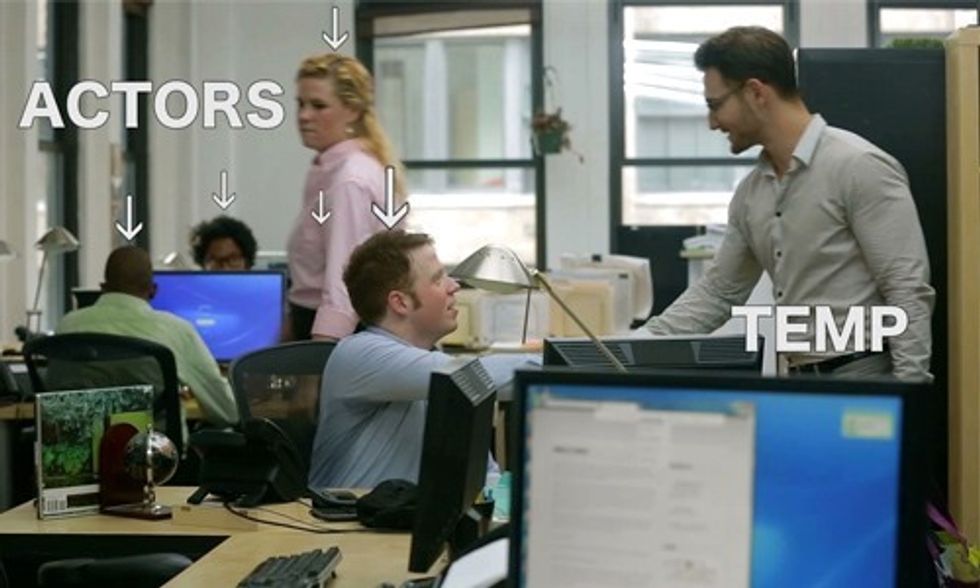 One doesn't have to look far to find a political figure espousing the classic climate denier viewpoints. Earlier this year, Sen. James Inhofe threw a snowball on the Senate floor in the middle of winter in Washington, DC, as "proof" that global warming is a "hoax."
A little over a week ago, Donald Trump tweeted that it was recently cold on one particular day in New York City, so of course there's no such thing as global warming.
It's really cold outside, they are calling it a major freeze, weeks ahead of normal. Man, we could use a big fat dose of global warming!

— Donald J. Trump (@Donald J. Trump)1445261430.0
And earlier this week, Sen. Ted Cruz told Glenn Beck that "global warming alarmists" don't have the evidence to prove that the planet is warming. "Climate change is not a science. It's a religion," Cruz said.
If only there were a way to show what these arguments looked like in a more simplified manner. Well, now there is. Upworthy—with the help of the UN Secretary-General's Climate Change Support Team and Unilever—put together a little social experiment to highlight the absurdity of climate deniers' arguments. And they did it using a hidden camera.
Here's a little background via Upworthy:
A handful of unsuspecting temporary employees were brought in to work for a company, but this wasn't a regular office—the other employees were actors.
Then there's this hilarious detail: The temporary workers arrived to find the thermostat broken and the temperature climbing throughout the day.
As the temp workers and the actors around them started to become unbearably hot, they finally decided it was time to speak up to the boss.
Watch here:
YOU MIGHT ALSO LIKE
Watch This Alarming Video of Ted Cruz Attacking Climate Change as a Religion
Stephen Colbert's Hilarious Takedown of the GOP Debate
EcoWatch Daily Newsletter