Hey Bill Nye, Are You For or Against Fracking?
Jun. 27, 2015 11:39AM EST
Energy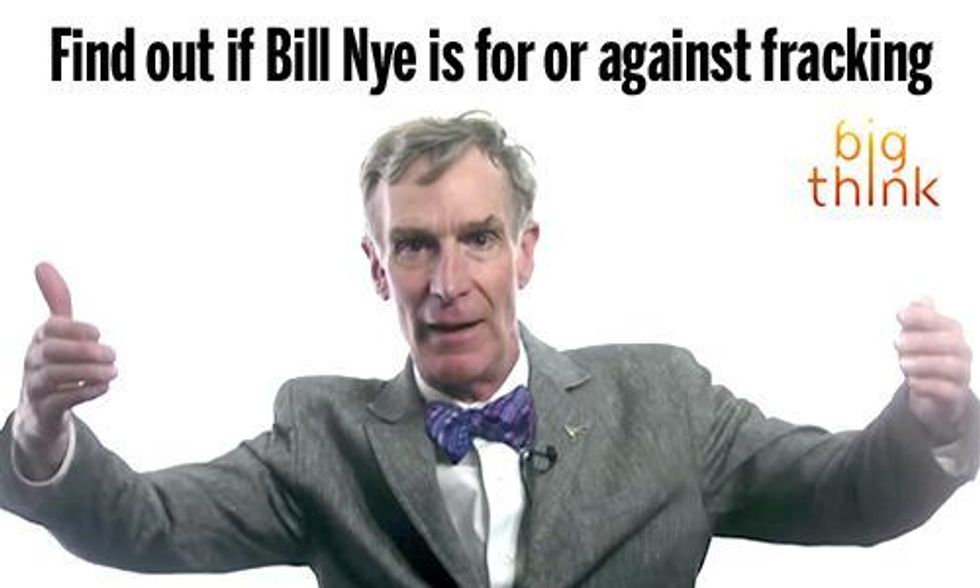 Have you been wondering what Bill Nye the Science Guy thinks about fracking? If so, now is your time to find out.
Thanks to a question from Susan on last week's The Big Think, Nye spends nearly 11 minutes sharing his thoughts on this technology and the future of renewable energy.
Susan asks:
"I have a question about fracking. Are you for it or against it and why? And on the subject of energies what's the holdup with the green energies? Is it that there's not enough investment money, not enough profits, not enough public interest, other, all of the above?
Nye answers:
So now you can drill down like this and go sideways. And this has led to irresponsible fracturing or fracking. And this is where it's not inherently a bad idea; it just can't be unregulated.
But that's not all he says. Watch here:
Do you agree with Bill Nye? Let us know your thoughts in the comment section below.
YOU MIGHT ALSO LIKE
Is the EPA Fracking Report Science Fiction?
Rolling Stone: 'What's Killing the Babies of Vernal, Utah?'
EcoWatch Daily Newsletter
Recent Stories from EcoWatch