This website uses cookies to ensure you get the best experience while browsing it. By clicking 'Got It' you're accepting these terms.
Help Stop Attacks on the Clean Water Act—Sign Petition Today
Nov. 07, 2011 09:00AM EST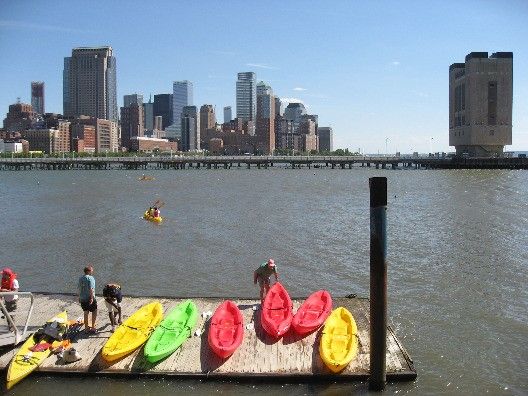 Access to swimmable, fishable and drinkable waters is a basic human right, and today that right is under attack by big polluters and those in Congress who seek short-term gain at the expense of the health of our communities.
In 1972, 39 years ago, our nation's waterways were sick. Rivers such as the Cuyahoga and the majestic Hudson were so impacted by toxic pollution that they were literally flammable and would cause serious illness to anyone who came in contact with them, and Lake Erie was declared all but dead. It was time for Congress to act, and they did.
On Oct. 18, 1972, the U.S. Congress passed what some consider the most significant environmental legislation in our nation's history—the Clean Water Act. Enactment of the Clean Water Act created a simple, yet powerful and effective tool to help address these problems—a federal safety net for water quality that guarantees a minimum level of protection to all Americans, no matter where you live. And for nearly 40 years this approach has been working, and it's time to let Congress know that citizens are standing up for their right to clean water and healthy communities, and we will not let corporate polluters and their cronies in Congress weaken this important and historic legislation.
Join Waterkeeper Alliance and the nearly 200 Waterkeepers across the U.S. in letting Congress know that access to clean water is a fundamental right for all and to oppose the attacks currently being waged on clean water by big polluters.
To sign a petition to the U.S. Senate and U.S. House Committees on Appropriations, click here.
For more information or to find your local Waterkeeper, click here.
—————
Waterkeeper Alliance is a global environmental organization uniting more than 190 Waterkeeper organizations around the world and focusing citizen advocacy on the issues that affect our waterways, from pollution to climate change. Waterkeepers patrol more than 1.5 million square miles of rivers, streams and coastlines in the Americas, Europe, Australia, Asia and Africa.  For more information, visit www.waterkeeper.org.
Change.org is an online advocacy platform that empowers anyone, anywhere to start, join, and win campaigns for social change. Millions of people sign petitions on Change.org each month on thousands of issues, winning campaigns every day to advance change locally and globally.
EcoWatch Daily Newsletter
Last week, the Peruvian Palm Oil Producers' Association (JUNPALMA) promised to enter into an agreement for sustainable and deforestation-free palm oil production. The promise was secured by the U.S. based National Wildlife Federation (NWF) in collaboration with the local government, growers and the independent conservation organization Sociedad Peruana de Ecodesarrollo.
Pixabay
Leaked documents show that Jair Bolsonaro's government intends to use the Brazilian president's hate speech to isolate minorities living in the Amazon region. The PowerPoint slides, which democraciaAbierta has seen, also reveal plans to implement predatory projects that could have a devastating environmental impact.
XL CATLIN SEAVIEW SURVEY / THE OCEAN AGENCY
Hope may be on the horizon for the world's depleted coral reefs thanks to scientists who successfully reproduced endangered corals in a laboratory setting for the first time, according to Reuters.
Last week we received positive news on the border wall's imminent construction in an Arizona wildlife refuge. The Trump administration delayed construction of the wall through about 60 miles of federal wildlife preserves.
PhotoAlto / Frederic Cirou / Getty Images
Drinking water treated with fluoride during pregnancy may lead to lower IQs in children, a controversial new study has found.
National Institude of Allergy and Infectious Disease
A Greenpeace rally calls for a presidential campaign climate debate on June 12 in Washington, DC. Sarah Silbiger / Getty Images