Help Protect the Clean Water Act as it Turns 39 Years Old
Oct. 18, 2011 04:38PM EST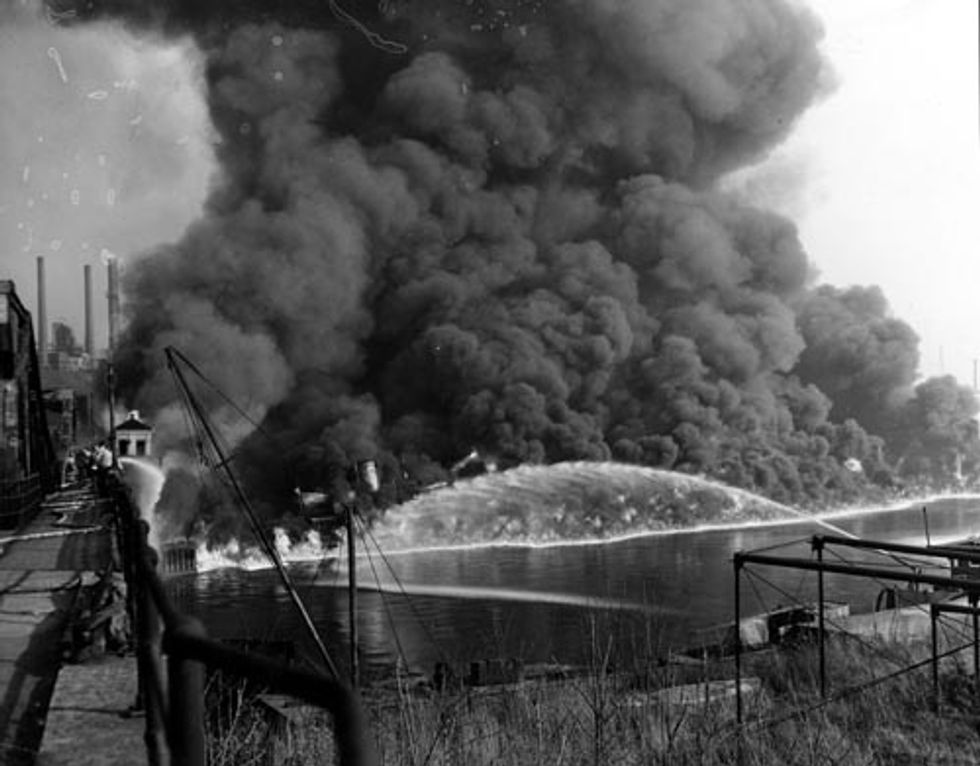 As the Clean Water Act (CWA) turns 39 years old Oct. 18, it has never been in such great peril. Big polluters and some in Congress are waging attacks against the CWA that are eroding the foundation of this landmark legislation that has, since 1972, cleaned up numerous waterways and provided a framework for citizens to protect their waterways.
Take some time to sign this petition to tell those in Congress to protect the CWA from big polluters and to protect our communities from these attacks.
Click here to tell Congress that you stand for clean water.
Join Waterkeeper Alliance in Celebrating Clean Water During the Clean Water Act 40 Campaign
Waterkeeper Alliance is officially launching its CWA 40 campaign. The goal of CWA 40 is to celebrate, activate and advocate for the CWA during the 40th anniversary of this landmark legislation. Throughout 2012, Waterkeeper Alliance will be working to engage communities across the nation to stand up for their basic right to swimmable, drinkable and fishable water.
Join us as we work to take back the Clean Water Act from those are working to destroy your right to clean water and healthy communities.
Sign-up here to receive updates on CWA 40.
CWA 40 Campaign
Every Waterkeeper in the U.S. has used the CWA to prevent degradation of their neighborhood waterways and to force polluters to clean up their mess. When government has not been able or willing to take on the tough fight to enforce the law, Waterkeepers have stepped in using the citizens' suit provision in the CWA to protect and restore waterways across America. Our international Waterkeepers have also looked to this act as a model for their battles in their communities. The CWA is the foundation of Waterkeeper Alliance's work and Waterkeeper is the only national organization with over 130 organizations working to protect clean water in their communities.
Waterkeeper Alliance is the fastest-growing environmental movement in the world, uniting Waterkeepers who patrol and protect rivers, bays, lakes and streams in 21 countries on six continents—more than 1.5 million square miles of watersheds—in boats ranging in size from kayaks to research vessels. We are the leading voice for the world's waters with roots dating back to 1966, when a concerned group of commercial and recreational fishermen mobilized to reclaim the Hudson River from polluters.
Under CWA 40, Waterkeeper Alliance will work to celebrate the success of the Clean Water Act, activate communities to protect their right to swimmable, drinkable and fishable waters, and advocate to draw attention to the fact that the act is under assault by big polluters and their indentured servants on Capitol Hill. The CWA is the cornerstone of Waterkeeper Alliance's work, but this landmark legislation is currently under attack and in danger of being significantly weakened, which could undermine the clean water protections that our streams, rivers, lakes and estuaries have been afforded over the past 40 years.
In 2012, Waterkeeper Alliance will remind Americans, and the world, that we have indeed come a long way from 1969 when the Cuyahoga River was burning. But we still have a long way to go to protect all of our waterways.
Congress' 1972 goal was to have eliminated all discharges of pollutants into navigable waters by 1985. Almost two decades later, in 2002, the U.S. Environmental Protection Agency mournfully acknowledged that water quality in many parts of the country was in steady decline. Waterkeeper Alliance is committed to fulfilling this mission and leaves Waterkeepers as the last line of defense to meet the goals of the CWA.
The CWA's 40th anniversary provides an important opportunity for Waterkeeper Alliance to help mobilize, advise and assist our coalition of local Waterkeepers across the country to implement a coordinated series of clean water enforcement and advocacy efforts.
For more information, click here.
EcoWatch Daily Newsletter
Related Articles from EcoWatch
Recent Stories from EcoWatch