Heat-Related Deaths for High School Athletes Increase as Temperatures Rise
Jul. 18, 2012 12:30PM EST
Climate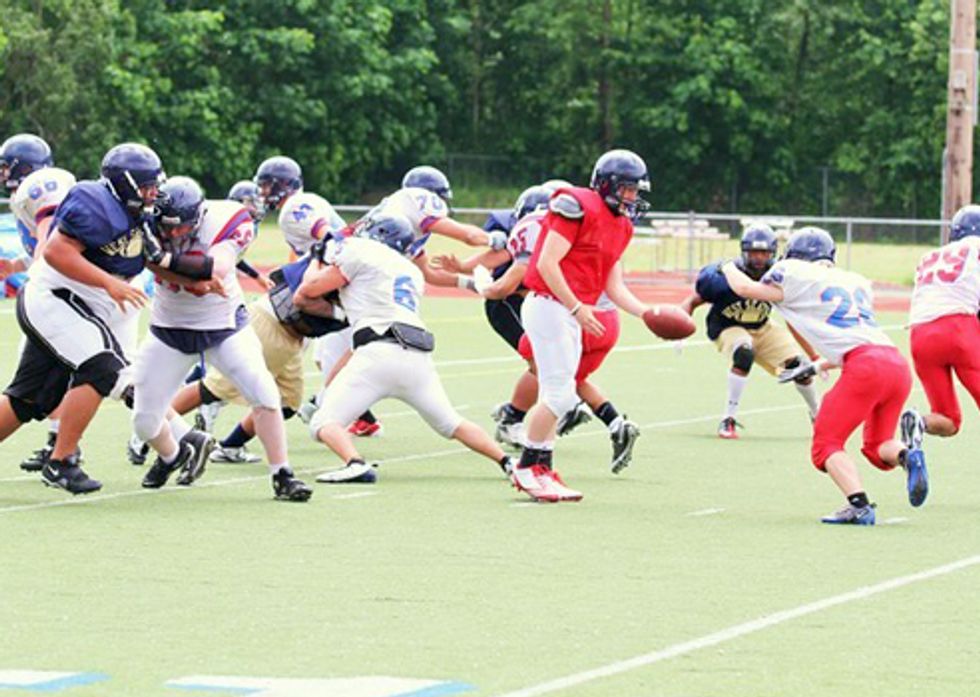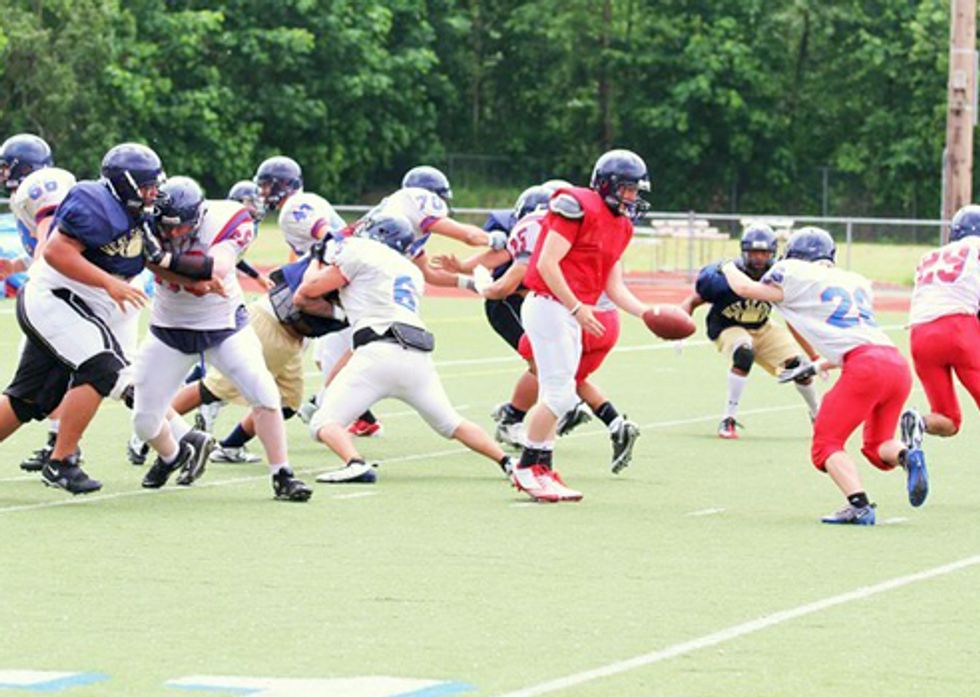 Last year, several high school football players died from exhaustive heat stress, a trend that is, unfortunately, increasing over time. Since 2006, at least 20 high school football players have died from exertional heat stroke according to the University of North Carolina's National Center for Catastrophic Sport Injury Research.
At a press conference last year convened by the Union of Concerned Scientists, researchers concluded that a combination of increased extreme heat due to climate change and rising childhood obesity can prove lethal for high school football players. Both extreme heat and high humidity can put players at risk.
Fortunately, public health experts note that every exertional heat stroke death is preventable and national and state high school athletic associations have taken notice. Since last year, many have adopted new guidelines or policies aimed at protecting players from higher temperatures.
Football Riskier than Other Sports
The Centers for Disease Control (CDC) published a study in August 2010 that concluded heat illness is the leading cause of death and disability among American high school athletes. The CDC estimated that heat stress is responsible for an average of more than 9,000 heat illnesses among high school athletes annually and that football players are 10 times more likely to experience heat illness than students who played the eight other surveyed sports.
According to a recent international climate change study, risks increase when exposure, vulnerability and extreme weather and climate events combine. In the case of high school football, exposure can increase when athletes participate in two-a-day practices at the beginning of the practice season, typically during the first week of August. Vulnerability is higher for more obese players and players who have not exercised over the summer. And climate change has made extreme heat more likely to occur, especially during the summer months.
Heat Waves Are Becoming More Common Due to Climate Change
Scientists expect heat waves such as the ones experienced last year and this year to become more frequent, intense and longer as heat-trapping gases from burning coal and gas and destroying tropical forests accumulate in the atmosphere. Overall, over the last decade, the U.S. has set twice as many record highs as record lows.
According to a U.S.federal scientific assessment, the average temperature in the U.S. has increased 2 degrees Fahrenheit over the past 50 years, while over the past 30 to 40 years, high-humidity heat waves have also increased. The assessment projected that staying on a business-as-usual path with regard to heat-trapping emissions would make extreme heat events that occurred just once every 20 years in the past happen every other year or annually throughout the country by the end of the century.
National and State Organizations Are Working to Better Protect Players
National and state organizations have responded to last year's string of player deaths by adopting new positions and guidelines on heat acclimatization for high school athletes.
The National Federation of State High School Associations (NFHS) released a new position statement this April. The statement emphasizes beginning training progressively, instituting rest breaks, reducing the amount of equipment athletes wear to avoid stifling in the heat, reducing practice intensity and duration as heat and humidity increase, and having well-defined and practiced emergency response plans in place, including on-site rapid cooling.
In October 2011, Texas' University Interscholastic League, in which high schools participate, voted to bar two-a-day practices until after a four-day acclimation period. And in March, the Georgia High School Association adopted new policies that require schools to take wet bulb globe temperatures to determine how intense practice should be, a method pioneered by the Marine Corps at Camp Lejeune.
Other states, including Arkansas, Connecticut, New Jersey and North Carolina, have also adopted protective policies over the past few years.
The Korey Stringer Institute (KSI) at the University of Connecticut works directly with states to improve their heat acclimatization policies. KSI maintains a list of state policies and rates them against its recommendations, which include limiting two-a-day practices as the preseason begins.
Visit EcoWatch's CLIMATE CHANGE page for more related news on this topic.
EcoWatch Daily Newsletter
Related Articles from EcoWatch