Heart of Sky, Heart of Earth: Living in Balance with Nature
Mar. 26, 2013 10:34AM EST
GMO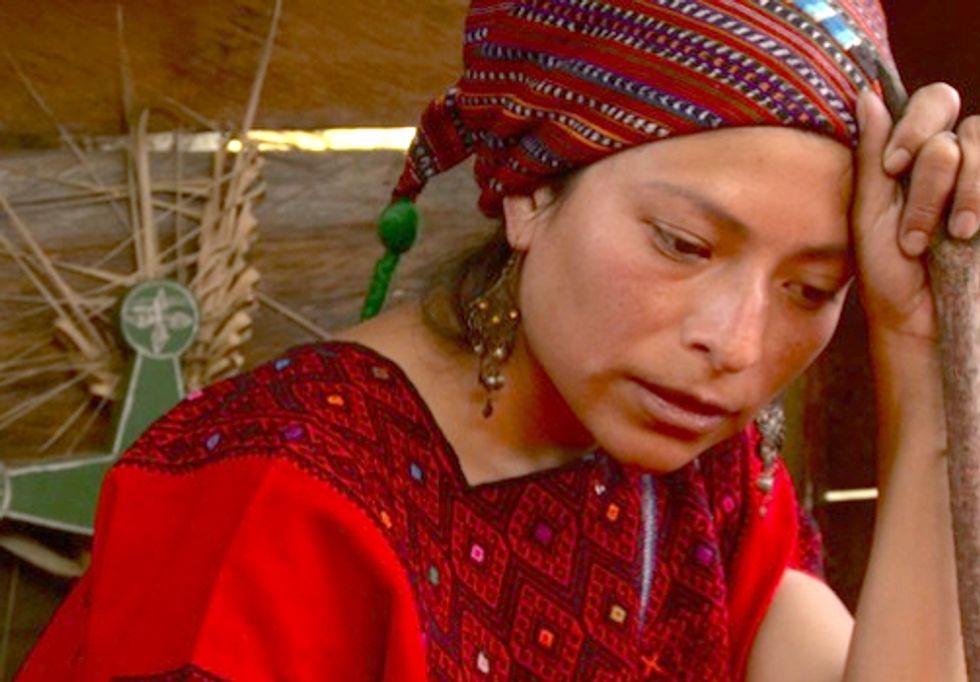 By Brenda Benthien
[Editor's note: Once again, EcoWatch is thrilled to be a media sponsor of the world-renowned Cleveland International Film Festival (CIFF). As always, we are promoting the films in CIFF's It's Easy Being Green sidebar sponsored by Great Lakes Brewing Company. We will showcase all 10 eco-films this week and continue to promote them during the festival, April 3 - 14. Each film does an incredible job illustrating our most daunting environmental issues and providing solutions to ensure the well-being of future generations. I encourage you to see these films at CIFF, or at your local film festival or theatre. Documentaries are a great way to educate and motivate people to action.]
From the Mayan creation story the Popol Vuh, we know that "Heart of Sky" is the world's maker, part of the Mayan cosmovision of oneness with nature. This exquisitely beautiful film introduces us to present-day Mayans, from the highlands of Chiapas to the Lacandon Jungle, who are convinced that humans have forgotten how to live in balance. Keen observers of the modern interplay of economics and nature, they are distraught by the change of weather and the destruction of the Earth. We meet a peaceful people—mistreated for centuries—who protest the Guatemalan authorities' razing of a holy mountain to mine for gold (the miners' use of cyanide is causing skin rashes and poisoning the water). The Popol Vuh tells about wooden men with no souls who once ruled but became so selfish that they were destroyed. HEART OF SKY, HEART OF EARTH is a lyrical call for us to heed the wisdom of the ancients before it's too late.
This film is showing at the CIFF at Tower City Cinemas, 230 W Huron Rd., Cleveland, Ohio 44113 on:
Monday, April 8 at 8:25 p.m.
Tuesday, April 9 at 2:05 p.m.
Visit EcoWatch's BIODIVERSITY page for more related news on this topic.
——–
EcoWatch Daily Newsletter
Recent Stories from EcoWatch