This website uses cookies to ensure you get the best experience while browsing it. By clicking 'Got It' you're accepting these terms.
Imagine if scientists came up with an inexpensive, easily administered way to decrease the risk of cancer, diabetes, heart disease, stroke and obesity by 25 to 35 percent. It would create a sensation and, if patented, would be worth billions. But there's already a free and simple way to achieve this: exercise.
The human body evolved over millions of years, long before cars, escalators, laptops and remote controls. It's built to expend effort. Gas-powered vehicles enabled us to move over long distances or get somewhere quickly, but they're bad medicine when they're used to go two or three blocks. Our lives are easier but not necessarily healthier. It's time we put more thought into keeping our bodies active and well, minimizing sickness.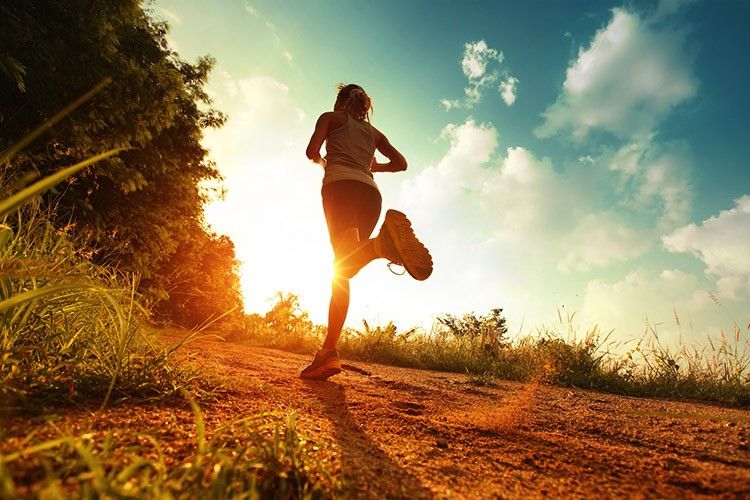 Fitness increases your chances of staying well, but it's not a guarantee. We still have much to learn about the ways in which genetics and environmental conditions affect health. After the first human genome survey was completed in 2003, we thought DNA sequences would reveal the secrets of disease and speed development of treatments. But despite trillions of dollars spent on research, many cancers are still unsolved and we've learned that only a few diseases—such as cystic fibrosis, Huntington's chorea and sickle cell anemia—are the result of only one gene.
Most conditions result from the interplay of heredity and environment. And because many genes each add a small bit to defects like cancer, heart disease and dementia, magic bullet cures are elusive. Meanwhile, health care costs show little sign of stabilizing and increasing obesity and an aging population will drive them higher.
Health is about risk management. We can't choose our parents, so there's little we can do about the hereditary component of disease unless you subscribe to the promise of technological engineering like gene splicing and editing. But we can influence external factors, like diet, exercise, habits and environment.
Consider air, water and food.
We need air every minute of our lives to ignite the fuel in our body to give us energy. We suck two to three liters deep into the warm, moist recesses of our lungs. Our alveoli are smeared with surfactants that reduce surface tension and enable air to stick so oxygen and whatever else is in that breath can enter our bloodstream. Carbon dioxide leaves our body when we exhale. Lungs filter whatever's in the air. Deprived of air for three minutes, we die. Forced to live in polluted air, we sicken.
We are 60 to 70 percent water by weight. Every cell in our body is inflated by water. Water allows metabolic reactions to occur and enables molecules to move within and between cells and, when we drink it, we also take in whatever's in it, from molecules like DDT and PCBs to viruses, bacteria and parasites.
All the cells and structures of our body are molecules assembled from the debris of plants and animals we consume. If we spray or inject food plants and animals with toxic chemicals and then consume them, we incorporate those chemicals into our very being, sometimes passing them on to our offspring before they're even born.
We put effort and money into searching for disease causes. But screening toxic effects of thousands of new molecules every year is painstaking and expensive, so most are never tested. Often, mirroring genetic effects, different molecules, each harmless on its own, may collectively create a problem. Research is beginning to show that even diseases with genetic components, like Alzheimer's and Parkinson's, can be triggered by pesticide exposure. When we consider the vast array of chemicals spewed into air, water and soil, predicting those that may interact with each other and our genetic makeup to create health problems is difficult if not impossible.
Our health is tied to air, water and food from the soil. That means we should keep them clean and stop dumping toxic wastes into them. Our health is also improved by exercise, which should be part of the way we live. Outdoor exercise is especially good. As the David Suzuki Foundation's 30x30 May Nature Challenge demonstrates, connecting with nature is beneficial for physical and mental health. Caring for ourselves and the biosphere would pay many times over in improved health and happiness.
YOU MIGHT ALSO LIKE
Why Is This Hormone-Disrupting Pesticide Banned in Europe But Widely Used in the U.S.?
Interactive Maps Show Where Monsanto's Roundup Is Sprayed in San Francisco and Portland
10 Ways to Prevent or Reverse Heart Disease Without Taking Drugs
EcoWatch Daily Newsletter
Beachgoers enjoying a pleasant evening on Georgia's St. Simons Island rushed into the water, despite warnings of sharks, to rescue dozens of short-finned pilot whales that washed ashore on Tuesday evening, according to the New York Times.
Six Extinction Rebellion protesters were arrested as they blocked off corporations in the UK. The group had increased their actions to week-long nationwide protests.
Golde Wallingford submitted this photo of "Pure Joy" to EcoWatch's first photo contest. Golde Wallingford
EcoWatch is pleased to announce our third photo contest!

Sari Goodfriend
By Courtney Lindwall
Across the world, tens of thousands of young people are taking to the streets to protest climate inaction. And at the historic Apollo Theater in Harlem last month, more than a dozen of them took to the stage.
Pumpjacks on Lost Hills Oil Field in California. Arne Hückelheim, Wikimedia Commons
By Julia Conley
A national conservation group revealed Wednesday that President Donald Trump's drilling leases on public lands could lead to the release of more carbon emissions than the European Union contributes in an entire year.
Pixabay
By Marlene Cimons
For nearly a century, scientists thought that malaria could only spread in places where it is really hot. That's because malaria is spread by a tiny parasite that infects mosquitoes, which then infect humans — and this parasite loves warm weather. In warmer climates, the parasite grows quickly inside the mosquito's body. But in cooler climates, the parasite develops so slowly that the mosquito will die before the it is fully grown.
The summit of Mauna Kea in Hawaii, which is considered sacred by some Native Hawaiians. Charmian Vistaunet / Design Pics / Getty Images
A decade-long fight over the proposed construction of a giant telescope on a mountain considered sacred by some Native Hawaiians came to a head Wednesday when 33 elders were arrested for blocking the road to the summit, HuffPost Reported.
A boy walks past a plastic-choked canal in in Phnom Penh, Cambodia on Jan. 17, 2019. TANG CHHIN SOTHY / AFP / Getty Images
Cambodia is the latest Asian country to reject the wealthy world's plastic waste.