This website uses cookies to ensure you get the best experience while browsing it. By clicking 'Got It' you're accepting these terms.
Health Risks Spark Challenge of Liquefied Natural Gas Export Facility
Apr. 24, 2012 07:40AM EST
Energy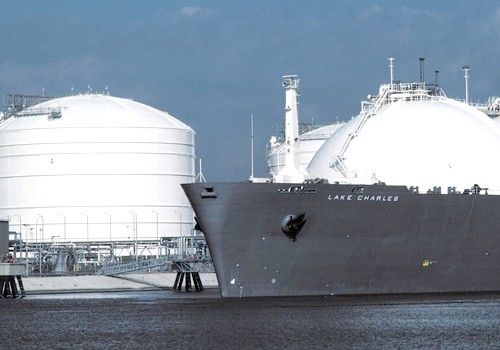 The Sierra Club filed a formal protest to the U.S. Department of Energy (DOE) late on April 23, challenging a proposal to export billions of cubic feet of domestic natural gas from a facility on Lake Charles in Cameron Parish, La. The Sierra Club's protest challenges natural gas companies' efforts to secure liquefied natural gas (LNG) export licenses without acknowledging its damaging effects. DOE is currently studying the effects of exporting as much as a fifth of the domestic gas supply, and the Sierra Club calls for similar studies of the public health and environmental damage caused by increased fracking.
"Exporting natural gas is dirty and dangerous, and puts American families at risk," said Michael Brune, executive director of the Sierra Club. "The Sierra Club's action today follows a series of filings in an ongoing effort to protect families from the natural gas industry's dirty and dangerous operating practices."
The Sierra Club's challenge contends that the Cameron export proposal would lead to increased air and water pollution in Louisiana and Texas and raise domestic natural gas prices. The filing calls for a full Environmental Impact Statement to study the extent of this proposed facility's environmental damages before DOE makes any final decisions. Weighing these threats is particularly important because the oil and gas industry currently exploits numerous loopholes and exceptions in federal safeguards, putting the health and safety of Americans at risk.
Today's filing is the fifth protest the Sierra Club has brought before DOE and other regulatory bodies, opposing LNG export facilities. The other challenges were filed against Cove Point, Md., Sabine Pass, La., Coos Bay, Ore., and Freeport, Texas.
A link to the Cameron, La. filing can be found by clicking here.
For more information, click here.
—————
Stay up-to-date on the latest fracking news by clicking here.
EcoWatch Daily Newsletter
Assorted plastic bottles. mali maeder / Pexels
People carry children on a flooded street in Almoradi, Spain on Sept. 13. JOSE JORDAN / AFP / Getty Images
Large food companies are following in the footsteps of fast-food restaurants such as Burger King and KFC by offering meat alternatives. Getty Images
By Elizabeth Pratt
Hormel, Kellogg's, and Kroger are among the large companies now planning to offer "fake meat" products at grocery stores.
Experts say the trend toward plant-based meats coincides with consumers' desires to eat less meat.
However, experts urge consumers to closely check package labels as a product isn't necessarily healthy just because it's described as plant-based.
In grocery stores and fast-food outlets around the U.S., a revolution is taking place.
Colombia rainforest. Marcel Oosterwijk / CC BY-SA 2.0
Many of us think of the Amazon as an untouched wilderness, but people have been thriving in these diverse environments for millennia. Due to this long history, the knowledge that Indigenous and forest communities pass between generations about plants, animals and forest ecology is incredibly rich and detailed and easily dwarfs that of any expert.
picture-alliance / Newscom / R. Ben Ari
By Wesley Rahn
Plastic byproducts were found in 97 percent of blood and urine samples from 2,500 children tested between 2014 and 2017, according to a study by the German Environment Ministry and the Robert Koch Institute.

Pexels
Medically reviewed by Daniel Bubnis, MS, NASM-CPT, NASE Level II-CSS
Hot yoga has become a popular exercise in recent years. It offers many of the same benefits as traditional yoga, such as stress reduction, improved strength, and flexibility.
Lara Hata / iStock / Getty Images
By SaVanna Shoemaker, MS, RDN, LD
Rice is a staple in many people's diets. It's filling, inexpensive, and a great mild-tasting addition to flavorful dishes.