Health Professionals Denounce Cuomo's Health Reveiw on Fracking
Oct. 04, 2012 02:53PM EST
Energy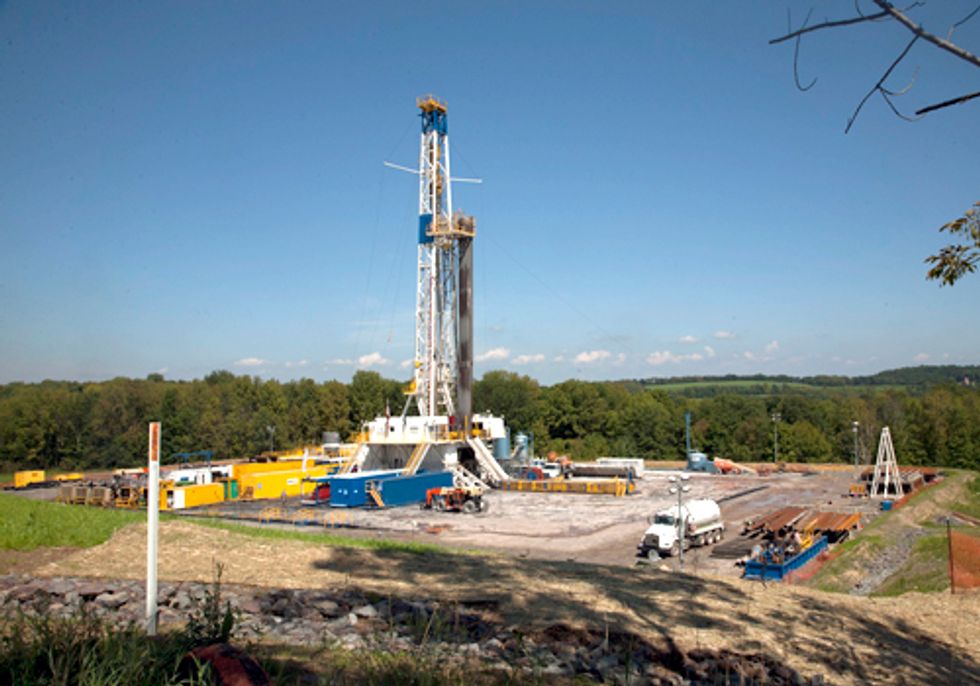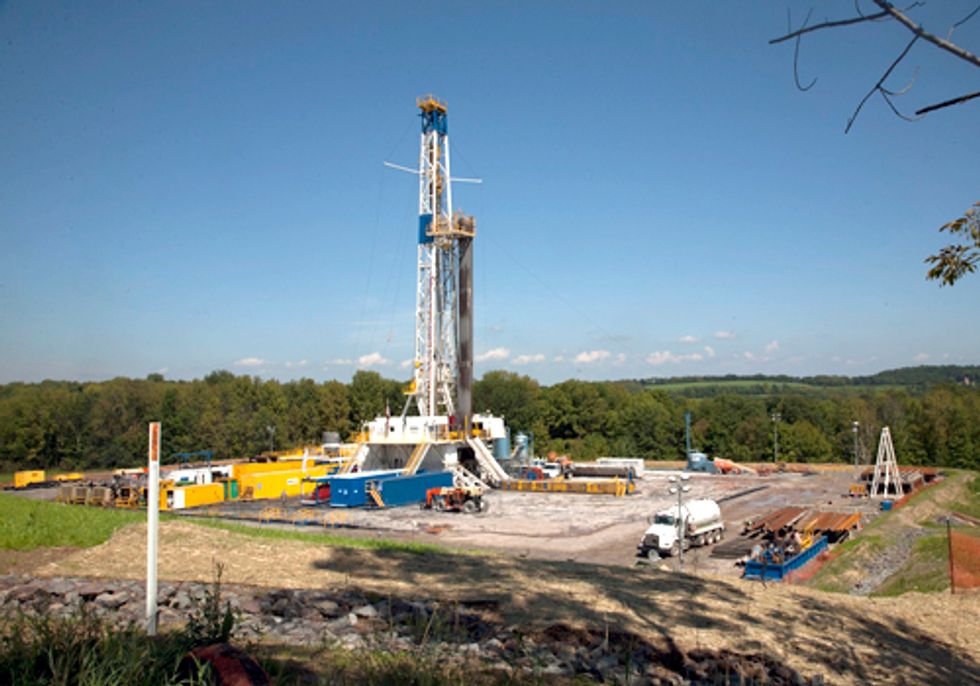 Led by Dr. David O. Carpenter, director of the Institute for Health and the Environment at the University at Albany's School of Public Health, a number of health experts—on behalf of the broad medical and scientific community in New York State—declared concerns with the health review on fracking undertaken by New York Gov. Cuomo's Department of Environmental Conservation (DEC) that is now being reviewed by the Department of Health (DOH). The health experts released a letter to Cuomo in which they explained their concerns and the need for Cuomo to commission a full, comprehensive Health Impact Assessment.
 
To date, no one in the public or medical community has seen the DEC's review of health impacts, nor has the Cuomo Administration shared details regarding who was involved in its development and execution. Now as Department of Health Commissioner Dr. Nirav Shah examines the DEC's findings about the impacts of fracking on public health, the public and the medical and scientific community are still in the dark and no one knows what the process or opportunity for input will be.
 
At their press conference and in their letter to Cuomo, the public health experts declared that a DOH review of work already prepared by the DEC on health impacts is insufficient to determine the health impacts of fracking. A hasty review conducted in secret, they emphasized, is not a thorough study. Only a full, comprehensive Health Impact Assessment, which is a specific process endorsed by the World Health Organization and the Centers for Disease Control, would be sufficient. Among other recognized requirements, such a health study must be transparent, inclusive of all stakeholders, follow a certain recognized process that is conducted by an entity with public health expertise, and must include public participation throughout the process.
 
"As we begin to examine the potential health impacts of fracking, the people of New York State need to know that the highest standards of science and rigorous independence are guiding the investigation. The Department of Health,which has refused to call for a comprehensive Health Impact Assessment, cannot provide this assurance. The DOH is not the appropriate agency to carry the torch," said Carpenter.
 
What the DEC and the DOH is undertaking, the health experts declared, cannot fulfill the necessary task of identifying, in advance, any serious and possibly unresolvable public health problems caused by fracking. These include impacts on child development and mental health. The health experts noted that on Sept. 20, DEC Commissioner Martens wrote that, "Only after this evaluation is completed will a decision be made about whether to permit high volume hydraulic fracturing in New York. Obviously if there was a public health concern that could not be addressed we would not proceed."  
 
The health experts' letter to Cuomo states that, "A DOH review  of work already prepared by DEC on this topic is not enough to answer the question of whether there is a public health concern that cannot be addressed. New York must commission a full Health Impact Assessment to better understand the impacts of fracking (meaning the whole process of gas extraction, from site development to delivery) on public health and the measures needed to protect our communities."
 
Larysa Dyrszka, MD, a retired pediatrician and children's health advocate, said, "In calling for a Health Impact Assessment we are asking the Governor to join us in advocating for the most vulnerable, in assuring that social justice is not compromised and that all stakeholders are heard in a comprehensive, transparent and independent process called the Health Impact Assessment."
 
Kathleen Nolan, MD, regional director for the High Peaks office of Catskill Mountainkeeper, an independent bioethicist who advises multiple local and regional health initiatives in the Catskills, said, "What does it mean for any of us—or for the State—to 'sign off' on the health impacts of fracking, especially as evidence mounts of its multiple threats to human health? We cannot simply go forward based on the assurances of a small panel of consultants. As scientists and health professionals, we are morally required to gather the best information we can in order to answer this question. With so much at stake, we are morally obligated to insist on a rigorous, comprehensive, transparent, and participatory process of decision making: in short, an independent HIA."
 
In their letter to Cuomo, the health experts also brought attention to the risk to New York State's credibility and the potential consequences if a proper review that creates public trust is not undertaken. The letter states that, "We suggest that you consider, in the face of the overwhelming recommendation of the medical communities of New York State that a Health Impact Assessment be undertaken, what the consequences would be if a credible one is not undertaken and fracking proves to be a health disaster. It will be impossible to contain the damage to the State's credibility and authority in this area. Your Administration seems to have recognized that fact in responding to the demand for some health review, but to do so in this halfhearted and questionable way is to once again ensure your well-meaning efforts will be counterproductive."
Visit EcoWatch's FRACKING page for more related news on this topic.
EcoWatch Daily Newsletter