Health Benefits of Wheatgrass
Dec. 10, 2014 01:00PM EST
Food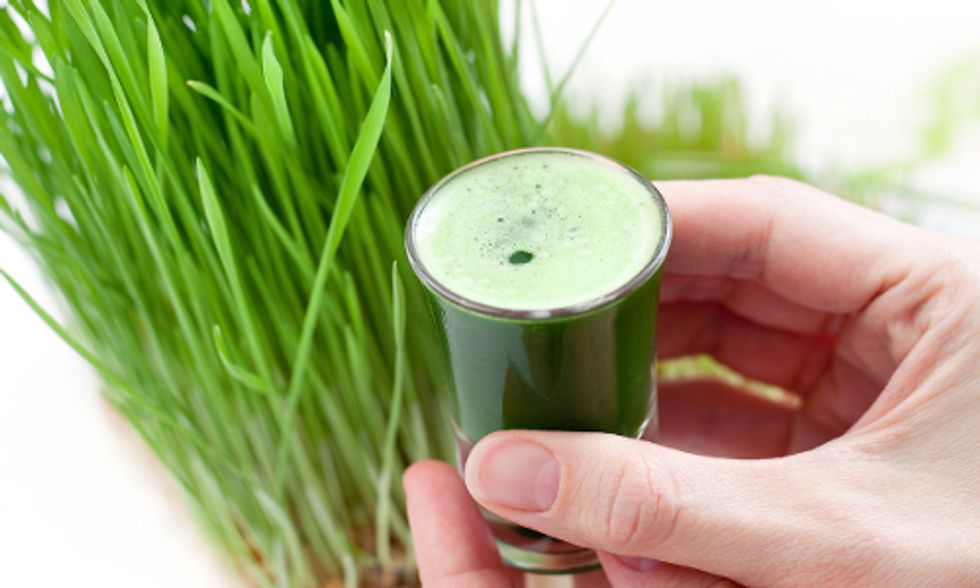 Wheatgrass is a tried-and-true ingredient in smoothies and juicing regimens. It's almost automatic to throw it in with those other healthy ingredients you use to boost your strength, energy and your immune system. You'll find plenty of it at your health food store, in tablet, liquid or powder form. But have to stopped to think about why you're putting it in your drink and what it's actually doing for you?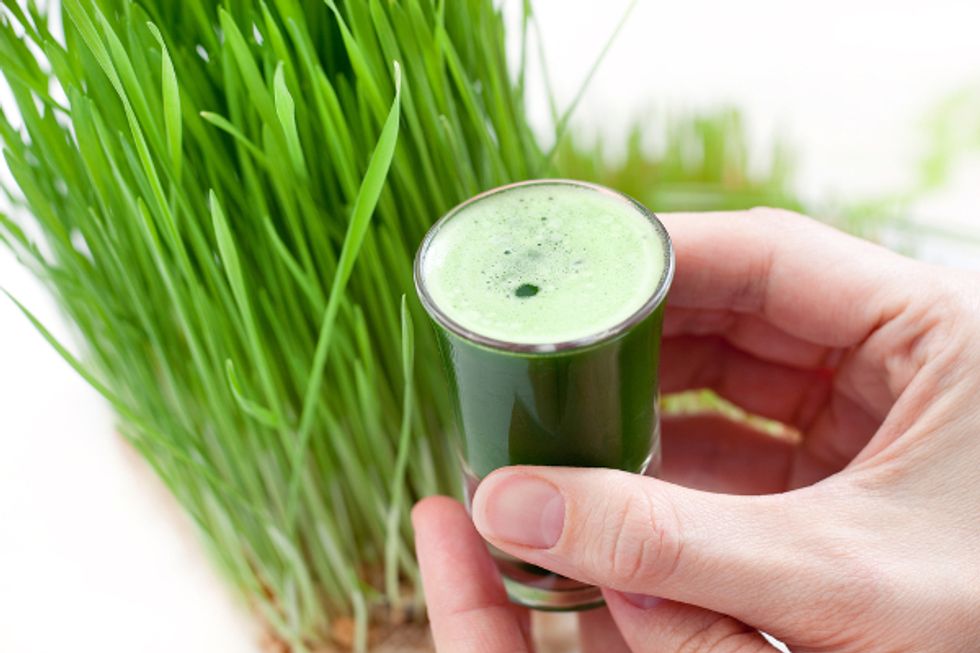 Photo credit: Shutterstock
According to Dr. Brent A. Bauer at the Mayo Clinic, some of the more extravagant health claims are unproven, as extravagant health claims usually are.
"Wheatgrass isn't a miracle cure and shouldn't replace regular medical care or a healthy diet that includes plenty of fresh fruits and vegetables," he says. "But used sensibly and in moderation, wheatgrass may add interest to your diet. Wheatgrass provides a concentrated amount of nutrients, including iron, calcium, magnesium, amino acids, chlorophyll and vitamins A, C and E. Wheatgrass fans say that its rich nutrient content boosts immunity, kills harmful bacteria in your digestive system and rids your body of waste. Some proponents tout wheatgrass as a treatment for cancer, anemia, diabetes, constipation, infections, skin conditions, ulcerative colitis and joint pain, among other health concerns. However, there are few research studies about wheatgrass, so it's difficult to assess such health claims."
So it's not a magic elixir. But those nutrients it contains are all essential for good health. They are known to be antioxidant, anti-inflammatory and anti-bacterial, helping to ward off infections, colds, sore throats and other minor infectious diseases. Vitamin A contains beta-carotene, known for its role in maintaining immunity and eye health. Vitamin C —ascorbic acid—is also a dietary essential, one of wheatgrass's key disease-fighting antioxidants. Vitamin E may play a role in slowing chronic conditions related to aging. And amino acids are essential for digestion.
Wheat grass can be as much as 70 percent chlorophyll, which some think helps to build up the blood, adding that the benefits of chlorophyll only come from using the fresh young grass. Luckily, that's easy to do. It grows quickly from seed in any shallow container. You may find ready-to-grow containers at the grocery—or at your pet supplies store. They're often marketed for cats to improve THEIR digestion. But you probably wouldn't want to do what they do: it causes them to throw up, a uniquely feline cleanse. And Mercola.com warns that it's easy to become contaminated with mold and provides some tips for growing to avoid that.
Mercola also says, "If you decide to use wheat grass you need to be very careful, as excessive amounts of wheat grass can cause you to become very nauseous and catalyze a healing crisis that could make you very sick. It is also not a food but a detoxifying herb and should not be consumed every day for long periods of time."
It's also not recommended if you're pregnant or breast-feeding or if you have celiac disease. Otherwise, Mercola suggests very much what Bauer does: make it part of your diet for both its proven and possible benefits but eat a wide range of fruits and vegetables to take full advantage of the complex networks of nutrients they contain.
YOU MAY ALSO LIKE
Top 10 Superfoods Ranked by Experts
Why Antioxidants in Superfoods Are Essential to Your Diet
EcoWatch Daily Newsletter