Hawaii Introduces Bill to Block Local GE and Pesticide Bans
Jan. 28, 2014 11:12AM EST
GMO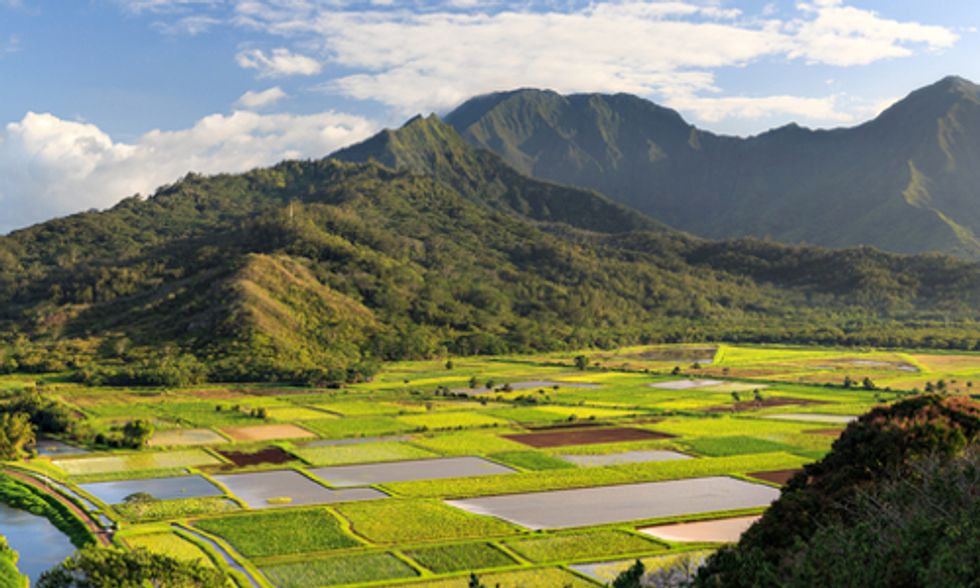 In the latest attempt to suppress the voice of local communities and scuttle the implementation of laws to protect health and the environment, last week a bill was introduced in the Hawaii State House of Representatives that will preempt (block) local governments from restricting the use of hazardous pesticides and genetically engineered (GE) crops. Though House Bill 2506 is being promoted as the expansion of the state's "Right-to-Farm Act," the bill will prevent the implementation of new laws recently passed in Kauai and Hawaii County.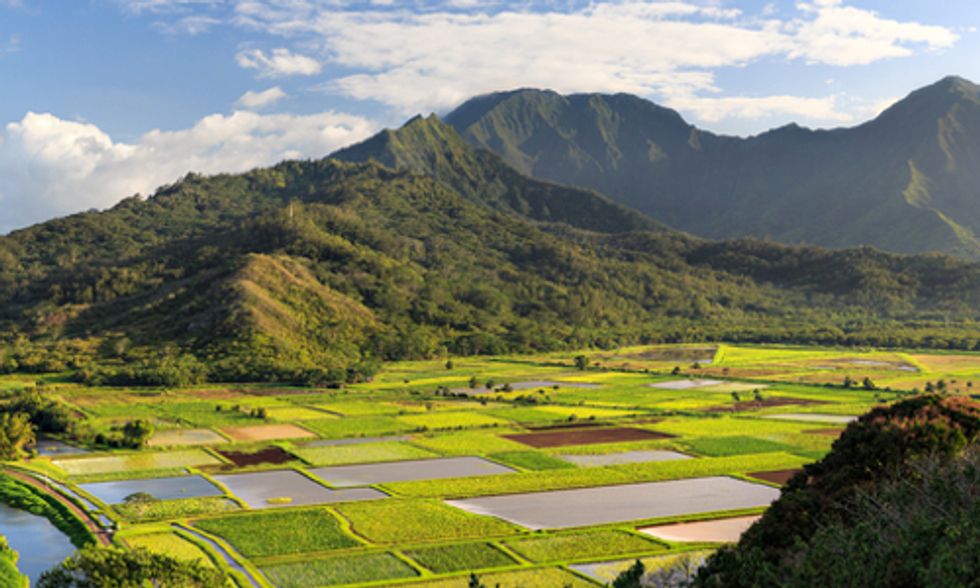 Photo courtesy of Shutterstock
 "Both of these bills take away 100 percent of the authority of the county to regulate agriculture, which includes pesticides," Kauai Councilman Gary Hooser explained to The Garden Island. "It is without question an attempt to nullify Ordinance 960 (formerly Bill 2491), as well as the ordinance passed on the Big Island."
Local communities in the Hawaiian Islands fought a number of hard-won battles last year against intrusions by agrichemical companies spraying pesticides and planting GE crops near where they work, live and go to school. After massive outpourings of public support, numerous late-night council sessions, and overcoming a mayoral veto, Kauai County passed Bill 2491. Kauai's Ordinance 960 requires public disclosure of pesticides and GE crop locations, buffer zones around sensitive environmental sites, such as schools, hospitals and shorelines, and an Environmental and Public Health Impacts Study on the utilization of pesticides and GE crops by the giant agrichemical companies on the island.
On the heels of Kauai's victory, Mayor Billy Kenoi of Hawaii's Big Island signed Bill 113 into law, restricting the planting of any new GE crops. "With this new ordinance we are conveying that instead of global agribusiness corporations, we want to encourage and support community-based farming and ranching," said the Mayor in a letter to the Hawaii County Council.
The Hawaiian Islands provide some of the most fertile growing conditions on the planet, allowing agrichemical companies to plant up to three seasons of corn in one year. However, along with the continuous planting of corn and other GE crops is the continuous use of herbicides that these crops are modified to withstand. GE agriculture puts farmers on the pesticide treadmill. After farmers begin routinely spraying herbicides, weeds develop resistance to the chemical, requiring increased amounts of herbicides.
According to a 2012 study, the use of herbicides required to deal with resistant "superweeds" grew from 1.5 million pounds in 1999 to 90 million pounds in 2011. But it doesn't stop there. Now, agrichemical companies have gone to the back of the toolshed, resorting to older and increasingly toxic herbicides such as 2,4-D, half of the mixture that made up the deadly defoliant Agent Orange, which was sprayed during the Vietnam War. The U.S. Department of Agriculture has recommended that these 2,4-D crops be allowed on to market despite evidence already showing resistance in certain areas of the county and serious concerns about human and environmental health.
Most herbicide-resistant GE crops don't produce their own insecticide, like some GE crops do, so along with a regular dousing of herbicides is the frequent use of toxic insecticides such as chlopyrifos, a potent neurotoxin (banned for most residential use due to risks to children) that has been used on corn fields near schools in Kauai while children were in school. Below, concerned schoolteachers and parents documented this occurring in a Syngenta field in 2007 despite assurances from the company that it would wait until after the school day is out:

Kauai's Ordinance 960 takes steps to prevent trespass by implementing commonsense, health-protective pesticide buffer zones around sensitive sites such as hospitals, schools, and neighborhoods. The ordinance promotes accountability by requiring agrichemical companies to disclose where they are spaying pesticides and planting GE crops. Hawaii County's Bill 113 would also prevent pesticide incidents from occurring by stopping the growth of the agrichemical industry and their new, more dangerous GE crops on the Big Island.
State legislators should take heed and recognize the importance of these local ordinances. Advocates have argued that the "Right-to-Farm" for private profit should never trump a community's right to freedom from hazardous chemicals.
Agrichemical companies are suing the Kauai County government to stop the implementation of Ordinance 960, claiming that the state law already preempts the county from taking action. However, as Beyond Pesticides pointed out in a recent Pesticides and You article, "State Preemption Law," Hawaii is one of seven states that currently do not have regulations that would preempt local ordinances from enacting requirements more strict than the state's. Hawaii House Bill 2506 would reverse that and roll back the right of local communities to take a stand against inadequate state and federal pesticide regulations. You can submit testimony on HB2506 by going to this link.
Visit EcoWatch's GMO and BIODIVERSITY pages for more related news on this topic. 

EcoWatch Daily Newsletter
Related Articles from EcoWatch
Recent Stories from EcoWatch