Hawaii Enacts Nation's First 100% Renewable Energy Standard
Jun. 11, 2015 09:27AM EST
Business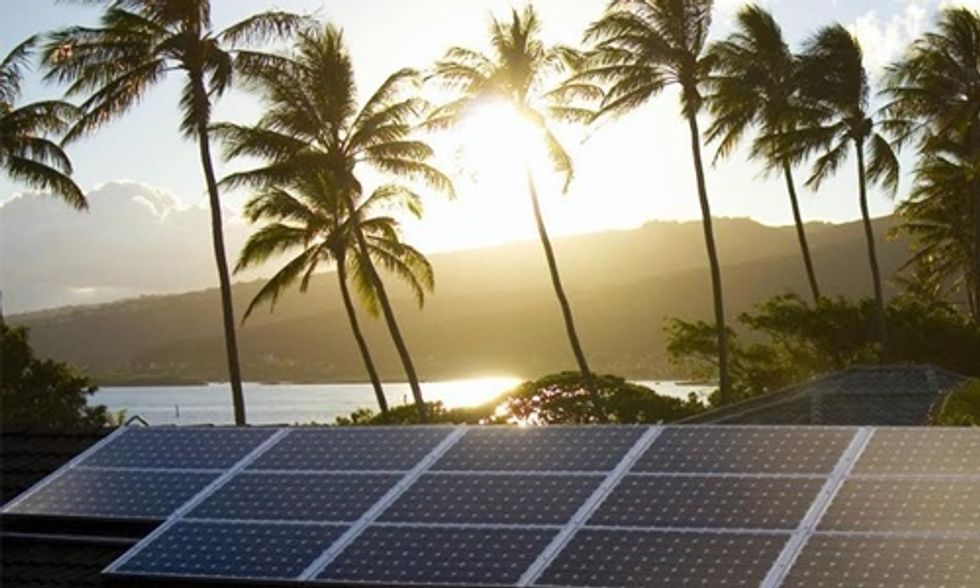 Hawaii enacted a law this week that mandates that all of the state's electricity comes from renewable sources no later than 2045. The bill makes Hawaii the first U.S. state to adopt such a standard. This renewable energy standard is being hailed as "the most aggressive clean energy goal in the country."
Hawaii just set a goal of generating 100 percent of its electricity from renewable resources: http://t.co/CMcQu38tqg #SwitchToClean

— Barack Obama (@BarackObama) June 10, 2015
"Hawaii is making history, not only for the islands, but for the planet," said Jeff Mikulina, executive director of the Blue Planet Foundation. "We are making a promise to future generations that their lives will be powered not by climate-changing fossil fuel, but by clean, local and sustainable sources of energy."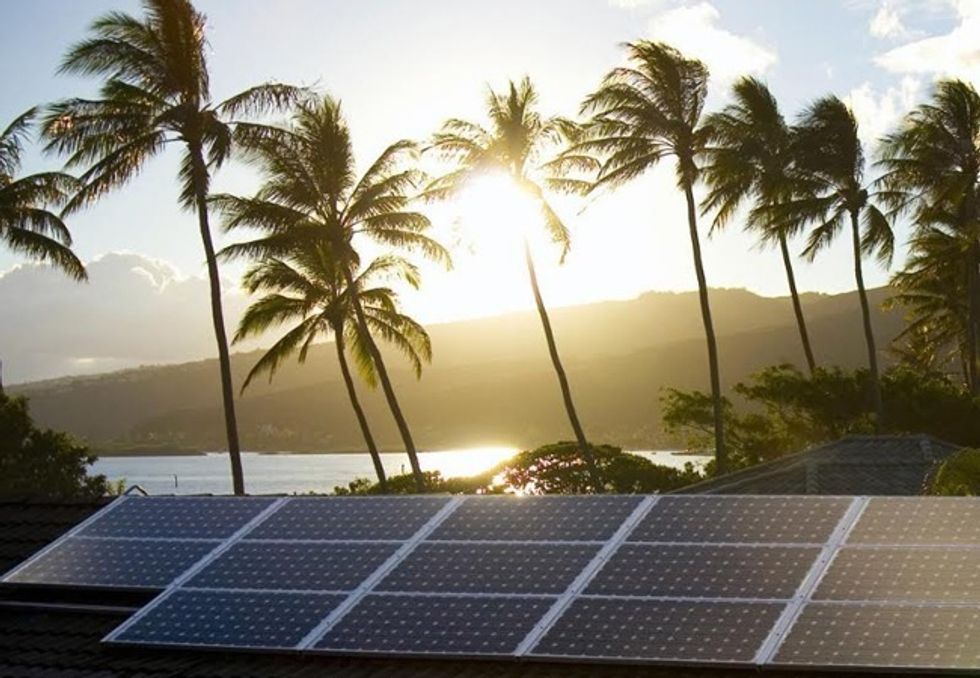 The legislation was drafted by Blue Planet Foundation, whose mission is "to clear the path for 100 percent clean energy." Many believe Hawaii can reach the goal well before 2045 because the islands are already a renewable energy leader. "Analyses from the utility and elsewhere show that 100 percent renewable energy can be achieved even earlier than 2045, by 2030," says Blue Planet Foundation. "Hawaii's renewable energy use has doubled in the past five years, with the islands currently generating about 22 percent of their electricity from wind, solar, geothermal and other renewable energy resources."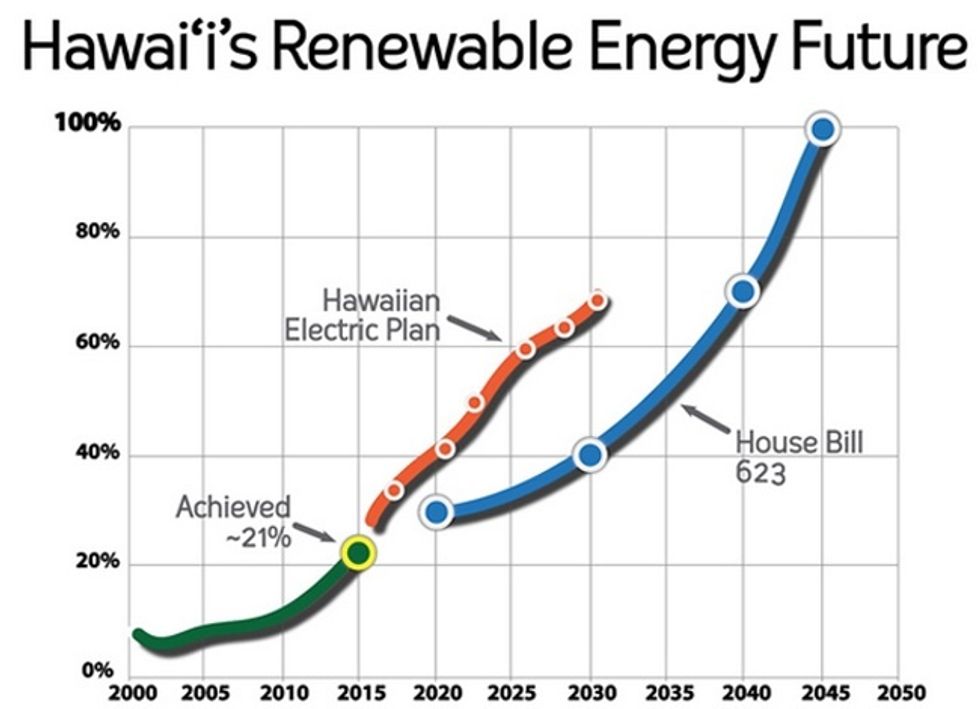 To make sure the Aloha state stays on track to meet its requirement, the bill has an interim requirement of at least 30 percent renewable electricity by 2020 and 70 percent by 2040. If Hawaii utilities fail to reach that target, it could cost them two cents for each kilowatt hour of excess fossil fuel electricity, according to Blue Planet Foundation.
"This week we put an expiration date on fossil fuel use," said Henk Rogers, president of Blue Planet Foundation. "Hawaii is sending a signal to the world that 100 percent renewable energy isn't just a vision, it's a commitment."
YOU MIGHT ALSO LIKE
7 Stunningly Beautiful Places to Visit This Summer
12 Reasons Why Solar Is Having an Explosive Year
25 of the Most Powerful Voices on Climate Change Brought to You by The Weather Channel
EcoWatch Daily Newsletter