Has Bill Nye Changed His Mind on GMOs?
Mar. 05, 2015 06:18PM EST
Food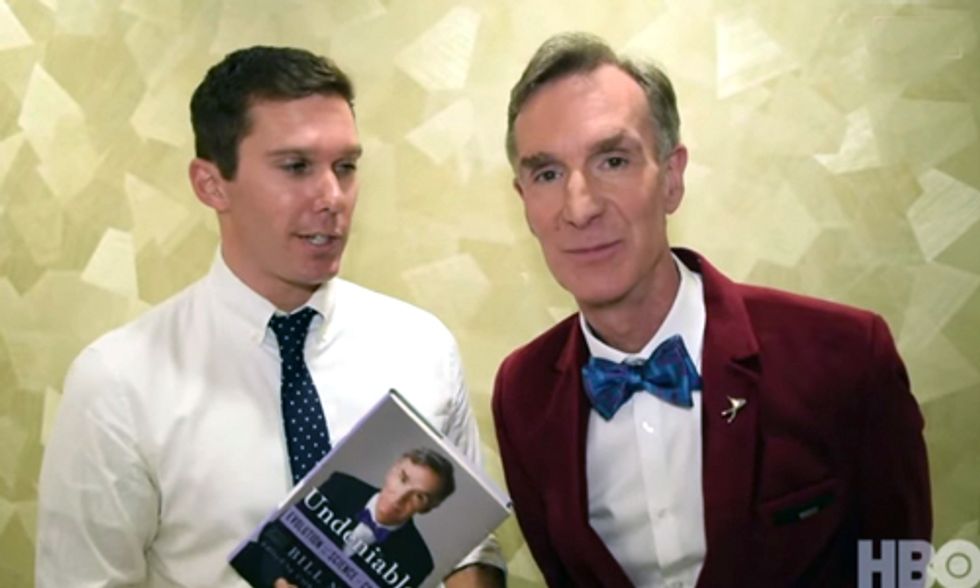 If you watched the Bill Nye video, Eyes on Nye—GM Foods, or read the chapter in his new book, Genetically Modified Foods—What the GMF?, you'd be sure that Nye has grave concerns about genetically engineered foods or GMOs (genetically modified organisms). But, after a recent visit to the world's largest biotechnology seed company Monsanto, Nye appears to have changed his mind.
During a backstage interview with Real Timer Miles Leicher, after an appearance on HBO's Real Time with Bill Maher, Nye said:
"There's a chapter in there [his new book] which I'm going to revise. It's about genetically modified food. I went to Monsanto and I spent a lot of time with the scientists there and I have revised my outlook and I'm very excited about telling the world. When you're in love you want to tell the world."
Nye is referring to this chapter from his book:
"Genetically engineering food is controversial, as it should be. If you're asking me, we should stop introducing genes from one species into another ... Although we can know exactly what happens to any organism we modify, we just can't know what will happen to other species in that modified species' ecosystem."
Nye said he plans to make the changes to his book this fall. He concluded the interview by saying, "Let's change the world," and then flew off like an airplane.
Watch it here:
YOU MIGHT ALSO LIKE
USDA Approves GMO Arctic Apples Despite Opposition
Chef Tom Colicchio Stands With Federal Lawmakers as GE Food Labeling Bill Is Reintroduced
EcoWatch Daily Newsletter