This website uses cookies to ensure you get the best experience while browsing it. By clicking 'Got It' you're accepting these terms.
Harnessing the Sun's Energy for Water and Space Heating
Dec. 14, 2011 02:05PM EST
Insights + Opinion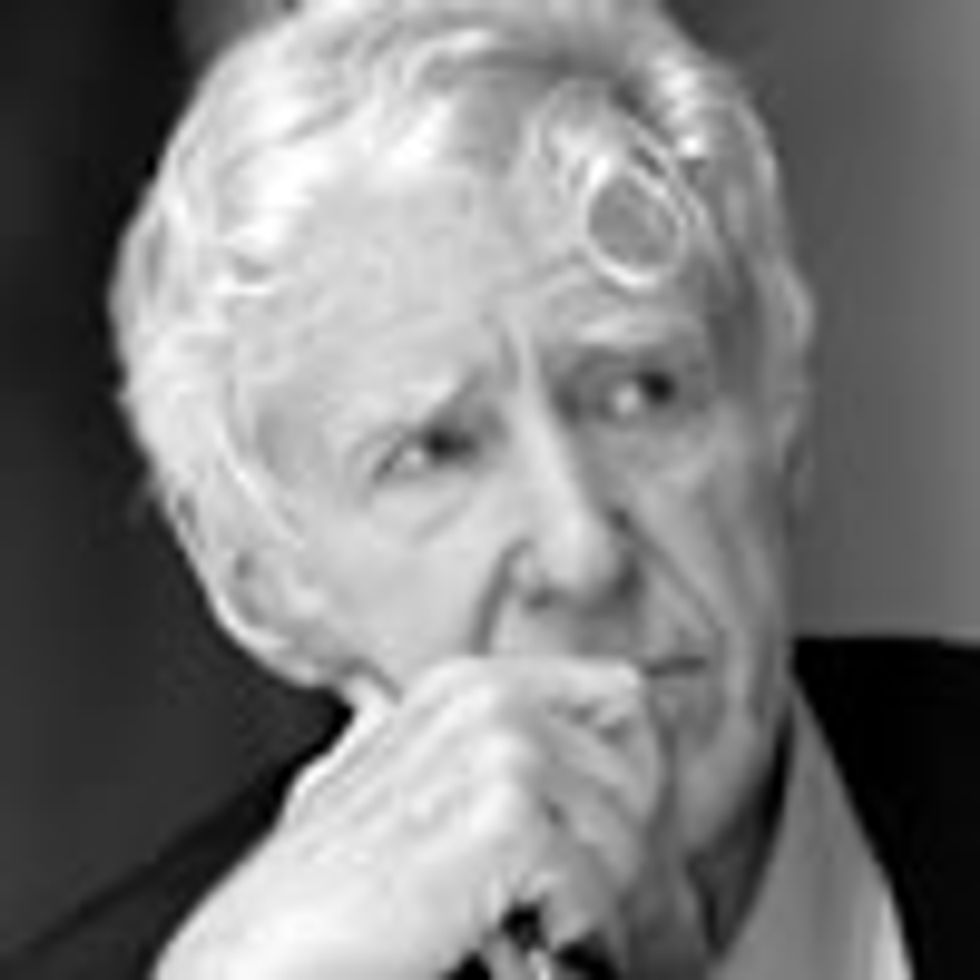 The pace of solar energy development is accelerating as the installation of rooftop solar water heaters takes off. Unlike solar photovoltaic (PV) panels that convert solar radiation into electricity, these "solar thermal collectors" use the sun's energy to heat water, space or both.
China had an estimated 168 million square meters (1.8 billion square feet) of rooftop solar thermal collectors installed by the end of 2010—nearly two thirds of the world total. This is equivalent to 118,000 thermal megawatts of capacity, enough to supply 112 million Chinese households with hot water. With some 5,000 Chinese companies manufacturing these devices, this relatively simple low-cost technology has leapfrogged into villages that do not yet have electricity. For as little as $200, villagers can install a rooftop solar collector and take their first hot shower. This technology is sweeping China like wildfire, already approaching market saturation in some communities. Beijing's goal is to reach 300 million square meters of rooftop solar water heating capacity across the country by 2020, a goal it is likely to exceed.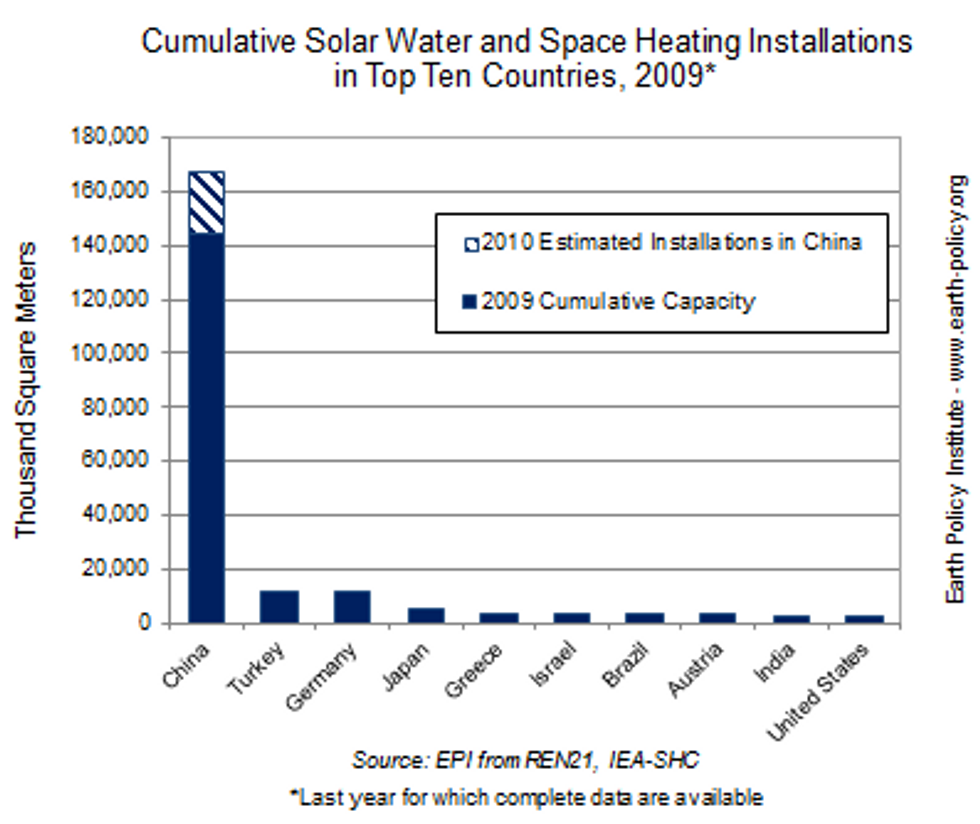 Other developing countries such as India and Brazil may also soon see millions of households turning to this inexpensive water heating technology. Once the initial installment cost of rooftop solar water heaters is paid back, the hot water is essentially free.
In Europe, where energy costs are relatively high, rooftop solar water heaters are also spreading fast. In Austria, 15 percent of all households now rely on them for hot water. Germany is also forging ahead. Some 2 million Germans are now living in homes with rooftop solar systems. Roughly 30 percent of the installed solar thermal capacity in these two countries consists of "solar combi-systems" that are engineered to heat both water and space.
The U.S. rooftop solar water heating industry has historically concentrated on a niche market—selling and marketing more than 9 million square meters of solar water heaters for swimming pools between 1995 and 2005. Given this base, the industry was poised to mass-market residential solar water and space heating systems when federal tax credits were introduced in 2006. Led by Hawaii, California and Florida, annual U.S. installations of these systems have more than tripled since 2005.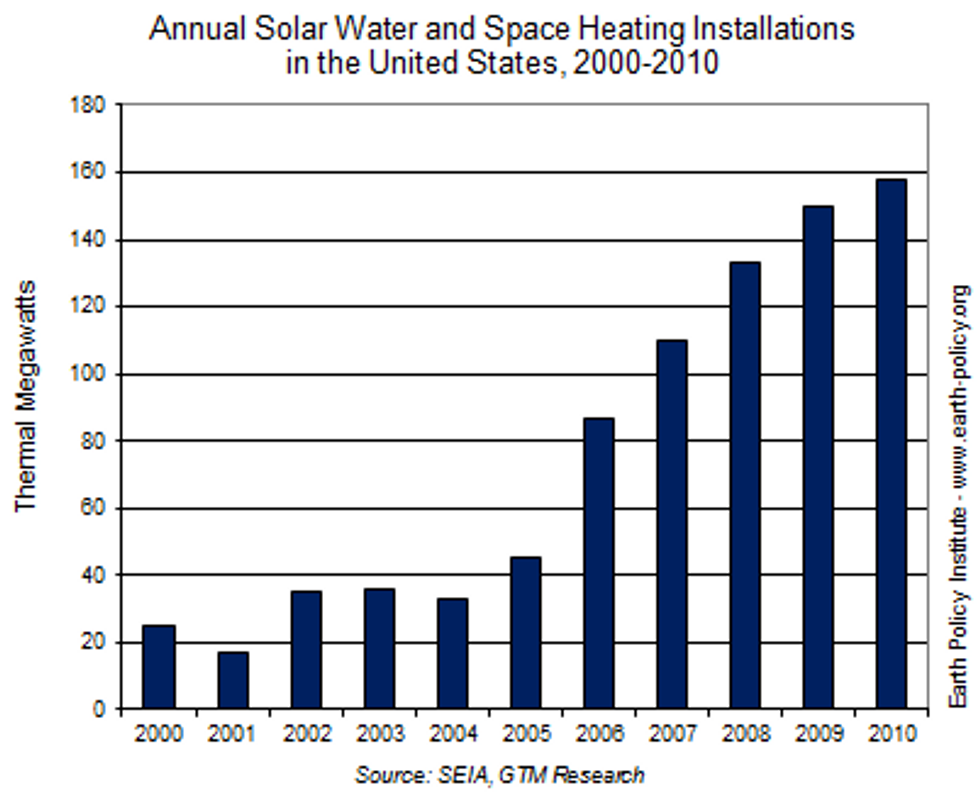 Despite the recent growth in U.S. installations, the country ranks 36th in installed capacity relative to its population, with just 0.01 square meters installed per person. Cyprus, on the other hand, currently leads the world in solar water heater area on a per capita basis, with 0.79 square meters per person. Israel ranks second with 0.56 square meters per person.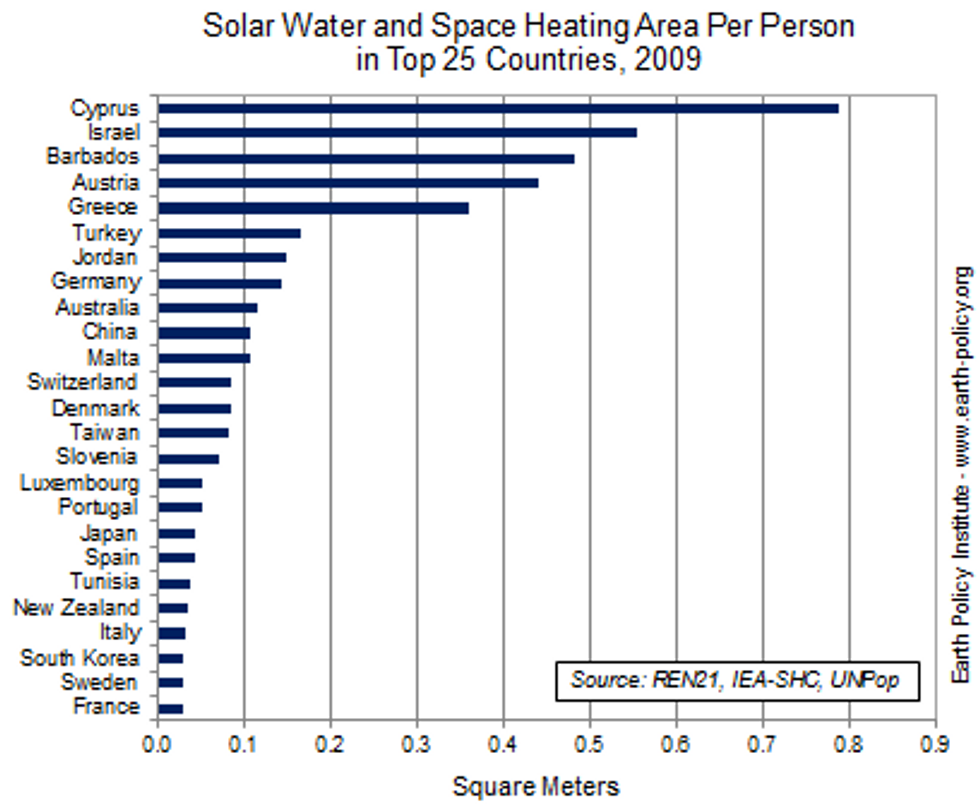 Inspired by the rapid adoption of rooftop water and space heaters in Europe in recent years, the European Solar Thermal Industry Federation (ESTIF) has established an ambitious goal of one square meter of rooftop collector for every European by 2020. Over the long term, ESTIF estimates that solar thermal has the potential to meet most of the region's low-temperature heating needs.
Numerous policies promoting renewable energy use for water and space heating exist around the world. Some governments have gone a step further, passing laws requiring solar water heaters in new construction. For a quarter-century, Israel was the only country to have a national mandate for solar hot water in buildings. Then in 2006, Spain began requiring that solar collectors be installed on all new or renovated buildings. Portugal followed quickly with its own mandate. In the U.S., Hawaii now requires that all new single-family homes have them.
Solar water and space heaters in Europe and China have a strong economic appeal, often paying for themselves from electricity savings in less than 10 years. With the cost of rooftop heating systems declining and more countries implementing favorable policies, the shift from fossil fuels to solar energy for heating water and space will likely accelerate.
For more data and information on the rapid growth of renewable energy worldwide, see World on the Edge by Lester R. Brown at www.earth-policy.org.
EcoWatch Daily Newsletter
Protesters march during a "Friday for future" youth demonstration in a street of Davos on Jan. 24 on the sideline of the World Economic Forum annual meeting. FABRICE COFFRINI / AFP / Getty Images
By Andrea Germanos
Youth climate activists marched through the streets of Davos, Switzerland Friday as the World Economic Forum wrapped up in a Fridays for Future demonstration underscoring their demand that the global elite act swiftly to tackle the climate emergency.
chuchart duangdaw / Moment / Getty Images
By Tim Radford
The year is less than four weeks old, but scientists already know that carbon dioxide emissions will continue to head upwards — as they have every year since measurements began — leading to a continuation of the Earth's rising heat.
Lucy Lambriex / DigitalVision / Getty Images
By Katey Davidson
Each year, an estimated 600 million people worldwide experience a foodborne illness.
While there are many causes, a major and preventable one is cross-contamination.
picture alliance / dpa / F. Rumpenhorst
By Arthur Sullivan
When was the last time you traveled by plane? Various researchers say as little as between 5 and 10 percent of the global population fly in a given year.
A Starbucks barista prepares a drink at a Starbucks Coffee Shop location in New York. Ramin Talaie / Corbis via Getty Images
By Cathy Cassata
Are you getting your fill of Starbucks' new Almondmilk Honey Flat White, Oatmilk Honey Latte, and Coconutmilk Latte, but wondering just how healthy they are?