This website uses cookies to ensure you get the best experience while browsing it. By clicking 'Got It' you're accepting these terms.
Groups Take on Meatpacking Industry to Defend Country of Origin Labeling
Aug. 26, 2013 11:44AM EST
Food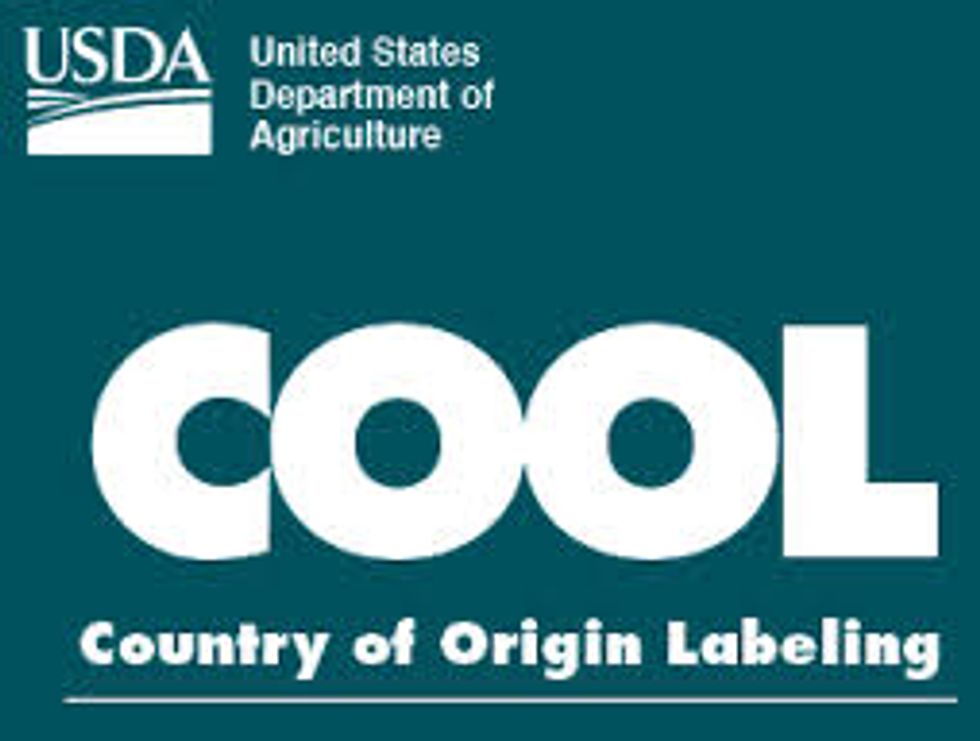 Four groups representing farmers, ranchers, rural communities and consumers filed court papers on Friday, to defend mandatory Country of Origin Labeling (COOL) from a spurious lawsuit filed by the meatpacking industry. R-CALF USA, Food & Water Watch, the South Dakota Stockgrowers Association (SDSGA) and the Western Organization of Resource Councils (WORC) petitioned the court to allow them to intervene and defend COOL.
Country of Origin Labeling was included in the 2002 and 2008 Farm Bills, but it has been under constant attack from domestic and foreign meatpackers that do not want consumers to know where their food is from and do not want to pay American farmers and ranchers a fair price for their livestock.
"Our interest is in preserving COOL for generations to come," said Silvia Christen, SDSGA executive director. "The COOL regulation that requires the meat labels to list each country where livestock was born, raised and harvested benefits U.S. cattle and sheep producers who can differentiate and promote American born and raised livestock in an increasingly international supermarket meat case."
The meatpackers allege in their lawsuit that the final 2013 COOL rules violate their constitutionally protected rights to freedom of speech, that the labels were not specifically authorized by the Farm Bill and that COOL labels provide no benefit to consumers.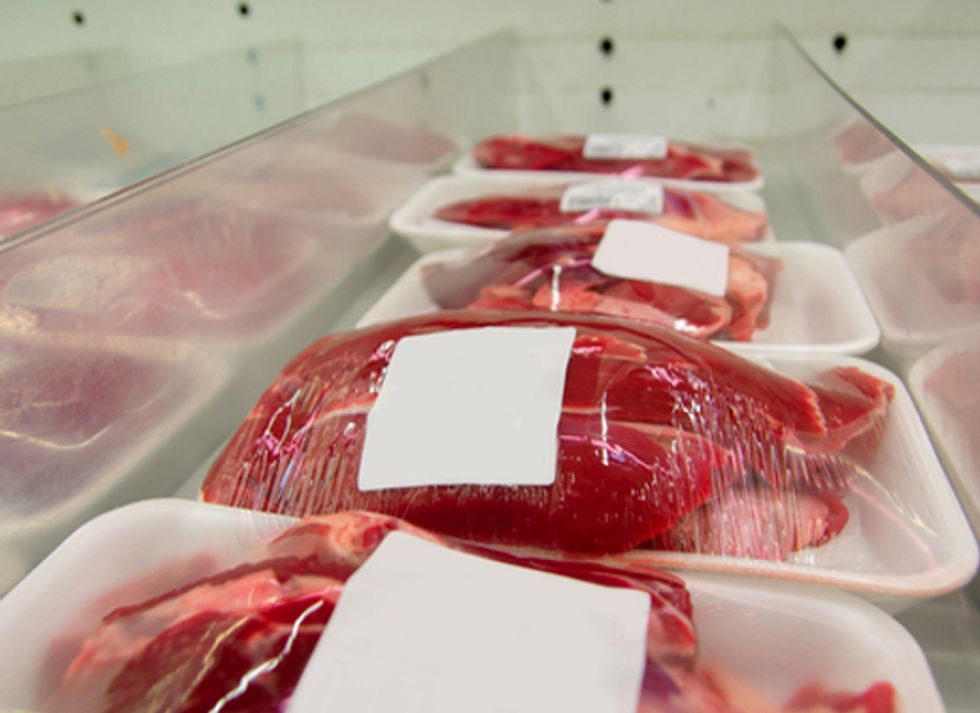 Photo courtesy of Shutterstock
"The meatpackers are demanding a first amendment right to deceive consumers by insisting on vague and misleading labels that do not let consumers choose all-American beef, pork and lamb products," said Food & Water Watch Executive Director Wenonah Hauter. "Consumers overwhelmingly support, use and deserve Country of Origin Labeling because they want to know the source of the food they are feeding their families."
The meatpackers' filed their lawsuit to prevent the United States Department of Agriculture (USDA) from implementing the final 2013 COOL rules, which requires muscle cuts of beef, pork, lamb and goat meat to display where the animal was born, raised and slaughtered and prohibits the confusing "commingled" mixed-origin label that has allowed meat from all-American born and raised livestock to be labeled as if it were a product of multiple countries, like "Product of USA, Canada" or "Product of Mexico, USA.
"Retaining the USDA's 2013 rules as law of the land will ensure that a U.S. label stands for family tradition, quality, pride and a safe and wholesome product by allowing consumers to truly know when a product is born, raised, and slaughtered in the U.S.," said Wilma Tope, a rancher for 30 years near Aladdin, WY, who submitted an affidavit in the suit and is a member of the WORC affiliate, the Powder River Basin Resource Council.
The meatpacker alliance that filed the suit against USDA's 2013 COOL rules included nine trade associations, including one Mexican and two Canadian livestock-producer groups as well as six domestic meatpacker or meatpacker-producer groups. Tomorrow, the meatpackers will argue for a preliminary injunction to immediately prohibit the new COOL rules from going into effect.
"Marketplace competition can no longer occur without COOL," said R-CALF USA CEO Bill Bullard adding, "In this global market, more imports from more countries are entering the U.S. each year and foreign meatpackers are trying to capture market share away from U.S. family farmers and ranchers. COOL allows U.S. cattle farmers and ranchers to highlight their product to U.S. consumers whom we believe will choose our exclusively U.S. produced product if they can identify it in the market."
"That's what this fight is all about: farmer and ranchers want competition while the meatpackers and their allies want to control the market," Bullard concluded.
Visit EcoWatch's FOOD page for more related news on this topic.

EcoWatch Daily Newsletter
A bushfire burns outside the Perth Cricket Stadium in Perth, Australia on Dec. 13, 2019. PETER PARKS / AFP via Getty Images

By Albert Van Dijk, Luigi Renzullo, Marta Yebra and Shoshana Rapley
2019 was the year Australians confronted the fact that a healthy environment is more than just a pretty waterfall in a national park; a nice extra we can do without. We do not survive without air to breathe, water to drink, soil to grow food and weather we can cope with.
By Fino Menezes
Everyone adores dolphins. Intelligent, inquisitive and playful, these special creatures have captivated humans since the dawn of time. But dolphins didn't get to where they are by accident — they needed to develop some pretty amazing superpowers to cope with their environment.
Protesters face off against security during the Dakota Access Pipeline protests. ROBYN BECK / AFP / Getty Images
In just two weeks, three states have passed laws criminalizing protests against fossil fuel infrastructure.
Donald Trump and Anthony Fauci, director of the National Institute of Allergy and Infectious Diseases, listen to White House coronavirus response coordinator Deborah Birx speak in the Rose Garden for the daily coronavirus briefing at the White House on March 29, 2020 in Washington, DC. Tasos Katopodis / Getty Images
President Donald Trump has bowed to the advice of public health experts and extended social distancing measures designed to slow the spread of the new coronavirus till at least April 30.
Pexels
By Charli Shield
At unsettling times like the coronavirus outbreak, it might feel like things are very much out of your control. Most routines have been thrown into disarray and the future, as far as the experts tell us, is far from certain.