Groups Plan Ballot Initiatives to Battle Climate Change in Washington and Oregon
Oct. 23, 2015 09:50AM EST
Climate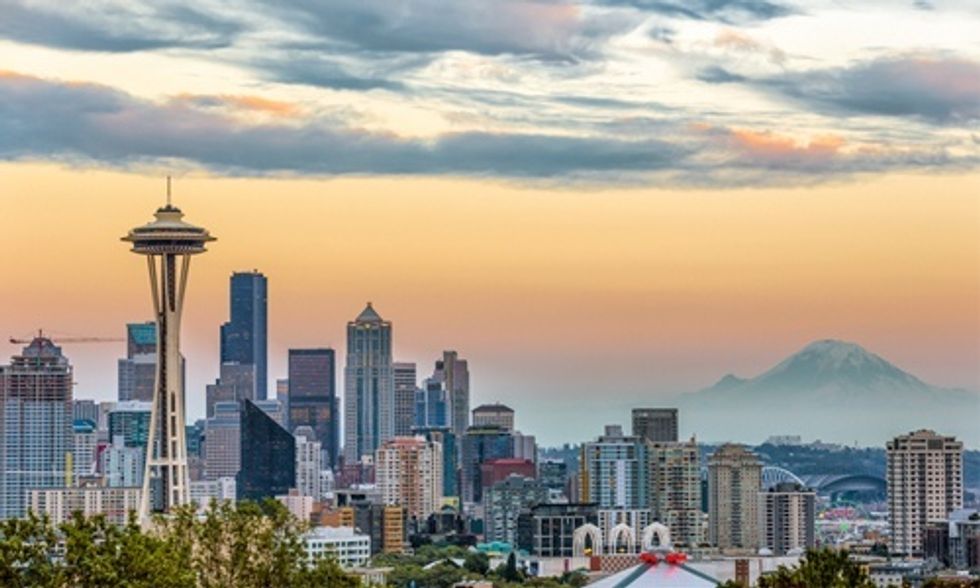 While climate activists around the world are hoping that the UN climate talks in Paris, COP21, will finally spur world leaders to take bold action on climate change, two U.S. states—Oregon and Washington—are taking matters into their own hands.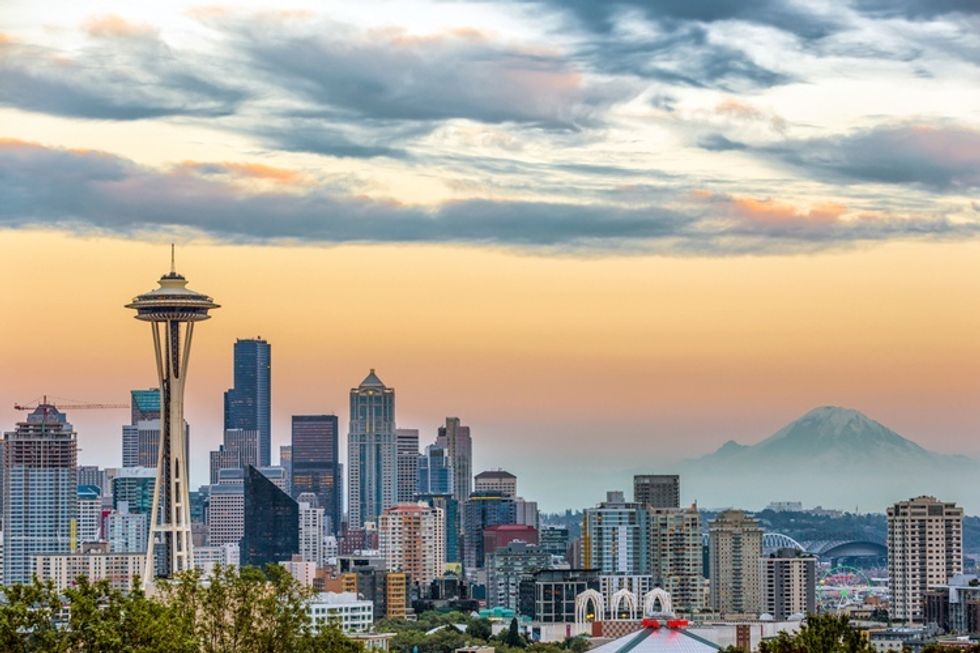 Photo credit: Shutterstock
In Oregon, there are two ballot measures. One would replace coal by 2030, mandating that renewable energy (other than hydro) double by 2040, accounting for 50 percent of the state's electricity use. Oregon still gets one-third of its electricity from coal, according to Renew Oregon, the group behind the initiative. They say that combined with hydro, Oregon would have 90 percent clean energy by 2040 if the measure passes. The second measure "attempts to make sure utilities comply by linking executive salaries with referendum goals," says Sustainable Business.
In Washington, an initiative would cap greenhouse gas emissions and put a price on carbon pollution, though many other details have not yet been determined, reports The Columbian. The measure "would build on the state's recently announced Clean Air Rule by enforcing existing global warming pollution reduction targets, charging the largest emitters a fee for each ton of carbon pollution they emit," says the Alliance for Jobs and Clean Energy, the group behind the initiative. "The funds will be invested in accelerating the transition to a clean energy economy and addressing the impacts of carbon pollution on our air, land and people."
"The solutions to climate change are opportunities to lift people out of poverty, create stable jobs in a resilient economy, protect our communities from extreme weather and invest in clean air for our families," said Washington State Labor Council President Jeff Johnson.
The coalition plans to gather the necessary signatures to put the measure on the 2016 ballot after the turn of the year. The Columbian reports there is a "competing effort," Initiative 732, which would also tax carbon pollution. Organizers have collected 270,398 signatures of the 330,000 needed to put I-732 before the 2016 Legislature. "If lawmakers don't act, it would go on the 2016 ballot," says The Columbian.
Both the Washington and Oregon groups cite the urgent threat of climate change for the ballot initiatives. "We're already feeling the effects of climate change," says Renew Oregon.
The National Oceanic and Atmospheric Administration (NOAA) just announced that September 2015 "blew away the margin for Earth's warmest month on record," as Mashable puts it. And the Pacific Northwest has been hit especially hard. Washington and Oregon had their warmest summers ever as the Pacific Northwest battled record heat and Washington dealt with its largest fire in state history. The two states, along with California and Nevada, recorded their warmest January to August, and are poised to see their hottest years ever, according to the NOAA.
According to Renew Oregon:
"If we don't lead, wildfires, extreme weather, heat waves and drought will become our new normal. These measures would make Oregon the first state to have a public vote to go coal free. Oregon has always been a leader on protecting the climate. By transitioning to clean energy, we join other states like Colorado, Hawaii, California, Vermont and New York with aggressive standards for renewable energy."
This summer, Hawaii became the first state in the nation to enact a 100 percent renewable energy standard. Earlier this month, California Gov. Jerry Brown signed a bill that mandates the state get 50 percent of its energy from renewable sources by 2030.
Colorado has a renewable energy standard of 30 percent by 2020 for investor owned utilities—Xcel Energy and Black Hills Corporation. New York and Vermont have set up aggressive renewable energy plans as well. Three U.S. cities—Aspen, Colorado, Burlington, Vermont and Greensburg, Kansas—have all gone 100 percent renewable and several more cities in the U.S. have set renewable energy targets as well.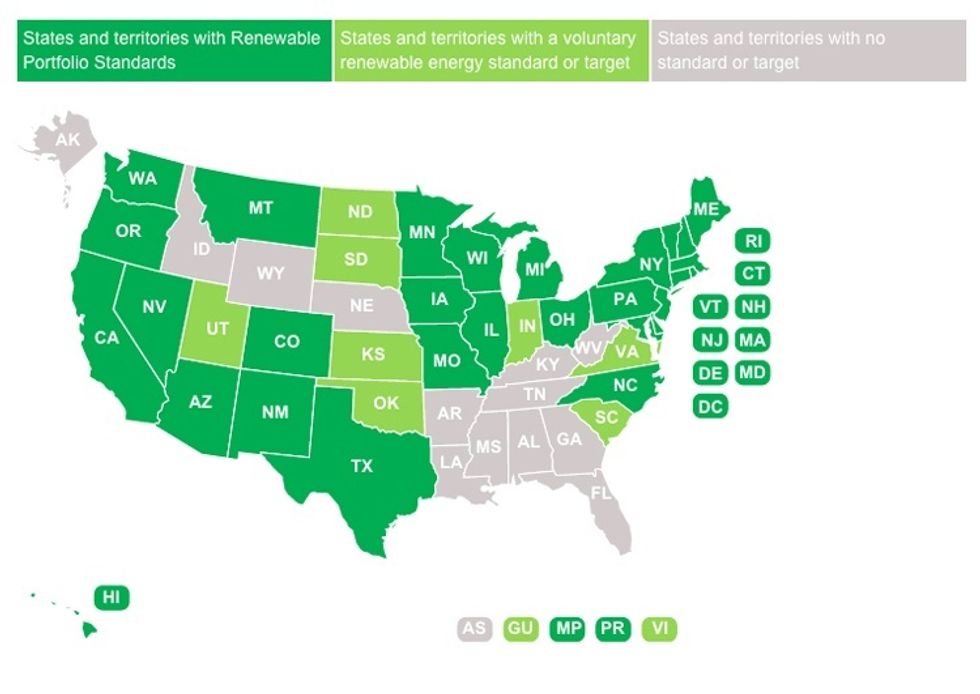 YOU MIGHT ALSO LIKE
Philippines to World Leaders: Our Survival Is Not Negotiable
3 Companies Say 'No' to GMO Arctic Apples
EcoWatch Daily Newsletter
Related Articles from EcoWatch
Recent Stories from EcoWatch