Groups Launch Ballot Initiative to Give Coloradans Local Control Over Fracking
Feb. 24, 2014 03:35PM EST
Fracking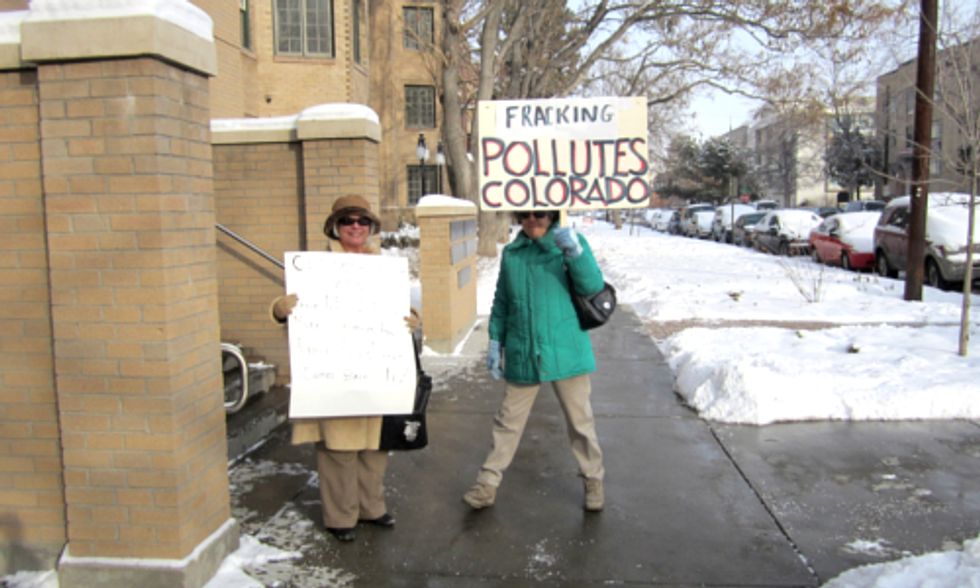 Colorado had a busy weekend, launching a state ballot initiative that would give residents control over whether to allow fracking in their communities and approving fracking regulations for methane.
The state's Air Quality Control Commission approved regulations jointly created by the Environmental Defense Fund (EDF) and large oil and gas companies like Anadarko Petroleum Corp. and Noble Energy Inc. that are designed to fix tank and pipe leaks as a way to reduce emissions from fracking, Bloomberg reported.
"This is a model for the country," EDF Rocky Mountain Regional director Dan Grossman said. "We've got this simmering battle between the oil and gas industry and neighborhoods throughout the state that are being faced with development. That degree of acrimony is pushing the industry and policy makers to look for ways to get some wins."
A group named Local Control Colorado doesn't agree with that assessment and wants residents to determine whether fracking should be permitted where they live. The organization submitted language to the Colorado Legislative Council for a constitutional amendment to place control over fracking Colorado directly in the hands of constituents.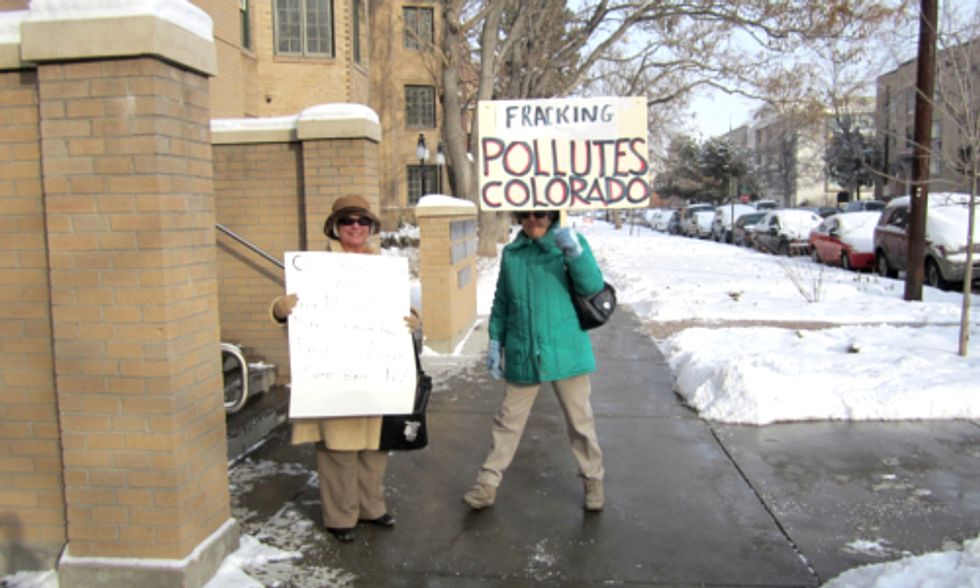 Once the state approves the language, Local Control Colorado will need to collect 86,000 signatures by Aug. 4 to qualify for the November ballot.
"My first responsibility is to my children—to ensure they have a healthy community in which to grow up," said Laura Fronckiewicz, a member of Our Broomfield, one of the organizations within Local Control Colorado. "Gov. Hickenlooper has failed to keep us safe from fracking. For this reason, this ballot measure is necessary to ensure that we have the right to determine whether fracking is allowed next to our homes or schools."
Gary Wockner, an environmentalist in Colorado, also opposed the regulations, saying their impact will be minimal, at best.
"These new rules will result in a partial reduction of emissions on some of the wells and facilities, while at the same time new drilling and fracking continues to run rampant across Colorado," Wockner said. "Consequently, whatever is gained by these rules will be overwhelmed by the new drilling and Colorado's air pollution and methane emissions will get worse." 
In the past 15 months, the residents of  Fort Collins, Boulder, Lafayette Longmont and Broomfield made history by passing local measures to stop fracking. They did so in the face of an estimated $1.3 million in combined spending by the oil and gas industry to defeat these initiatives, Local Control Colorado said. Hickenlooper also authorized state funds to launch two lawsuits against Longmont in response to the ban.
The Colorado Oil and Gas Association also sued Fort Collins, Longmont and Lafayette to undermine votes.
Still, it was Hickenlooper who asked the energy companies and environmental groups to to write the first-of-a-kind set of controls. The state's Air Quality Control Commission approved the new regulations by an 8-to-1 count Saturday after five days of hearings.
While Noble complied, it also complained about the financial ramifications it will have on its company. A company official told Bloomberg that it would cost about $3 million per year to comply with the new rules. 
With more than 51,000 fracking wells in Colorado that leak methane, the primary component of natural gas and a potent greenhouse gas, that's the last thing most people in Colorado are concerned with.
"We need to keep the fossil fuels in the ground," Wockner said. "Trying to cure climate change by switching from coal to gas is like trying to cure lung cancer by switching from Marlboro's to low-tar cigarettes—too little, too late."
Visit EcoWatch's FRACKING page for more related news on this topic.

EcoWatch Daily Newsletter