This website uses cookies to ensure you get the best experience while browsing it. By clicking 'Got It' you're accepting these terms.
Groups Find Flaws in Fracked Gas Export Plan
Feb. 26, 2013 08:55AM EST
Energy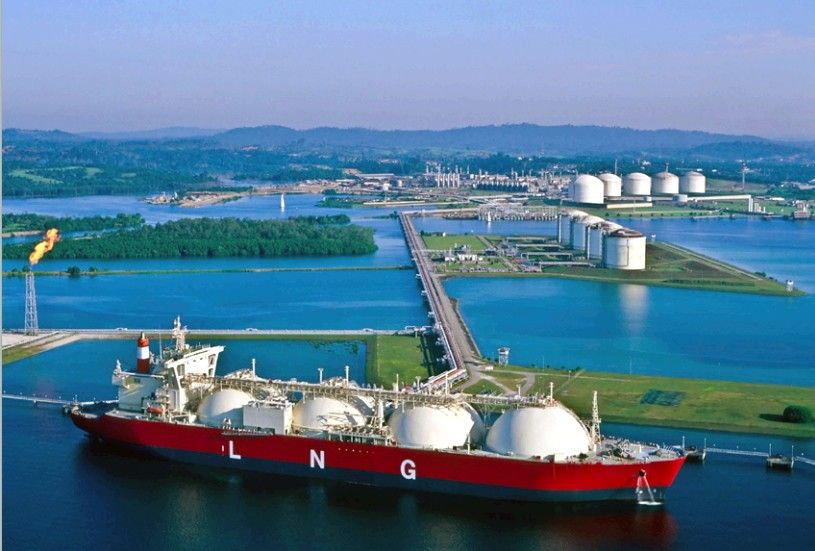 Yesterday, the Sierra Club—including its Colorado, Kansas, Michigan, Oregon, Pennsylvania, Texas and Wyoming Chapters—Catskill Citizens for Safe Energy, Center for Biological Diversity, Clean Air Council, Columbia Riverkeeper, Delaware Riverkeeper, Lower Susquehanna Riverkeeper, Shenandoah Riverkeeper and Upper Green River Alliance, submitted technical comments to the Department of Energy (DOE) responding to a flawed economic study of exporting natural gas conducted by NERA Consulting.
The DOE is using the NERA study to inform its decision on whether to approve 16 applications for developing export liquefied natural gas (LNG) terminals. Together, the pending applications would add export capacity for immense volumes of gas equivalent to about 45 percent of current domestic production. The increased demand for natural gas in the domestic and global markets would mean more fracking by oil and gas companies, which already exploit exemptions from major federal environmental laws, including the Clean Air Act and the Safe Drinking Water Act.
"The DOE has a responsibility to protect the public interest," says Deb Nardone, Beyond Natural Gas campaign director. "We need DOE to redo this flawed study to ensure serious considerations are made to protect our environment, public health and the economy before acting on LNG export proposals."
The comments include recommendations for DOE to:
Reject NERA Consulting's flawed economic report on LNG exports, which shows that the primary effect of exporting LNG would be a transfer of wealth from the majority of Americans to a small minority of oil and gas corporations and their shareholders. NERA's study states that many wage earners would be affected by rising energy costs and loss of jobs in a variety of sectors, yet concludes that exports are in the public interest;
Redo the economic study, taking into account the real costs of exporting LNG from the U.S., including environmental and health impacts, as well as loss of jobs across many affected industries;
Complete a full environmental impact analysis for exporting natural gas, as required by the National Environmental Policy Act. As the Environmental Protection Agency has repeatedly advised DOE, a comprehensive environmental impact statement is essential to understanding the public health and environmental implications of increased domestic fracking.
For more information on why policymakers and the public need fair analysis and disclosure of the risks of LNG export before deciding whether to allow exports, read the Sierra Club's Look Before the LNG Leap report.
Visit EcoWatch's FRACKING page for more related news on this topic.
——–
Sign the petition today, telling President Obama to enact an immediate fracking moratorium:

EcoWatch Daily Newsletter
Large food companies are following in the footsteps of fast-food restaurants such as Burger King and KFC by offering meat alternatives. Getty Images
By Elizabeth Pratt
Hormel, Kellogg's, and Kroger are among the large companies now planning to offer "fake meat" products at grocery stores.
Experts say the trend toward plant-based meats coincides with consumers' desires to eat less meat.
However, experts urge consumers to closely check package labels as a product isn't necessarily healthy just because it's described as plant-based.
In grocery stores and fast-food outlets around the U.S., a revolution is taking place.
Colombia rainforest. Marcel Oosterwijk / CC BY-SA 2.0
Many of us think of the Amazon as an untouched wilderness, but people have been thriving in these diverse environments for millennia. Due to this long history, the knowledge that Indigenous and forest communities pass between generations about plants, animals and forest ecology is incredibly rich and detailed and easily dwarfs that of any expert.
picture-alliance / Newscom / R. Ben Ari
By Wesley Rahn
Plastic byproducts were found in 97 percent of blood and urine samples from 2,500 children tested between 2014 and 2017, according to a study by the German Environment Ministry and the Robert Koch Institute.

Pexels
Medically reviewed by Daniel Bubnis, MS, NASM-CPT, NASE Level II-CSS
Hot yoga has become a popular exercise in recent years. It offers many of the same benefits as traditional yoga, such as stress reduction, improved strength, and flexibility.
Lara Hata / iStock / Getty Images
By SaVanna Shoemaker, MS, RDN, LD
Rice is a staple in many people's diets. It's filling, inexpensive, and a great mild-tasting addition to flavorful dishes.
An image of the trans-alaskan oil pipeline that carries oil from the northern part of Alaska all the way to valdez. This shot is right near the arctic national wildlife refuge. kyletperry / iStock / Getty Images Plus
The Trump administration has initialized the final steps to open up nearly 1.6 million acres of the protected Alaskan National Wildlife Refuge to allow oil and gas drilling.