Group Fights Gas Storage and Transportation Hub in Finger Lakes Region
Mar. 01, 2012 01:44PM EST
Energy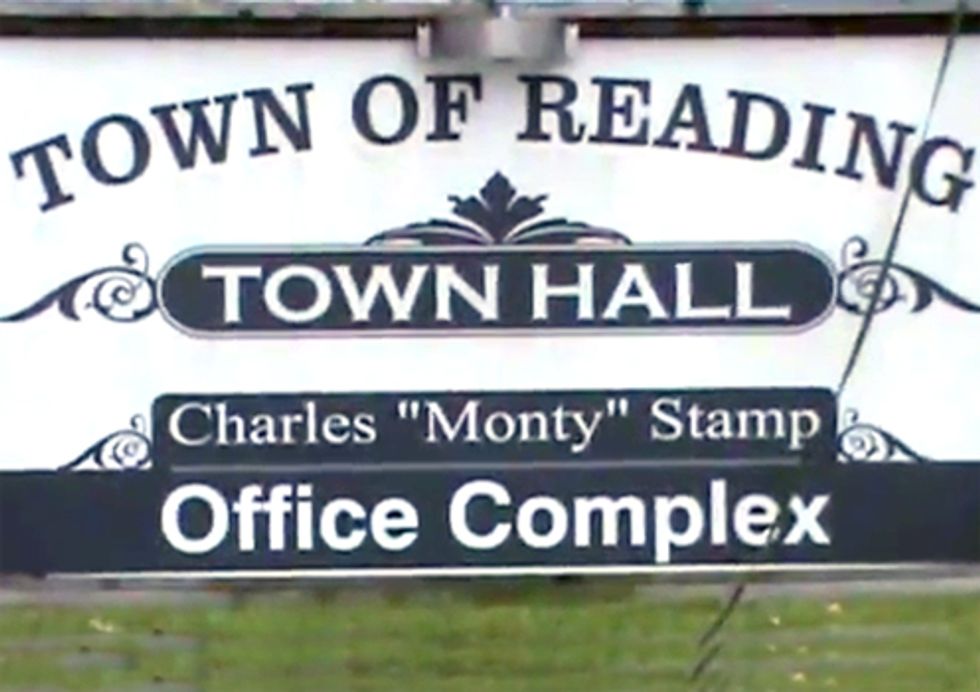 Gas Free Seneca was formed in early 2011 in response to Inergy, LP's plan to "build an integrated gas storage and transportation hub in the Northeast," according to its press announcement, at the U.S. Salt plant just North of Watkins Glen, NY. Gas Free Seneca started out as a small group of concerned citizens trying to spread the word about the proposed LPG storage facility. Since its inception, Gas Free Seneca has grown into a coalition of concerned citizens, local business owners and regional environmental groups. The goal for Gas Free Seneca is to protect Seneca Lake, its environs and local home-grown businesses from the threat of massive industrialization.
Inergy purchased the U.S. Salt plant in 2008. The company plans to spend $40-50 million to develop liquefied petroleum gas (LPG) storage in depleted salt caverns at the U.S. Salt property that have been capped for more than 50 years. Inergy's initial permit application calls for 2.1 million barrels (88.2 million gallons) of liquid propane and butane storage.
CURRENT STATUS
The New York State Department of Environmental Conservation (DEC) was concerned enough about the potential for significant environmental impacts from this project that they took over Lead Agency Status from the Town of Reading and required Inergy to submit a Draft Supplemental Environmental Impact Statement (DSEIS). Inergy submitted the statement, but it was termed inadequate by the DEC, and the company will soon address additional concerns as outlined by the DEC. Once the DEC releases the final amended DSEIS, the public will have an opportunity to comment on this planned project before it goes to the Reading Town Planning Board for final approval.
LOCATION
A portion of a 576-acre site around the U.S. Salt plant in Reading, N.Y., which is roughly 2 miles north of Watkins Glen on the west side of Seneca Lake.
THE DEAL
According to the DSEIS, Schuyler County gets 8-10 permanent, full-time jobs and approximately $440,000 per year to the county, school district and Town of Reading in lieu of taxes. The SchuylerCounty Partnership for Economic Development (SCOPED) receives a one-time payment of $290,000.
THE BRINE POND
As this facility moves the LPG in and out of the salt caverns, the gas will be displaced by brine, which will be stored above ground in a 14-acre, open air pit situated on the steep hillside roughly 2,500 feet from Seneca Lake with an earthen berm on the downhill side. A total of 27 acres with its berm, this pond is designed to hold nearly 100 million gallons of brine that is many times saltier than seawater. The DEC has expressed concerns about liner stability and the overall design proposed for this project.
TRANSPORTATION DEPOT
To service the storage facility, Inergy will build a new truck depot capable of loading and unloading 4 semi-trucks per hour and a new 6 track siding capable of loading and unloading 24 rail cars in 12 hours. This depot will be able to run 24 hours a day, 7 days a week, year round, bringing trucks and train cars filled with propane and butane in and out of this facility in a constant cycle. The trucks will run through RTs 14 and 14A and the train cars will cross the tracks running over the Gorge.
THE FLARE STACK
A 60-foot flare stack, with a clearly visible burning flame, would be erected to handle burn off of LPG during the brine transfer process. The DEC has questioned whether the proposed flare stack can handle the capacity that would be needed in certain instances.
COMPRESSORS
The nature of injecting LPG deep into salt caverns requires machinery to compress the propane and butane and force it into the ground under high pressure. There will be four 700hp compressors on the site. Many of the concerns expressed by the DEC are focused on the noise level emitted from thesecompressors.
WHY CITIZENS AND LOCAL BUSINESSES ARE OPPOSING THIS FACILITY—IT'S BAD FOR OUR ECONOMY
Further industrialization of this region will irreparably damage the growing wine and tourism industries that many local families have worked for several generations to develop. Inergy has been acquiring LP and natural gas storage in this region since 2005 and as stated above, they hope to make the Finger Lakes Region, "a gas storage and transportation hub" for the northeastern states.
The company has documented plans to increase their salt cavern storage capacity to 5 million barrels (210 million gallons) of LPG and has recently acquired NYSEG's 2 billion cubic feet of underground natural gas storage with plans to expand to 5-10 billion cubic feet. The volume of gas to be stored in this area is unprecedented. This proposed LPG storage facility alone will be the largest in the Northeast and one of the largest in the U.S.
Tourism Data (Not including wineries and vineyards)
In 2008, Schuyler, Seneca, Ontario, and Yates county visitors spent more than $307 million. The tourism sector employed 6,335 people and generated $146 million in labor income. Visitor spending contributed $20 million in local taxes, and $19 million in state taxes. Source: Andrew Rumbach (Doctoral Candidate Cornell University Dept. of City and Regional Planning)
Vineyards & Wineries around Seneca Lake
In 2010, there were 21 firms classified as grape vineyards, employing a total of 161 people and paying wages of approximately $2.7 million and 45 firms classified as wineries, employing 1,017 people and paying wages of approximately $24.5 million. The constant truck traffic running up and down Rt. 14, as well as the noise and visible industrial zone will hinder tourism to this region, and massive industrialization of this scale has been known to negatively affect property values. Source: NYS Dept. of Labor, Andrew Rumbach
Why would we risk all these jobs and livelihoods in wine production and tourism for an industrial landscape?
Relationship to Marcellus Shale Drilling
Although this is not a fracking issue, the relationship to it (via natural gas storage) is what
multiplies the level of industrialization. John Sherman, Inergy's CEO, talks about the transportation and storage hub and its relationship to the Marcellus Shale in a video titled "Inergy: Making Marcellus Happen." In it, he states:
"Inergy's opportunities in the Northeast continue to be enhanced by the Marcellus Shale. The aggressive pace of exploration and development of the Marcellus will play an
important role in Inergy's midstream growth."
IT CREATES MASSIVE SAFETY HAZARDS
Unfortunately, this industry is not without accidents. Most alarming are the risks of catastrophic fires and explosions of millions of cubic feet of volatile liquid gas that can affect more than a 3-square-mile radius of the facility, encompassing Watkins Glen and surrounding homes and businesses.
According to a representative of Falcon Gas Storage, in 2002 there were 407 underground gas storage facilities in operation in the US and only 7 percent of them were salt cavern storage facilities. Since 1972, there have been 11 instances of catastrophic failure of underground gas storage facilities and each one has been a salt cavern facility. Many have included explosions with fire and loss of life, and some have required the evacuation of entire towns. Communities in states like Texas, Louisiana, Oklahoma, Kansas, and Missouri have lived with massive, industrial scale methane and LPG storage facilities as their neighbors and have had to adapt to potential dangers. Local communities have emergency management plans already in place and equipment and personnel to handle a worst case scenario. Our local, mostly volunteer, fire departments and emergency first responders are not equipped to handle disasters of this magnitude.
IT PUTS OUR BEAUTIFUL LAKE, THE SURROUNDING REGION, AND OUR HEALTH AT RISK
The proposed LPG facility represents air, water, soil and noise pollution concerns. Risks of gas leaks and compromised brine pits on steep slopes can devastate water and soil quality, as well as wildlife in and around the lake. Seneca Lake is a Class AA drinking water source for 100,000 people, and salt contamination to potable water supplies is nearly impossible to remediate. This facility and the upsurge in truck traffic will dramatically increase the release of volatile organic compounds (VOCs), which are known to be particularly harmful to grapevines. Massive industrial lights, noise and emissions from the compressors, trains and trucks at the center of a tourist region are cause for serious ongoing concern.
MISCONCEPTIONS AND REASONS WHY PEOPLE HAVE HESITATED TO SPEAK OUT AGAINST THIS PROJECT
"It's nothing new."
Because of the sheer size of the proposed project, and Inergy's stated aim to become "the storage and transportation hub for the entire Northeast," this is new. This project will create a level of industrialization that this region has not seen. "The salt caverns are so deep, they won't affect us." Even if no catastrophic event happens underground, what happens above ground is certainly going toaffect us in innumerable ways as outlined above.
"This is too political to get involved."
This is not a political issue. This is largely an economic issue, as well as an issue of risk assessment. The citizens and businesses that make up the Gas Free Seneca coalition represent all major political party affiliations. We see this proposed project as a bad business deal that creates unnecessary health, safetyand environmental risks.
"This project will create jobs, and there is money to be made."
Eight to ten jobs is miniscule compared to the jobs that would be lost in the wine and tourism industries if this deal goes through. The real money to be made from this project is Inergy's, and this company isn't even based in the Finger Lakes.
"People are scared to stand up by themselves."
No one is alone in this fight. That is exactly why Gas Free Seneca was created—to create one unified coalition.
Thank you for taking the time to read more about this issue. We hope you will join us in our efforts to KEEP SENECA BEAUTIFUL!
EcoWatch Daily Newsletter
Related Articles from EcoWatch