Groundbreaking Study: 5 Trillion Pieces of Plastic Floating in World's Oceans
Dec. 11, 2014 01:42PM EST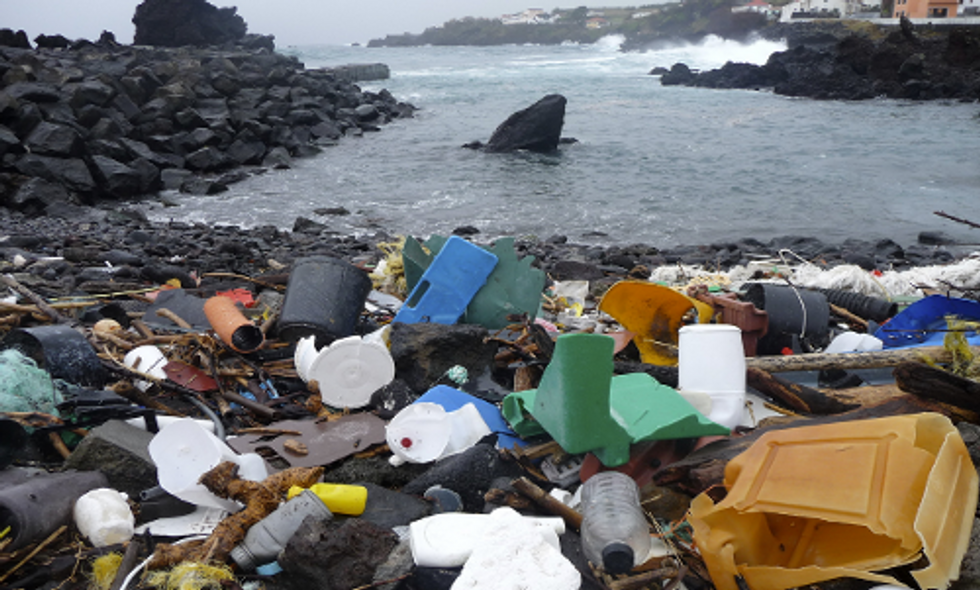 You've probably heard of the 5 Gyres, those huge deposits of plastic found in rotating masses in the world's oceans. Now a new study released yesterday by the 5 Gyres Institute provides the first comprehensive estimate of how much plastic there actually is in the world's oceans. It found that plastic was not just confined to the gyres, but was widely dispersed throughout the oceans. The report was compiled from information gathered during 24 expeditions from 2007-2013.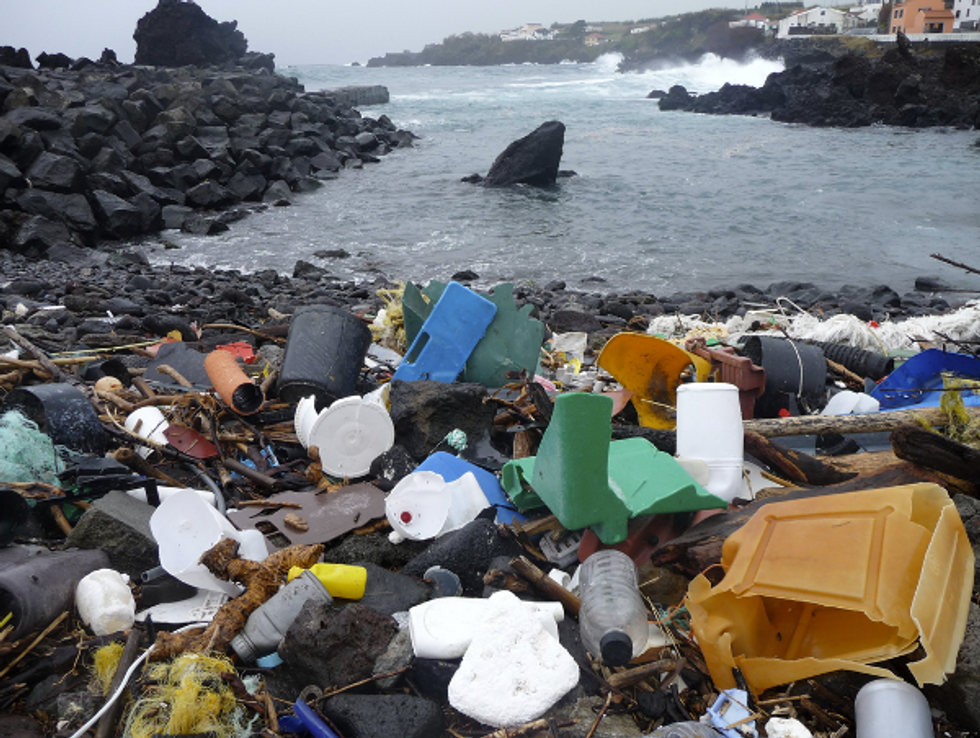 The estimate concludes that approximately 5.25 trillion plastic particles—about 269,000 tons—have ended up in the oceans. It looked at both microplastics and macroplastics. Previously, studies only look at particular size classes of plastic so their density estimates were much lower. The study showed that, despite a loss of microplastics from the surface of the five gyres, there was a large volume and widespread distribution of the smallest of the microplastics in remote ocean areas.
"When The 5 Gyres Institute formed, we set out to answer a basic question: how much plastic is out there?" says Marcus Eriksen, director of research for the 5 Gyres Institute. "After six long years and a wide-reaching collaboration, we have completed the most comprehensive plastic pollution study to date. We've found microplastic ocean pollution, in varying concentrations, everywhere in the world. Our findings show that that the garbage patches in the middle of the five subtropical gyres are not final resting places for floating plastic trash. Unfortunately, the endgame for microplastic is dangerous interaction with entire ocean ecosystems. We should begin to see the garbage patches as shredders, not stagnant repositories."
Plastic, swept into the ocean from rivers, coastal activity and shipping lanes, degrades into microplastics as it travels from land to distant parts of the oceans. These plastics have been found in ice cores, coastal sediments, the circulatory system of mussels, zooplankton, lugworms living in sediment, on the sea floor and in the water column. The widespread dispersal of microplastic is an issue since smaller particles absorb more pollutants which are then ingested by marine organisms.
"The garbage patches could be a frightfully efficient mechanism for corrupting our food chain with toxic microplastics," said Eriksen.
The 5 Gyres Institute hopes the new information will spur more people, businesses and government agencies into action.
"Knowing that plastic pollution becomes hazardous waste in the ocean, it is essential that innovative products and packaging designed for recovery replace the single-use, throw away culture of the past," said Eriksen. "The good news is, we don't have to go out and clean the oceans, and if we stop adding to the problem, the oceans will clean themselves. It's time to focus our mitigation strategies upstream from production to disposal. The status quo is not acceptable. Our goal is to vanquish the idea that oceans can bear our waste and to usher in an age of restoration and responsibility."
YOU MIGHT ALSO LIKE
5 Gyres of Plastic Trash Pollutes the World's Oceans
How Acidification, Overfishing and Plastics Threaten the World's Oceans
22 Facts About Plastic Pollution (And 10 Things We Can Do About It)
EcoWatch Daily Newsletter