Groundbreaking Settlement Ends Uncontrolled Oil Leaks at Eight of Nation's Biggest Dams
Aug. 05, 2014 08:57AM EST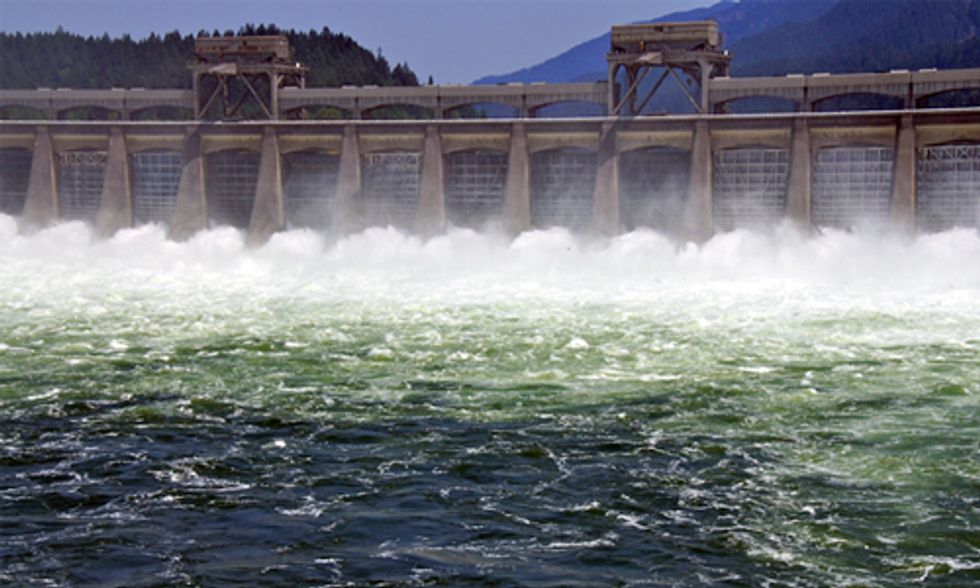 A groundbreaking settlement was announced yesterday that guarantees an end to uncontrolled oil leaks at eight Columbia and Snake River dams. This settlement, between Columbia Riverkeeper and the U.S. Army Corps of Engineers, brings some of the nation's biggest dams into compliance with the Clean Water Act.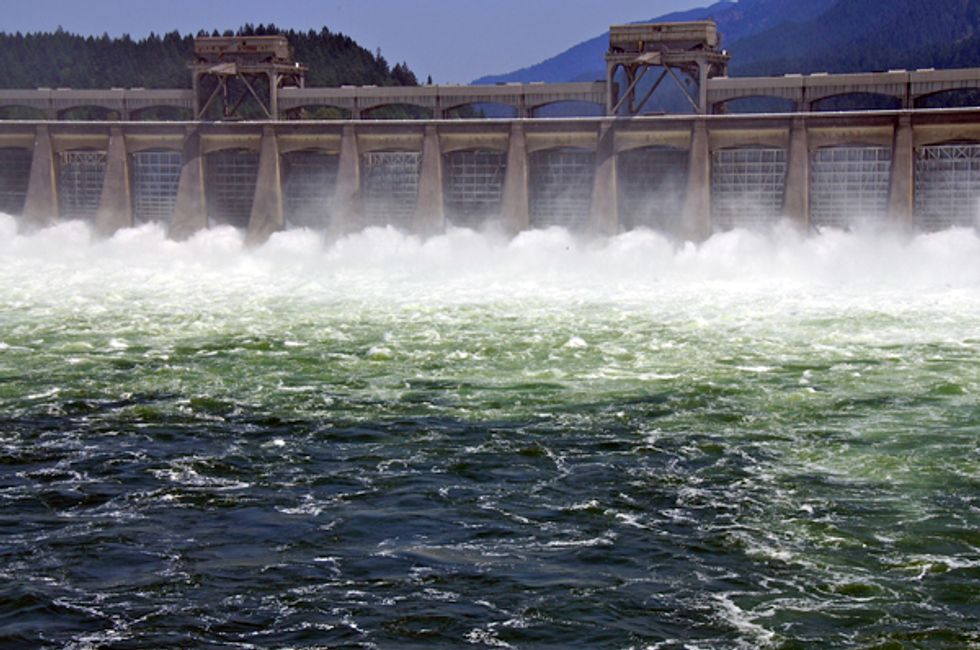 "This is a groundbreaking agreement for clean water," said Brett VandenHeuvel, executive director of Columbia Riverkeeper. "For years, the Army Corps has allowed harmful oil pollution to flow into the Columbia and Snake Rivers, and finally that will stop. With the dams coming into compliance with the Clean Water Act, we will see an end to toxic discharges and chronic seepage of pollutants that have been harming our communities."
The settlement mandates the Army Corps applies for Clean Water Act permits from the U.S. Environmental Protection Agency for eight of the largest dams on the Columbia and Snake Rivers, including  the Bonneville, John Day and Dalles and McNary in Oregon, and the Ice Harbor, Lower Monumental, Little Goose and Lower Granite in Washington state. 
The amount of oil and toxic pollution allowed to be discharged by the dams will be limited based on Clean Water Act permits. The permits will require the Army Corps to install "best available technology" to control spills. Pollution monitoring will be required and the Army Corps will have to switch from petroleum lubricants to a vegetable or biodegradable oil if feasible.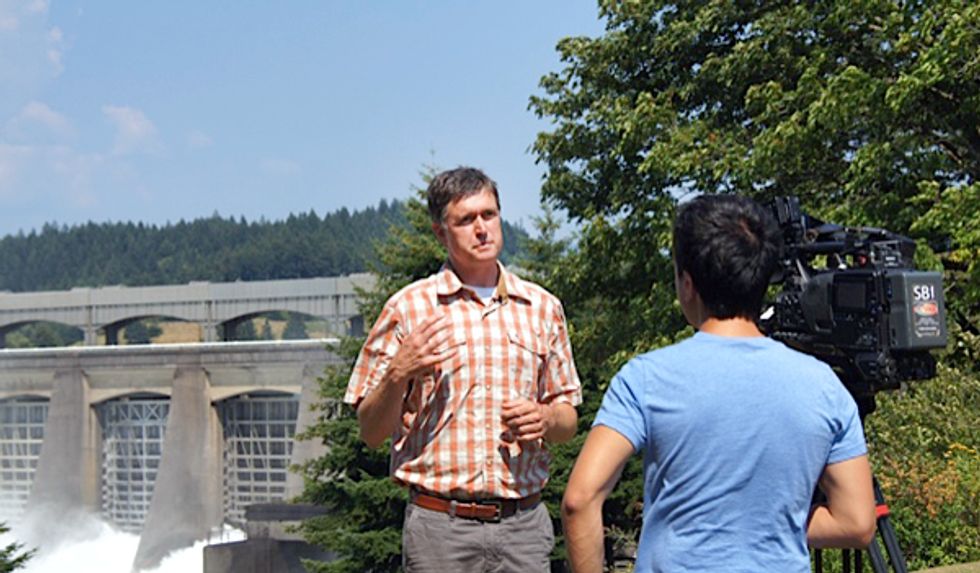 This settlement comes a year after Columbia Riverkeeper first sued the Army Corps to end this unchecked oil pollution. There have been dozens of oil spills and chronic oil leaks at these dams, including in 2012 when the Army Corps discharged more 1,500 gallons of PCB-laden transformer oil at the Ice Harbor Dam on the Snake River. The oil from the Ice Harbor spill contained PCBs at levels 14,000,000 percent greater than state and federal chronic water quality standards. According to the U.S. Environmental Protection Agency, PCBs cause cancer, as well as a variety of other adverse health effects on the immune system, reproductive system, nervous system and endocrine system. 
Columbia Riverkeeper is hopeful that, since the Army Corps is the largest owner-operator of dams in the U.S., this settlement will signal a new era of accountability for the hundreds of hydro dams nationwide.
"We rely on toxic-free fish to fuel business in communities along the Columbia and Snake Rivers," said Bob Rees, Columbia River fishing guide and executive director of the Association of Northwest Steelheaders. "Columbia Riverkeeper's work forcing the Corps to fess up to oil pollution from the dams and do something about it is critical to keeping Northwest rivers clean." 
You Might Also Like
Toxic Algae Bloom Leaves 500,000 Without Drinking Water in Ohio
10 Biggest Threats to Human Existence
Groundwater Disappearing Much Faster Than Lake Mead in Colorado River Basin
EcoWatch Daily Newsletter