Groundbreaking Ruling: State Has Constitutional Obligation to 'Stem the Tide of Global Warming'
Late last night, King County Superior Court Judge Hollis R. Hill issued a groundbreaking ruling in the unprecedented case of eight youth petitioners who requested that the Washington Department of Ecology write a carbon emissions rule that protects the atmosphere for their generation and those to come.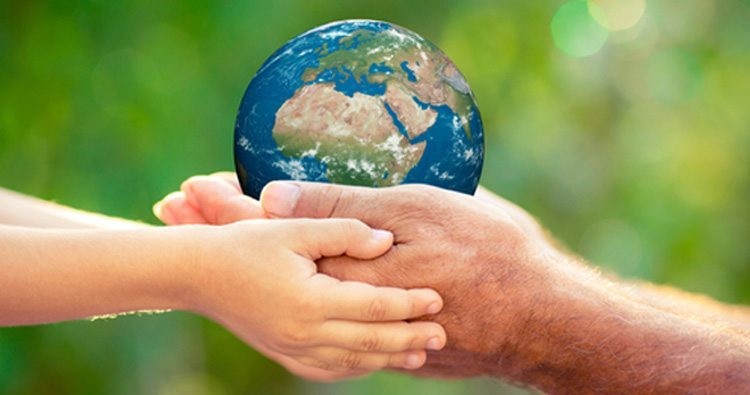 Photo credit: Shutterstock
In a landmark decision, Judge Hill declared "[the youths'] very survival depends upon the will of their elders to act now, decisively and unequivocally, to stem the tide of
global warming
… before doing so becomes first too costly and then too late."
Highlighting inextricable relationships between navigable waters and the atmosphere, and finding that separating the two is "nonsensical," the judge found the public trust doctrine mandates that the state act through its designated agency "to protect what it holds in trust." The court confirmed what the Washington youth and youth across the nation have been arguing in courts of law, that "[t]he state has a constitutional obligation to protect the public's interest in natural resources held in trust for the common benefit of the people."
"It's incredible to have the court finally say that we do have a right to a healthy atmosphere and that our government can't allow it to be harmed," said 13-year-old petitioner Gabriel Mandell. "This ruling means that what the Department of Ecology does going forward in its rulemaking has to protect us, the kids of Washington, and not just us, but future generations too, like my children and those to come. Now they can't decide to protect short-term economic fears and ignore us because we have constitutional and public trust rights to a stable climate!"
The court validated the youths' claims that the "scientific evidence is clear that the current rates of reduction mandated by Washington law ... cannot ensure the survival of an environment in which [youth] can grow to adulthood safely." The judge determined that the state has a "mandatory duty" to "preserve, protect and enhance the air quality for the current and future generations," and found the state's current standards to fail that standard dramatically for several reasons.
The judge continued, writing that "current scientific evidence establishes that rapidly increasing global warming causes an unprecedented risk to the Earth, including land, sea, the atmosphere and all living plants and creatures."
The youth petitioners first requested the state initiate greenhouse gas rulemaking procedures in June 2014. The state refused to do so in August of the same year. The youth appealed that refusal last September, and in a June 2015 decision highlighting the urgency of the climate crisis, the judge ordered the state to reconsider the youth's petition taking into account current climate science.
Then, in July 2015, the youth plaintiffs met with Gov. Inslee to plead their case personally. Just 11 days later, Gov. Inslee ordered the Department of Ecology to institute greenhouse gas rulemaking, as the youth had requested for more than a year. In August 2015, the Department of Ecology again refused the youths' request for a science-based rulemaking because they had initiated similar rulemaking at Gov. Inslee's request. Because the Department of Ecology also rejected the youths' constitutional and public trust rights, the case, resulting in this decision, was argued in front of Judge Hollis Hill on Nov. 3, 2015.
"In this important ruling, Judge Hill has made it very clear what [the Department of] Ecology must do when promulgating the Clean Air Rule: preserve, protect and enhance air quality for present and future generations and uphold the constitutional rights of these young people," said Western Environmental Law Center attorney Andrea Rodgers. "We will hold Ecology accountable every step of the way to make sure that Judge Hill's powerful words are put into action. This is a huge victory for our children and for the climate movement. To Gov. Inslee, we hope you take this message with you to Paris and heed Judge Hill's finding that 'if ever there were a time to recognize through action this right to preservation of a healthful and pleasant environment, the time is now.'"
This case is one of several similar state and international cases, all supported by Our Children's Trust, seeking the legal right to a healthy atmosphere and stable climate. Cases brought by youth to protect the atmosphere are pending before trial judges in North Carolina, Pennsylvania and Colorado, and before appellate courts in Massachusetts and Oregon.
Significantly, similar legal issues are being considered in a federal lawsuit brought in August 2015 against the federal government by 21 young people from across the U.S. and Dr. James Hansen as guardian for all future generations, in the U.S. District Court for the District of Oregon. Just last week in that case, the world's largest fossil fuel industry representatives filed a request to intervene to protect their commercial economic interests in fossil fuel exploitation and to thwart the youth's request for protection of their fundamental constitutional rights. The proposed intervenors, the American Fuel and Petrochemical Manufacturers (representing members ExxonMobil, BP, Shell, Koch Industries and virtually all other major refiners and petrochemical manufacturers), the American Petroleum Institute (representing 625 oil and natural gas companies) and the National Association of Manufacturers, called the youth's case "a direct threat to [their] businesses."
Julia Olson, executive director of Our Children's Trust said, "This Washington decision establishing constitutional public trust protections for the atmosphere, together with the decision earlier this year doing the same in New Mexico, evidences a wake-up by the judiciary that our collective right to a habitable future is at stake and must be protected by the courts before it is too late. Judge Hill did not mince words on the need for science-based climate action now."
YOU MIGHT ALSO LIKE
Michael Pollan's Letter to the Future
Annie Leonard's Letter to the Future
Bill McKibben's Letter to the Future
Dow CEO Andrew Liveris and President Donald Trump in February.
U.S. Environmental Protection Agency (EPA) administrator Scott Pruitt met with Dow Chemical CEO Andrew Liveris before deciding to reverse an earlier EPA decision to ban the company's toxic and widely used pesticide, chlorpyrifos.
According to records obtained by the Associated Press, the EPA boss met with Liveris for about 30 minutes at a Houston hotel on March 9. Later that month, Pruitt announced that he would no longer pursue a ban on chlorpyrifos from being used on food, ignoring his agency's own review that even small amounts of the pesticide could impact fetus and infant brain development.
Keep reading...
Show less
www.facebook.com
Native communities and environmental justice advocates in Louisiana opened a new resistance camp Saturday to oppose the proposed Bayou Bridge Pipeline project. Called L'eau Est La Vie, or Water is Life, the camp will consist of floating indigenous art structures on rafts and constant prayer ceremonies during its first two weeks.
Keep reading...
Show less
Continuing its march toward elimination of key Clean Water Act protections, the U.S. Environmental Protection Agency (EPA) on Tuesday issued a formal notice of withdrawal of the Obama administration's rule defining which waters can be protected against pollution and destruction under federal law.
Keep reading...
Show less
The U.S. Environmental Protection Agency (EPA) is not doing enough to prevent weed resistance to the herbicide glyphosate (Roundup) says a new report from the EPA's Inspector General's Office, which draws in part on a report from the agbiotech company, Pioneer: Weed Management in the Era of Glyphosate Resistance.
Keep reading...
Show less
SUMR
When it comes to the latest wind turbine technologies, size matters. A group of six institutions and universities is designing an offshore wind turbine that will stand 500 meters in height. That's taller than the Eiffel Tower and the Empire State Building.
The research team, led by researchers at the University of Virginia, believes that its wind turbine concept will produce 50 megawatts of peak power, or about 10 times more powerful than conventional wind turbines.
Keep reading...
Show less
www.facebook.com
Natural gas is often considered the cleanest fossil fuel, but could it actually be dirtier than coal?
Watch as New York Times reporter Mark Bittman, in the above Year's of Living Dangerously video, investigates how much methane is leaking at fracking wells. Find out how the natural gas industry's claims compare to what scientists are reporting.
See what happens when Gaby Petron, an atmospheric scientist with NOAA, converts her van into a mobile methane detector and sets out across northeastern Colorado for two years, taking thousands of readings to uncover the truth.
www.youtube.com
Adrian Grenier was named UN Goodwill Ambassador earlier this month. The Hollywood actor, best known for his iconic role of A-list movie star Vincent Chase in the HBO smash hit and film Entourage, will advocate for drastically reducing single-use plastic and protection of marine species, and encourage his followers to make conscious consumer choices to reduce their environmental footprint, according to the UN Environment announcement.
"Together we must usher in a new era of compassion and carefulness through forward thinking environmental programs to drive measurable change," Grenier said. "I am personally committed to creating ways in which the global community can come together to help solve our most critical climate crises through routine, collective action.
"The more we connect to nature in our daily lives, the more dedicated we will become to our individual commitments. Together, I believe we can go further, faster in our race to achieve the UN Sustainable Development Goals by 2030."
Watch the video above to learn more.
The last week has seen a flood of stories on clean energy's prospects—stories that make your head spin with their conflicting tales of renewable energy's prospects of ending our dangerous addiction to fossil fuel power from coal and gas.
Keep reading...
Show less


Get EcoWatch in your inbox