Greenpeace's Kumi Naidoo Targeted by Intelligence Agencies as 'Security' Threat
Feb. 25, 2015 02:42PM EST
Climate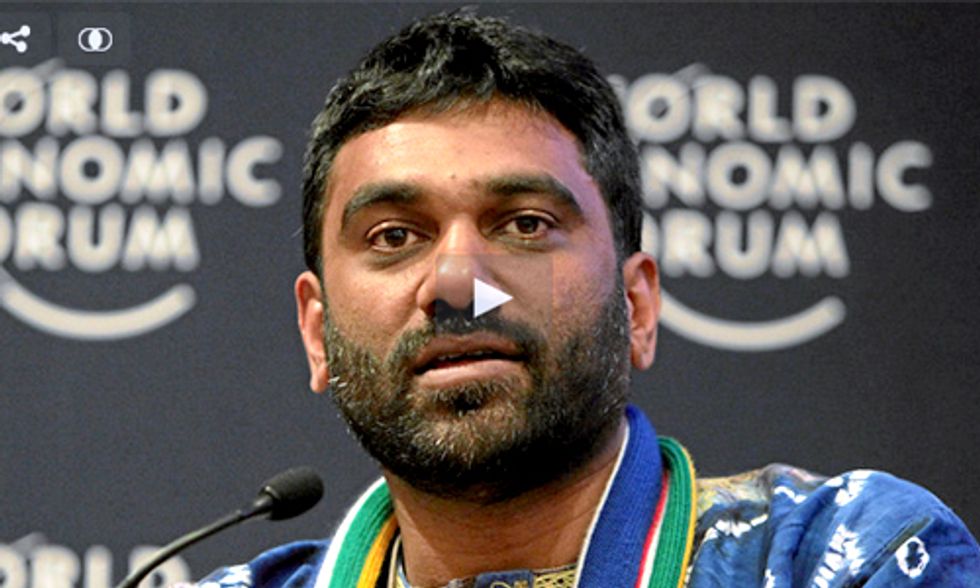 This morning on Democracy Now!, Amy Goodman and Juan González interviewed Kumi Naidoo regarding leaked diplomatic cables showing a number of foreign requests to South African intelligence to spy on activists, NGOs and politicians. According to Al Jazeera, one document shows South Korea sought out a "specific security assessment" of Greenpeace International's Executive Director Kumi Naidoo in the run-up to a meeting of G20 leaders in Seoul in 2010. This document is one of many that were leaked to Al Jazeera by a South African intelligence source.
Kumi explains in the interview that, "We were contacted late last year with the information that Al Jazeera had some surveillance intelligence that they had picked up. And essentially, this was in 2010, when I was planning to go to the G20, when his request was made."
He goes on to say, "I would urge us to take some comfort to say that we are winning the [climate change] argument, and those trying to hold us back are getting desperate. I would see this as more an act of desperation rather than act of strength on the part of the governments in question."
Kumi concludes the interview by saying, "We are very clear that it is the interests of the current oil, coal and gas companies, which actually own many of our governments, that are holding us back."
Watch here to get the full scope of this timely and important interview:
YOU MIGHT ALSO LIKE
Climate Denier's Funding from Fossil Fuel Industry Exposed at a Staggering $1.25 Million
Huge New Methane Blowholes in Siberia Have Scientists Worried Climate Change Is to Blame
EcoWatch Daily Newsletter
Recent Stories from EcoWatch