Greening the Fashion Industry
Mar. 10, 2016 10:43AM EST
Business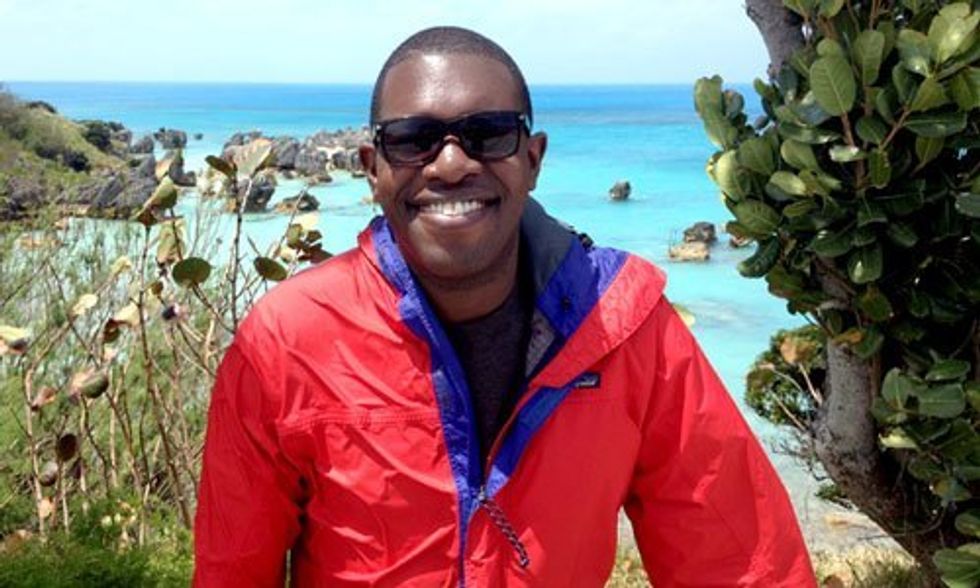 Over the last year, no area of sustainability has drawn as much interest from students in Columbia University's Sustainability Management graduate program than the environmental performance of the fashion industry. One of these students is Kwesi Blair, who has, himself, worked in the retail of fashion for a decade, and who has experienced, firsthand, the need for sustainability management in that industry. In this interview, Blair, discusses the integration of sustainability into the fashion industry. The M.S. in Sustainability Management program, says Blair, "has given me the tools to help integrate sustainable practices across all business units."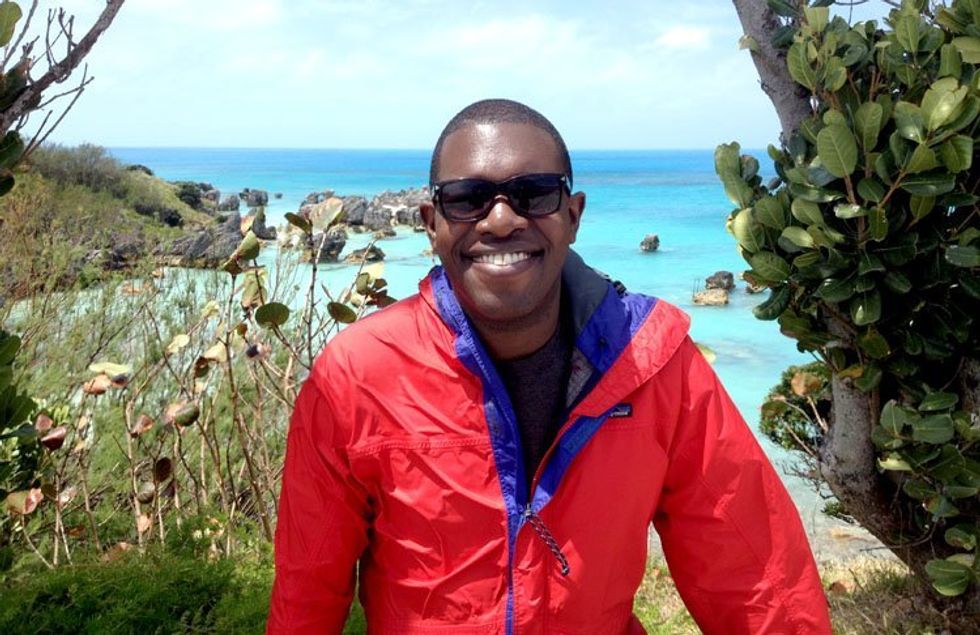 1. What is your current job and what are the responsibilities associated with your position?
I am Senior Vice President of Strategy at Robert Burke Associates. I am tasked with developing solutions for how brands and retailers think through growth, positioning, consumer engagement and relevance. I travel often to cities all over the world to assess opportunities for brands, and determine optimal strategies for entering new markets. I also regularly advise investors who want to understand whether or not certain brands and retailers are viable investment targets.
2. What have you found in your field that needs to improve and how do you intend to do so once you achieve your degree?
I have worked in fashion and retail developing strategy for over a decade, and continue to be disappointed and concerned by the lack of awareness or action within the industry around sustainability. I would like to use my degree to help brands navigate realistic sustainable goals that will ultimately improve their businesses, while taking responsibility for their environmental and social impacts.
3. What do you think is the most important sustainability challenge?
I believe the most important challenge is clearly communicating what sustainability means and getting people to understand why it's critical from a business perspective.
4. How have you applied what you've learned in the program so far?
I was able to introduce the GRI framework to a client and help them develop a materiality matrix for defining what issues relating to sustainability were most important to the company. This served as the foundation for the company to develop a sustainability report and establish clear, measurable goals.
5. What do you think is the most beneficial aspect of the MSSM program related to your career?
I think the program has given me the tools to help integrate sustainable practices across all business units in the retail industry. I often interact with a variety of teams who work in silos (design, marketing, logistics, finance, etc.) and rarely communicate with each other. I have a better sense of how best to create a realistic sustainability plan that can be applied to an entire organization, and identify where to generate the most impact. I feel comfortable discussing the value of having a sustainability strategy within the context of dollars and cents, which is what all business leaders ultimately care about.
6. Beyond the classroom, what extracurricular sustainability related have you engaged in with your fellow sustainability management students?
I've enjoyed going to a few happy hours outside of classes. The students in our program come from so many backgrounds and places around the world, and everyone is eager to share what they know. I've found that most students are very generous with making connections to people who might be able to offer some professional guidance or insight. It's a very welcoming environment.
7. What is your favorite class in the MSSM program so far and why?
Having the experience to work on a real problem with my fellow students was extremely valuable, having the opportunity to travel to Butte, Montana, in Lynnette Widder's Responsiveness and Resiliency in the Built Environment class was great preparation for Capstone. Also I got to spend more quality time with a few of my classmates.
8. What tips do you have for your fellow students who are looking for a job in sustainability?
Every person that you meet in the program is a possible resource or connection. Ask questions and learn about what people do and who they might know. Also, the professors and lecturers are very committed to helping students, so don't be shy about asking them about tapping into their network.
9. How has collaborating with your fellow students in projects in the classroom benefited you professionally and personally?
It's been really valuable to work with people who have a completely different frame of reference and skill set than me. The idea of sustainability touches on so many parts of an organization, so it's been really good to better understand how different professionals approach issues and solve problems. I feel confident that I can effectively communicate with CEO's, architects, scientists, investors, engineers, marketers and everyone in between.
The M.S. in Sustainability Management, co-sponsored by the Earth Institute and Columbia's School of Professional Studies, trains students to tackle complex and pressing environmental and managerial challenges. The program requires the successful completion of 36 credit points. Those credit points are divided among five comprehensive content areas: integrative sustainability management, economics and quantitative analysis, the physical dimensions of sustainability, the public policy environment of sustainability management, and general and financial management. Visit our website to learn more.
YOU MIGHT ALSO LIKE
Earth Institute Student Transforms Passion Into Action
Sustainability Management in Practice: Student Work Helps Establish Conservation Act in Palau
Earth Institute Students Help an Urban Farm Rethink Its Future
Air France airplanes parked at the Charles de Gaulle/Roissy airport on March 24, 2020. SAMSON / AFP via Getty Images
France moved one step closer this weekend to banning short-haul flights in an attempt to fight the climate crisis.
A bill prohibiting regional flights that could be replaced with an existing train journey of less than two and a half hours passed the country's National Assembly late on Saturday, as Reuters reported.
"We know that aviation is a contributor of carbon dioxide and that because of climate change we must reduce emissions," Industry Minister Agnes Pannier-Runacher told Europe 1 radio, according to Reuters.
The measure now has to pass the French Senate, then return to the lower house for a final vote. It would end regional flights between Paris's Orly airport and cities like Nantes and Bordeaux, The Guardian explained. It would not, however, impact connecting flights through Paris's Charles de Gaulle/Roissy airport.
The bill is part of a legislative package which aims to reduce France's emissions by 40 percent of 1990 levels by 2030, Reuters reported. It is a watered-down version of a proposal suggested by France's Citizens' Convention on Climate, BBC News explained. This group, which was formed by President Emmanuel Macron in 2019 and included 150 ordinary citizens, had put forward a ban on flights that could be replaced with an existing train journey of under four hours.
However, the journey length was lowered after protests from KLM-Air France, which had suffered heavy losses due to the coronavirus pandemic, and regions who were concerned about being left out of national transit networks, as The Guardian explained.
"We have chosen two and a half hours because four hours risks isolating landlocked territories including the greater Massif Central, which would be iniquitous," transport minister Jean-Baptiste Djebbari said, as The Guardian reported.
However, some environmental and consumer groups objected to the changes. The organization UFC-Que Choisir compared plane routes with equivalent train journeys of under four hours and found that the plane trips emitted an average of 77 times more carbon dioxide per passenger than the train journeys. At the same time, the train alternatives were cheaper and only as much as 40 minutes longer.
"[T]he government's choice actually aims to empty the measure of its substance," the group said, according to The Guardian.
The new measure also opens the French government to charges of hypocrisy. It bailed out Air France-KLM to the tune of a seven-billion euro loan last year, though it did require the airline to drop some domestic routes as a condition. Then, days before the measure passed, it more than doubled its stake in the airline, BBC News reported. However, Pannier-Runacher insisted to Europe 1 radio that it was possible to balance fighting climate change and supporting struggling businesses.
"Equally, we must support our companies and not let them fall by the wayside," she said, as Reuters reported.
This is not the first time that climate measures and aviation bailouts have coincided in the wake of the coronavirus pandemic. Austrian Airlines replaced its Vienna-Salzburg flight with additional train service after it received government money dependent on cutting greenhouse gas emissions, BBC News reported.
The number of flights worldwide declined almost 42 percent in 2020 when compared with 2019. It is expected that global aviation may not fully recover until 2024, according to Reuters.
EcoWatch Daily Newsletter
A woman looks at a dead gray whale on the beach in the SF Bay area on May 23, 2019; a new spate of gray whales have been turning up dead near San Francisco. Justin Sullivan / Getty Images
Four gray whales have washed up dead near San Francisco within nine days, and at least one cause of death has been attributed to a ship strike.
A small tourist town has borne the brunt of a cyclone which swept across the West Australian coast.
ABC News (Australia) / YouTube
A general view shows the remains of a dam along a river in Tapovan, India, on February 10, 2021, following a flash flood caused by a glacier break on February 7. Sajjad Hussain / AFP / Getty Images
By Rishika Pardikar
Search operations are still underway to find those declared missing following the Uttarakhand disaster on 7 February 2021.
This story originally appeared in Eos and is republished here as part of Covering Climate Now, a global journalism collaboration strengthening coverage of the climate story.
Indigenous youth, organizers with the Dakota Access and Line 3 pipeline fights and climate activists march to the White House to protest against pipeline projects on April 1, 2021. Bill Clark / CQ-Roll Call, Inc via Getty Images
By Jessica Corbett
Indigenous leaders and climate campaigners on Friday blasted President Joe Biden's refusal to shut down the Dakota Access Pipeline during a court-ordered environmental review, which critics framed as a betrayal of his campaign promises to improve tribal relations and transition the country to clean energy.