This website uses cookies to ensure you get the best experience while browsing it. By clicking 'Got It' you're accepting these terms.
Greening the Fashion Industry
Mar. 10, 2016 09:43AM EST
Business
Over the last year, no area of sustainability has drawn as much interest from students in Columbia University's Sustainability Management graduate program than the environmental performance of the fashion industry. One of these students is Kwesi Blair, who has, himself, worked in the retail of fashion for a decade, and who has experienced, firsthand, the need for sustainability management in that industry. In this interview, Blair, discusses the integration of sustainability into the fashion industry. The M.S. in Sustainability Management program, says Blair, "has given me the tools to help integrate sustainable practices across all business units."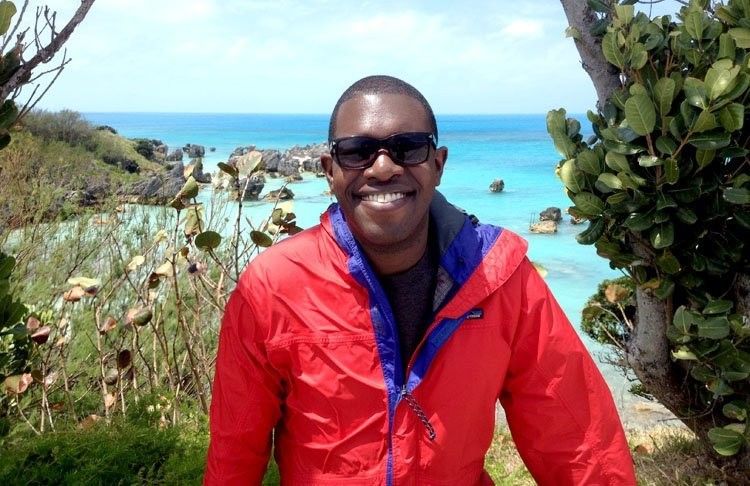 1. What is your current job and what are the responsibilities associated with your position?
I am Senior Vice President of Strategy at Robert Burke Associates. I am tasked with developing solutions for how brands and retailers think through growth, positioning, consumer engagement and relevance. I travel often to cities all over the world to assess opportunities for brands, and determine optimal strategies for entering new markets. I also regularly advise investors who want to understand whether or not certain brands and retailers are viable investment targets.
2. What have you found in your field that needs to improve and how do you intend to do so once you achieve your degree?
I have worked in fashion and retail developing strategy for over a decade, and continue to be disappointed and concerned by the lack of awareness or action within the industry around sustainability. I would like to use my degree to help brands navigate realistic sustainable goals that will ultimately improve their businesses, while taking responsibility for their environmental and social impacts.
3. What do you think is the most important sustainability challenge?
I believe the most important challenge is clearly communicating what sustainability means and getting people to understand why it's critical from a business perspective.
4. How have you applied what you've learned in the program so far?
I was able to introduce the GRI framework to a client and help them develop a materiality matrix for defining what issues relating to sustainability were most important to the company. This served as the foundation for the company to develop a sustainability report and establish clear, measurable goals.
5. What do you think is the most beneficial aspect of the MSSM program related to your career?
I think the program has given me the tools to help integrate sustainable practices across all business units in the retail industry. I often interact with a variety of teams who work in silos (design, marketing, logistics, finance, etc.) and rarely communicate with each other. I have a better sense of how best to create a realistic sustainability plan that can be applied to an entire organization, and identify where to generate the most impact. I feel comfortable discussing the value of having a sustainability strategy within the context of dollars and cents, which is what all business leaders ultimately care about.
6. Beyond the classroom, what extracurricular sustainability related have you engaged in with your fellow sustainability management students?
I've enjoyed going to a few happy hours outside of classes. The students in our program come from so many backgrounds and places around the world, and everyone is eager to share what they know. I've found that most students are very generous with making connections to people who might be able to offer some professional guidance or insight. It's a very welcoming environment.
7. What is your favorite class in the MSSM program so far and why?
Having the experience to work on a real problem with my fellow students was extremely valuable, having the opportunity to travel to Butte, Montana, in Lynnette Widder's Responsiveness and Resiliency in the Built Environment class was great preparation for Capstone. Also I got to spend more quality time with a few of my classmates.
8. What tips do you have for your fellow students who are looking for a job in sustainability?
Every person that you meet in the program is a possible resource or connection. Ask questions and learn about what people do and who they might know. Also, the professors and lecturers are very committed to helping students, so don't be shy about asking them about tapping into their network.
9. How has collaborating with your fellow students in projects in the classroom benefited you professionally and personally?
It's been really valuable to work with people who have a completely different frame of reference and skill set than me. The idea of sustainability touches on so many parts of an organization, so it's been really good to better understand how different professionals approach issues and solve problems. I feel confident that I can effectively communicate with CEO's, architects, scientists, investors, engineers, marketers and everyone in between.
The M.S. in Sustainability Management, co-sponsored by the Earth Institute and Columbia's School of Professional Studies, trains students to tackle complex and pressing environmental and managerial challenges. The program requires the successful completion of 36 credit points. Those credit points are divided among five comprehensive content areas: integrative sustainability management, economics and quantitative analysis, the physical dimensions of sustainability, the public policy environment of sustainability management, and general and financial management. Visit our website to learn more.
YOU MIGHT ALSO LIKE
Earth Institute Student Transforms Passion Into Action
Sustainability Management in Practice: Student Work Helps Establish Conservation Act in Palau
Earth Institute Students Help an Urban Farm Rethink Its Future
EcoWatch Daily Newsletter
Variety of fermented food korean traditional kimchi cabbage and radish salad. white and red sauerkraut in ceramic plates over grey spotted background. Natasha Breen / REDA&CO / Universal Images Group / Getty Image
Even if you've never taken probiotics, you've probably heard of them.
These supplements provide numerous benefits because they contain live microorganisms, such as bacteria or yeast, which support the healthy bacteria in your gut (1, 2, 3, 4).
Pexels
Singapore will become the first country in the world to place a ban on advertisements for carbonated drinks and juices with high sugar contents, its health ministry announced last week. The law is intended to curb sugar consumption since the country has some of the world's highest diabetes rates per capita, as Reuters reported.
A typical adult takes around 20,000 breaths per day. If you live in a megacity like Beijing, with many of those lungfuls you're likely to inhale a noxious mixture of chemicals and pollutants.
Fred Stone holds his brown swiss cow Lida Rose at his Arundel dairy farm on March 18 after a press conference where he spoke about PFAS chemical contamination in his fields. Gregory Rec / Portland Portland Press Herald via Getty Images
By Susan Cosier
First there was Fred Stone, the third-generation dairy farmer in Maine who discovered that the milk from his cows contained harmful chemicals. Then came Art Schaap, a second-generation dairy farmer in New Mexico, who had to dump 15,000 gallons of contaminated milk a day.
Protesters attend the 32nd annual Fur-Free Friday demonstration on Nov. 23, 2018 in Beverly Hills, California. Ella DeGea / Getty Images
California Governor Gavin Newsom signed into law a bill that that bans the sale and manufacture of fur products in the state. The fur ban, which he signed into law on Saturday, prohibits Californians from selling or making clothing, shoes or handbags with fur starting in 2023, according to the AP.
By Simon Evans
During the three months of July, August and September, renewables generated an estimated total of 29.5 terawatt hours (TWh), compared with just 29.1TWh from fossil fuels, the analysis shows.
A demonstrator waves an Ecuadorian flag during protests against the end of subsidies to gasoline and diesel on Oct. 9 in Quito, Ecuador. Jorge Ivan Castaneira Jaramillo / Getty Images
Protesters block the road outside Mansion House in London during an XR climate change protest. Gareth Fuller / PA Images via Getty Images