This website uses cookies to ensure you get the best experience while browsing it. By clicking 'Got It' you're accepting these terms.
Green Gala
Nov. 28, 2011 06:02PM EST
Green Gala 2009
EcoWatch's first annual Green Gala on April 3, 2009 featured actor and activist Ed Begley, Jr. He is one of the hottest speakers on eco-living in America. His theme, Live Simply So That Others Can Simply Live, is helping people all over the nation to become conscious of their impact on the Earth and implement sustainable practices in their every day lives.
Click here to view photos from the event.
Check out this Cool Cleveland interview by Thomas Mulready with Stefanie Spear at
http://www.coolcleveland.com/index.php?n=Main.Greengala040309
Check out this Cool Cleveland interview by Thomas Mulready with Ed Begley, Jr . at
http://www.coolcleveland.com/index.php?n=Main.Edbegley
Green Gala 2010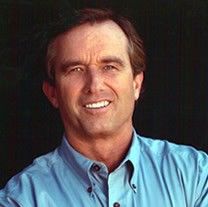 EcoWatch's second annual Green Gala on April 9, 2010 featured visionary environmental leader and advocate Robert F. Kennedy, Jr.
Robert Kennedy, Jr., son of Senator Robert Kennedy and nephew of President John F. Kennedy, is a staunch defender of the environment and has been named one of TIME magazine's "Heroes for the Planet."
He is senior attorney for the Natural Resources Defense Council, chief prosecuting attorney for Riverkeeper, president of Waterkeeper Alliance and co-host of Air America Radio's Ring of Fire.
Kennedy's message addressed the issues of sustainability, global warming and other threats to our planet. As Kennedy says, the environment is not a Republican or Democratic issue; it's a human issue that impacts everyone. Kennedy inspires audiences to find that common ground. He has a never-ending commitment to protecting the environment that envelops every facet of his life.
Click here to view photos from the event.
Click here to Watch EcoWatch's executive director Stefanie Spear and Green Gala's speaker Robert F. Kennedy, Jr. on NEOtropolis.
Green Gala 2011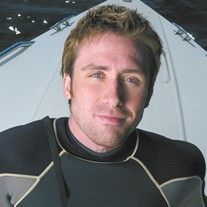 EcoWatch's third annual Green Gala on April 8, 2011 featured Philippe Cousteau, Jr., the grandson of Captain Jacques Cousteau. Cousteau continues his father's and grandfather's work of protecting the planet's water through his advocacy and organization EarthEcho International - www.earthecho.org.
Click here to view photos from the event.
Cousteau is the chief ocean correspondent for Animal Planet and Planet Green channels, where he works on various ocean and water-focused documentary programs. He is the chief spokesperson for Environmental Education for Discovery Education – the number one provider of K-12 broadband-delivered educational content to U.S. schools. Cousteau serves on the board of directors of The Ocean Conservancy, Marine Conservation Biology Institute and National Environmental Education Foundation, as well as the advisory board of Discovery Communications Inc.'s Planet Green.
Cousteau's presentation, Continuing a Legacy: Building a Sustainable World in the 21st Century, began with an exploration of the legacy of his family and what contributions to global exploration and conservation they have made and how that experience inspired Cousteau growing up. Stories about the early days of exploration and how far we have come in the last 60 years led to an understanding of not only the discoveries but also the challenges that face us in a rapidly changing world and why oceans and water are the most important systems on the planet. Edited video clips from his father's films and some of his more recent TV work was shown to add texture and context to the talk. These led into stories about his experiences and the challenges we face going forward and explore ways that all of us can share in the adventure of building a sustainable future.
EcoWatch included more than 150 Northeast Ohio students at this year's Green Gala. EcoWatch partnered with companies to give students the opportunity to meet Cousteau at a pre-event and then attend the Gala. Each student received a copy of Cousteau's Going Blue handbook that informs youths about the issues surrounding our waters and provide the strategies and examples they need to see themselves as change agents.
EcoWatch Daily Newsletter
skaman306 / Moment / Getty Images
Radish (Raphanus sativus) is a cruciferous vegetable that originated in Asia and Europe (1Trusted Source).
The Centers for Disease Control (CDC) released new numbers that show vaping-related lung illnesses are continuing to grow across the country, as the number of fatalities has climbed to 33 and hospitalizations have reached 1,479 cases, according to a CDC update.
During the summer, the Arctic tundra is usually a thriving habitat for mammals such as the Arctic fox. Education Images / Universal Images Group via Getty Images
Reports of extreme snowfall in the Arctic might seem encouraging, given that the region is rapidly warming due to human-driven climate change. According to a new study, however, the snow could actually pose a major threat to the normal reproductive cycles of Arctic wildlife.
Vegan rice and garbanzo beans meals.
Ella Olsson /
Pexels
One common concern about vegan diets is whether they provide your body with all the vitamins and minerals it needs.
Many claim that a whole-food, plant-based diet easily meets all the daily nutrient requirements.
A fracking well looms over a residential area of Liberty, Colorado on Aug. 19.
WildEarth Guardians / Flickr
Pope Francis flanked by representatives of the Amazon Rainforest's ethnic groups and catholic prelates march in procession during the opening of the Special Assembly of the Synod of Bishops for the Pan-Amazon Region at The Vatican on Oct. 07 in Vatican City, Vatican. Alessandra Benedetti / Corbis News / Getty Images
The Catholic Church "hears the cry" of the Amazon and its peoples. That's the message Pope Francis hopes to send at the Synod of the Amazon, a three-week meeting at the Vatican that ends Oct. 27.