Green For All Releases Four-Part 'Plan to Keep America First'
Jan. 24, 2012 10:00AM EST
Energy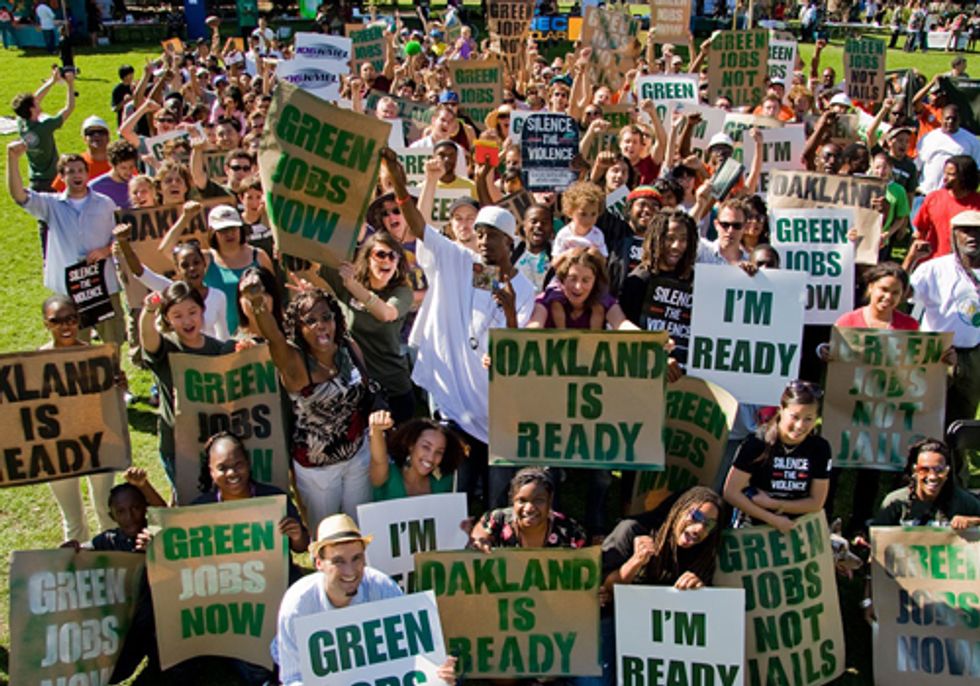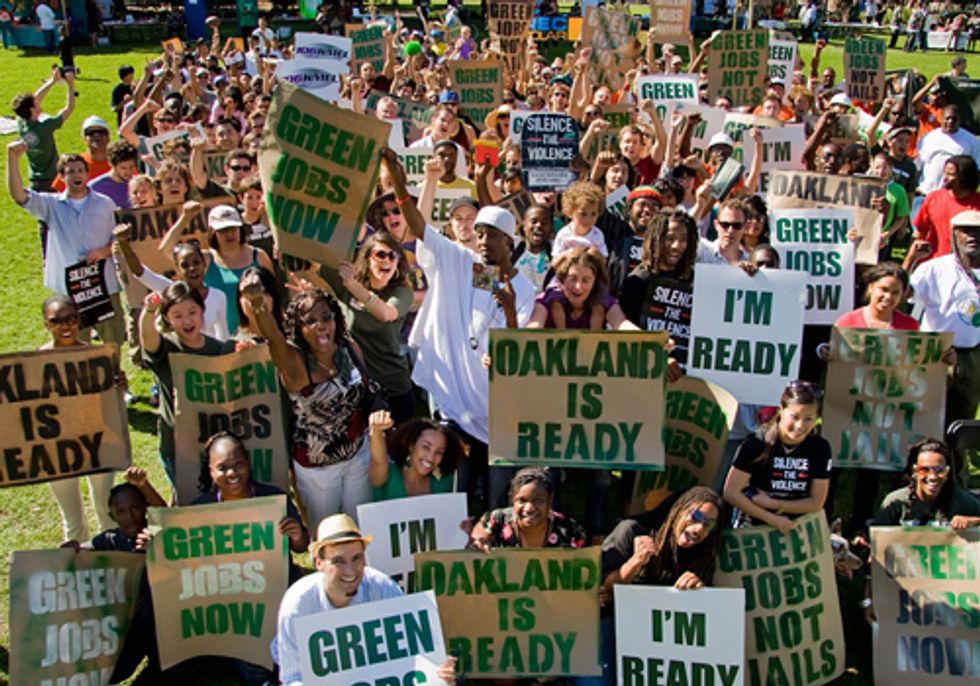 As the nation prepares for President Obama's State of the Union address, Green For All released a four-part plan Jan. 24 highlighting a vision that would allow the U.S. to maintain its economic lead over the long-term, while putting Americans back to work now.
A mix of political and economic recommendations presented by Green For All CEO Phaedra Ellis-Lamkins, the plan makes the case that the status quo will not ensure our nation's future economic success. In a Plan to Keep America First, Green For All presents four steps for building the economy the U.S. needs now and for the future:
Recognize long-term growth opportunities. Specifically, the on-going growth of renewable energy, green jobs, and pollution controls.
Make direct entrepreneurial investments in green technology. Leverage the government's resources to support the clean energy economy and ensure a robust return on its investment.
Make direct investments in infrastructure—with an eye toward the future. Build infrastructure now that considers long-term sustainability and energy use trends.
Use full power of the executive branch. It's vital that the private sector work with President Obama to figure out creative ways to make progress.
"There's no finish line in international economics," writes Ellis-Lamkins. "First place is always contested and being the leader in any given sector bears real benefit to the population—more jobs, more GDP. We still enjoy the benefits of having been the country that developed the technology and information systems underlying the Internet. Now, we need to commit to a plan that will keep America first."
Read the full Plan To Keep America First by clicking here.
For more information, click here.
—————
Green For All is a national organization dedicated to improving the lives of all Americans through a clean energy economy. The organization works in collaboration with the business, government, labor, and grassroots communities to create and implement programs that increase quality jobs and opportunities in green industry – all while holding the most vulnerable people at the center of its agenda.
EcoWatch Daily Newsletter
Related Articles from EcoWatch
Recent Stories from EcoWatch