Green Festival NYC April 19 - 21
Apr. 05, 2013 01:45PM EST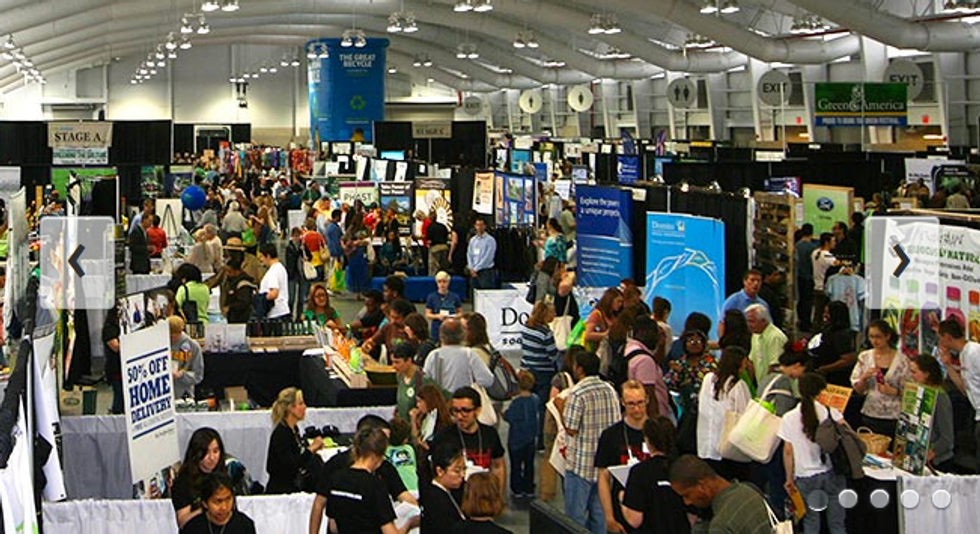 The nation's largest and most trusted green living event will kick off its 12th year by bringing the New York City green community together at the Green Festival, April 20-21. Featured at the weekend-long show will be leaders in the environmental community, including more than 75 speakers, entrepreneurs and activists such as Sara Moulton, Reverend Billy and the Earthalujah Gospel Choir, with fashion innovation from Eileen Fisher and FORD Motor Company once again presenting their FORD Community Green Grant and John Perkins, author of Confessions of an Economic Hit Man.

The weekend will feature an organic beer and wine pavilion, a Green Kids' Zone with activities for the youngest eco-warriors, several exciting DIY workshops and a unique marketplace of more than 300 eco-friendly businesses, featuring the latest and greatest in sustainable products and services.
A joint project of Green America and Global Exchange, Green Festival is a non-profit event going strong for over ten years with over a million attendees nationwide. The NYC event is once again expected to draw more than 20,000 people whose passion for green living and enthusiasm for learning new sustainability tools are matched by the exhibitors' commitment to environmental sustainability and social justice. All show participants have been screened in accordance with Green America's green business standards.
Green Festival will launch its first New York City business-to-business (B2B) Green Trade Day on Friday, April 19 from 3 - 7 p.m. at Javits Center North. The afternoon will allow retail and wholesale buyers to conduct business with Green Festival exhibitors before they open their doors to consumers on Saturday.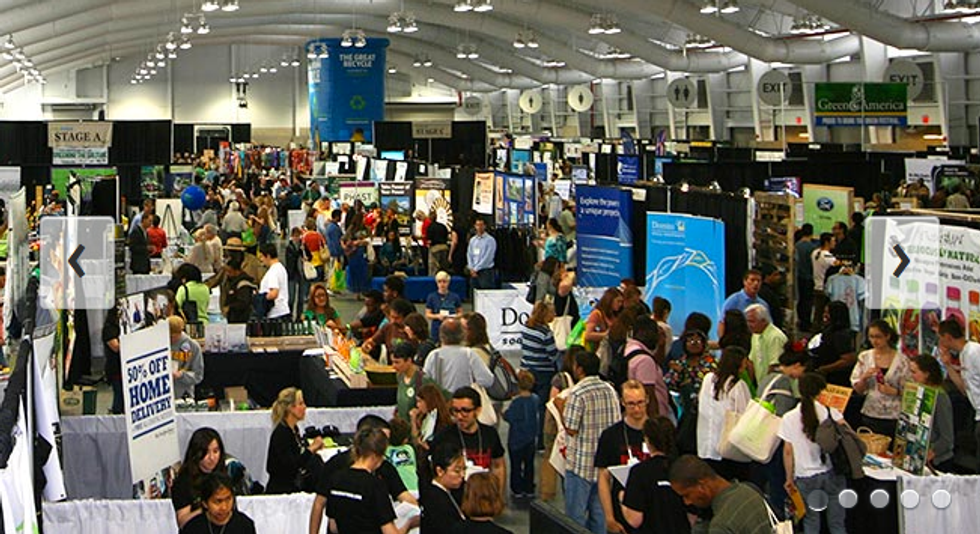 "In every city we're in, one of our main goals is to demonstrate how communities come together, and find sustainable solutions that fit each individual lifestyle" said Denise Hamler, Green Festival director. "New York City and the Tri-State area is such a rich and incredible community with a history of being on the pulse for trends and ideas, including many sustainable and eco-friendly innovations. Utilizing this vibrant community really creates a much bigger and better experience for everyone."
Green Festival is the largest sustainability event in the U.S. with more than 75 national and local speakers presenting keynotes, workshops and cultural programming. The Green Kids Pavilion offers play and learning for the under 12 set who want to grow as green individuals. The Green Marketplace features 300 green and socially responsible businesses and organizations. Attendees browse everything from green, non-toxic home furnishings to eco-clothing to Fair Trade gifts, children's toys and much more, including the opportunity to gain new sustainable skills with exciting DIY workshops including a locavore recipe demo from celebrity chef Sara Moulton, urban beekeeping with the CEO of NYC Beekeeping James Fischer, a Recycled Runway fashion show featuring sustainable designs from the talented students at Parsons The New School of Design and this season's best eco-fashion from Eileen Fisher.
For ticket information, click here.
Visit EcoWatch's BIODIVERSITY page for more related news on this topic.
——–
Tell the FDA to Deny Approval of GE Salmon:
EcoWatch Daily Newsletter