Great Lakes Advocates Gather in Cleveland to Earn Commitments from Obama, Romney
Sep. 12, 2012 11:36AM EST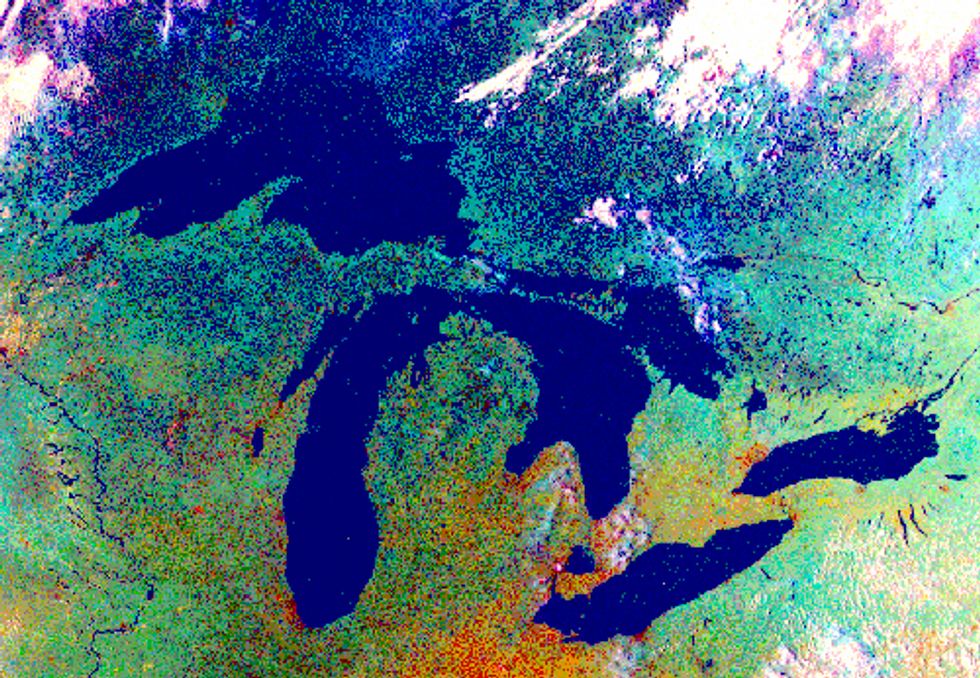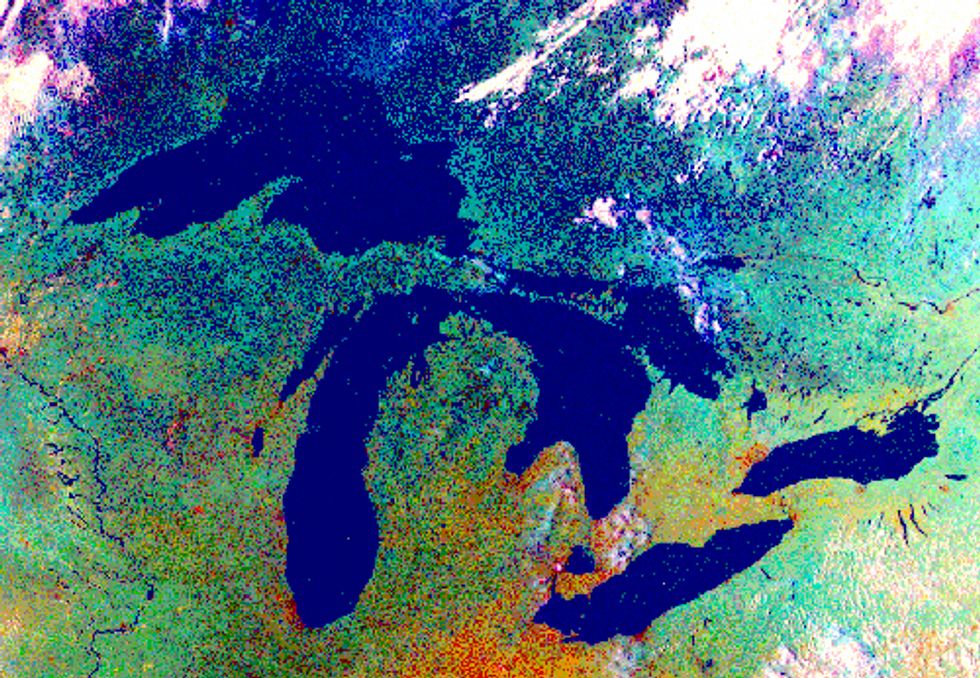 With the fate of federal Great Lakes restoration programs uncertain and the Asian carp crisis escalating, Great Lakes advocates are gathering in Cleveland to press Obama and Romney campaign officials to explain their Great Lakes platforms. The gathering is part of the 8th Annual Great Lakes Restoration Conference, which attracts more than 400 people from the states of Ohio, Michigan, Wisconsin, Minnesota, New York, Indiana, Illinois and Pennsylvania.
"The millions of people who depend on the Great Lakes for their drinking water, jobs and way of life deserve to know where President Obama and Governor Romney stand on restoring the largest source of fresh water in the world," said Jeff Skelding, campaign director for the Healing Our Waters-Great Lakes Coalition, which hosts the conference. "We need the next president to show leadership on this issue. Great Lakes restoration is not a Democratic or Republican issue—it is an issue of national significance and utmost urgency."
You can watch the conference live at www.healthylakes.org courtesy of coverage by Detroit Public Television and Cleveland Ideastream.
The conference, which runs Sept. 11 - 13, comes as the presidential election heats up. Representatives of the Obama and Romney election campaigns will address the gathering Thursday, Sept. 13 at 10:30 a.m.
Carol M. Browner, former White House energy and climate change director for President Obama and former U.S. Environmental Protection Agency administrator under President Bill Clinton, will be representing the Obama campaign. The Romney campaign is confirming its representative.
Great Lakes advocates are asking both candidates to maintain Great Lakes restoration funding and to commit to building a physical barrier to stop Asian carp from invading the Lakes. The actions are part of the coalition's Great Lakes Protection and Restoration Candidate Pledge.
Great Lakes issues have played prominently in the last two presidential elections—attracting support from both Republican and Democratic candidates. In 2004, then-president George Bush signed an executive order declaring the Great Lakes as a resource of national significance and establishing the Great Lakes Regional Collaboration, which led to the crafting of a $20 billion plan to restore and protect the Great Lakes.
In 2008, then-candidates Barack Obama and Mitt Romney all committed their support to the Great Lakes. After the election, President Obama launched the Great Lakes Restoration Initiative, a multi-year investment in the Great Lakes aimed at confronting urgent problems such as invasive species, habitat destruction, toxic pollution and run-off from farms and cities.
The next president and U.S. Congress face tough budget choices—expiring tax cuts, looming sequestration and ongoing budget negotiations—that could affect critical restoration efforts. The opening plenary on Tuesday explored the challenging political and economic landscape and what it means for federal Great Lakes restoration investments, which have eclipsed more than $1 billion over the last three years.
In communities around the region, restoration projects are protecting drinking water, improving public health and recreation and creating jobs.
In the Greater Cleveland area, wetlands are being restored on sites that housed piles of industrial waste. Fish habitat is being created by repurposing part of an old, abandoned marina. Streams and rivers are being given more natural hydrological forms to reduce flooding and sediment pollution. Neighbors are being enlisted to maintain rain barrels and rain gardens to reduce the impact of run-off on a nearby stream. These and other projects are chronicled in Cleveland Great Lakes Restoration Projects Producing Results for People, Communities—a new coalition collection of inspiring restoration success stories, showing how the work is helping people, the environment, wildlife and the economy.
"Restoration projects are producing results, but there is more work to do," said Skelding. "Both President Obama and Governor Romney need to remain resolute in their commitment to protect and restore the Great Lakes. Cutting funding and failing to address the Asian carp crisis will make projects more difficult and expensive the longer we wait."
Ohio voters know how important Lake Erie is to their economy and the environment, and want the federal government to spend money on protection and restoration. Seventy-two percent of Ohio voters from across the political spectrum—Republicans, Democrats and Independents—want federal funding to continue to support restoration work, according to a poll released in June by the Healing Our Waters-Great Lakes Coalition. The poll also found that far more voters favor, rather than oppose, building a physical barrier to stop the advance of the invasive Asian carp into the Great Lakes.
"We are making progress so the nation cannot let its guard down in the effort to protect the Great Lakes," said Skelding. "We're asking each presidential candidate to commit to restoring a piece of America that helps define who we are as a people and nation."
Visit EcoWatch's WATER page for more related news on this topic.
--------
The Healing Our Waters-Great Lakes Coalition consists of 120 environmental, conservation, outdoor recreation organizations, zoos, aquariums and museums representing millions of people, whose common goal is to restore and protect the Great Lakes.
EcoWatch Daily Newsletter